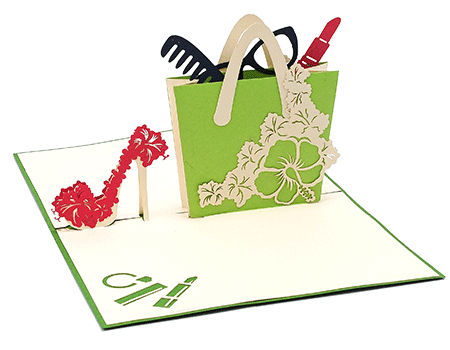 Ordinary Custom Options
Custom Text
Image Box text
Custom Color
Image Box text
Custom Pattern
Image Box text
Custom New Designs
You have some brilliant ideas and want to turn them
into your own piece of art?
CharmPop team with the best design team will help you to draft your ideas, construct the 3D scultures and advise you on choosing the most complimenting color pallete.
Get Inspired
Get Started
Upload Image...
Get Our Cards In Your Store
It is our pleasure to become your supplier!
► Simply fill in our brief questionnaire.
We will contact you as soon as possible.
► In case you want to speak with us directly, fill in your phone number
and the best time to reach you and we will give you a call.
Please get in touch with us via below form
Follow our steps to complete your order
1,Choose the items you want from CharmPop's site. Then note down their codes (SKU codes ).
2,Provide us some basic information about yourself, your demands, and the SKU codes of your favorite items via this form. We will get to you shortly!
3, We will provide you with competitive quotation, pictures of item, the item codes, the price, the packing details, MOQ.
4, Sign sales contract/ final invoice after you reached the final purchasing decision.
5, Confirm samples ( for OEM order)
6, Pay the payment before producing.
7, Start mass production and we will inform to you the delivery date.
8, Arrange the shipment for shipping via UPS, DHL, TNT, FedEx.
9, Transferring the bill of lading and the documents to custom clearance by email.
10, The shipment will be delivered to you after 1-3 or 5-7 business days./
11, Feedback about the quality of the goods within 5-7 business days after receiving the shipment.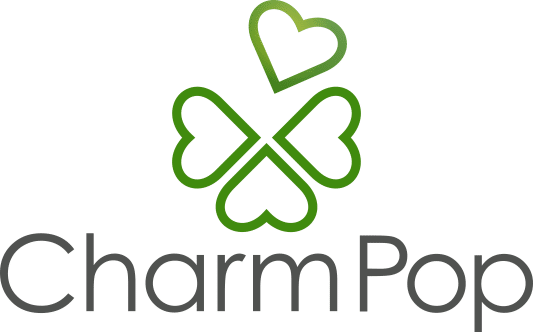 Custom logo
You would like to add your own logo in the back of our cards?
Contact us to know more about this offer:
Email: info@charmpopcards.com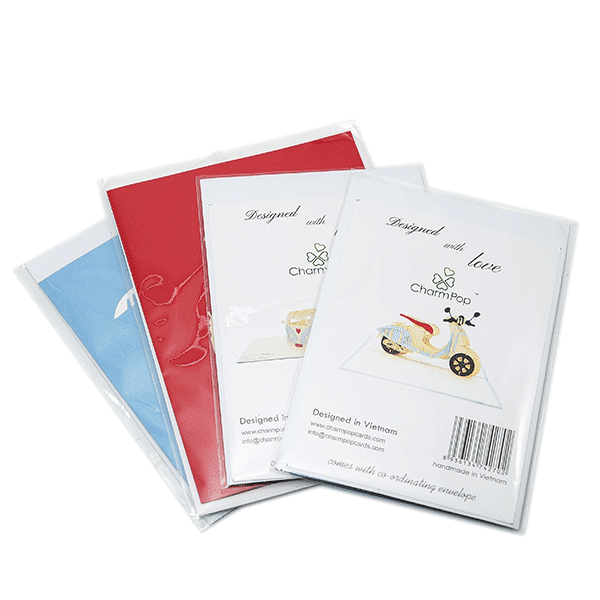 Printing Barcode/ Or picture
When we send the cards in the gift shops or supermarket, customers can not open each card to see inside.
This description paper with images attached will show how the card look like on opening. Also, we can print barcode on this paper.
Contact us to know more about this offer:
Email: info@charmpopcards.com