When it comes to Christmas, what else comes to your mind other than pine trees and snowmen? That must be a pretty Christmas Flower Basket in our Christmas Flower Basket Pop Up Card.
The Card features a basket of colorful flowers that brings a cheerful impression. The vibrant image looks even more striking on a durable cream-colored glitter cover with a heart-warming "Merry Christmas" message.
Upon opening the card, you will find a stunning three-dimensional sculpture of a beautiful Christmas Flower Basket, decorated with pine cones and other Christmas-vibe patterns.
We always leave the card blank so that you can personalize your own words.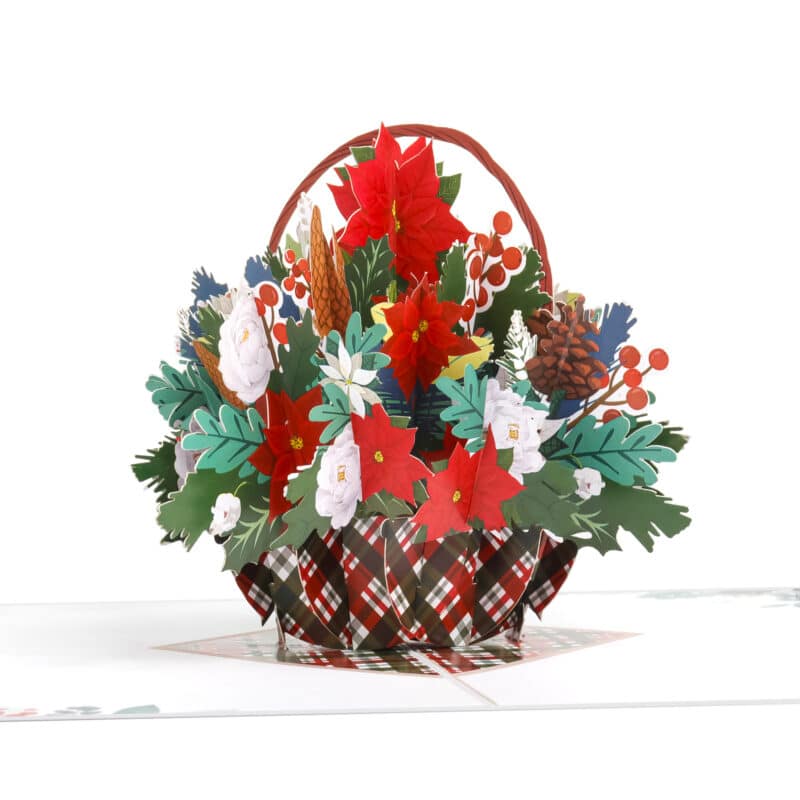 Inspirations of Christmas Flower Basket Pop Up Card
Giving flowers to show your love and affection for your loved ones never gets old, especially on Christmas. For centuries, the Poinsettia has symbolized the Christmas season and the miracles it celebrates. Meanwhile, the Peony represents longevity, luck, and adoration. If you want to brighten up someone's home during winter and fill it with cheer, then give them this stunning 3D flower basket card.
With these meanings, we also would love to spread love and gratitude through our mixed flowers pop-up card, especially to your loved ones. This card has long-lasting beauty and needs less attention and consideration compared to natural flowers and it definitely will light up your space.
Moreover, our craftsmen have carefully designed layers and layers of the pop-up to form a perfect and lively sculpture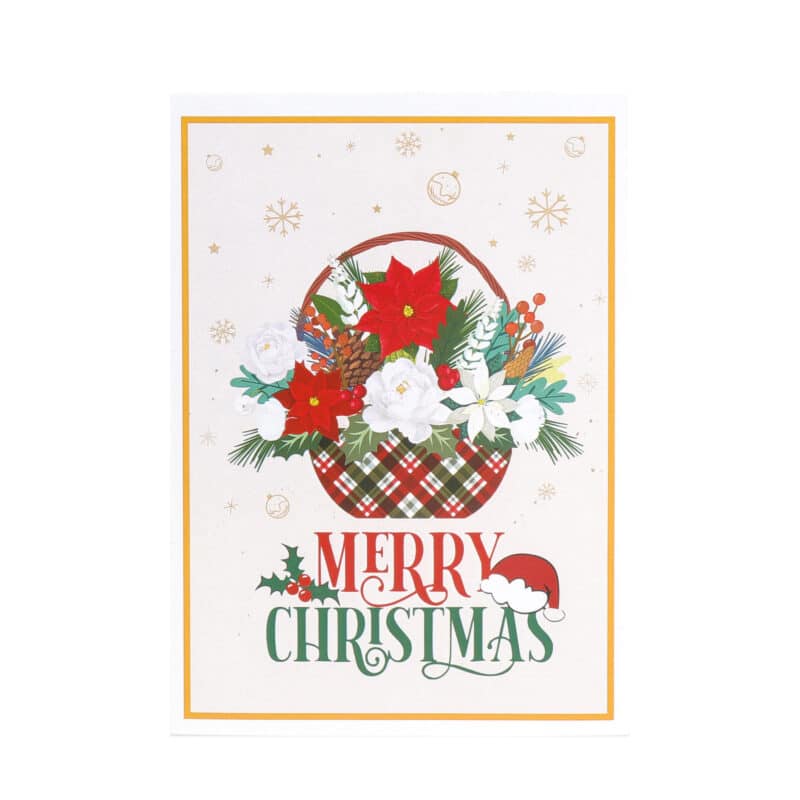 Occasions for Christmas Flower Basket Pop Up Card
This Christmas Card is the perfect gift for anyone throughout the entire holiday season or anytime someone special could use a sweet pick-me-up.
One CharmPop Card comes with one envelope and one clear plastic bag.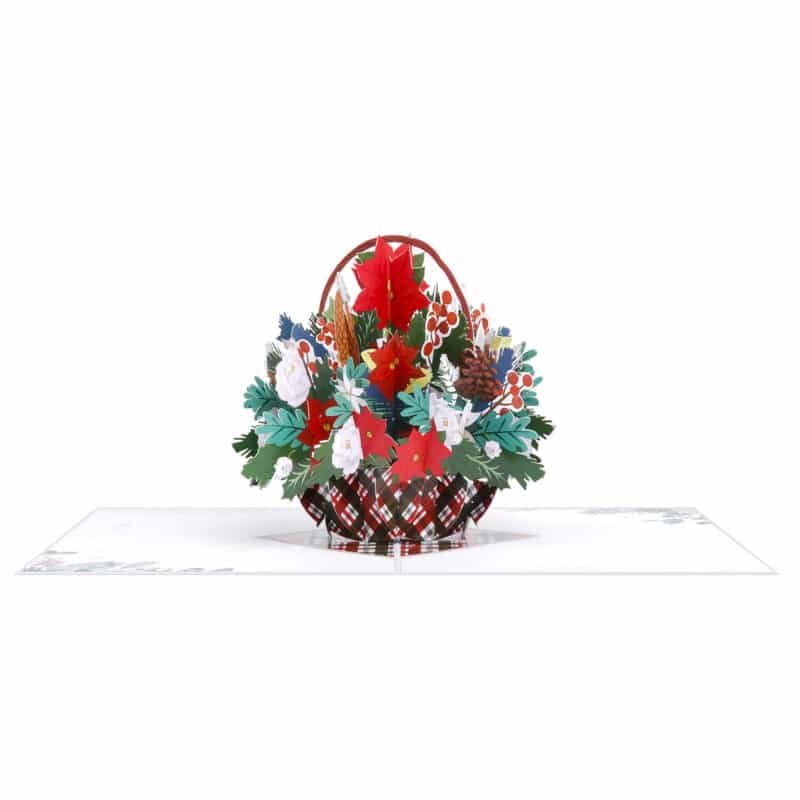 Contact us to attain it now!
Are you looking for more themed pop up cards? Check out our Collection or follow us on Instagram.