Christmas Bear Pop Up Card features a sparkling white cover with an image of a lovely bear holding a Christmas tree and a heartwarming "Merry Christmas" message.
Opening the card you will find an adorable 3D big brown bear in the center of the card. The Bear is wearing Christmas-vibe clothes – a colorful scarf. He may be about to come home preparing for the holiday by bringing along a pine tree.
We also feature the 3D card with Santa Claus waving from behind. He is ready to deliver presents to children all over the world with his reindeer in the pine forest. We make this card with colorful and meticulous details. It definitely will bring your home the vibe of the upcoming Christmas.
Our card features sturdy paper, easy opening, and a blank interior for personalization and more.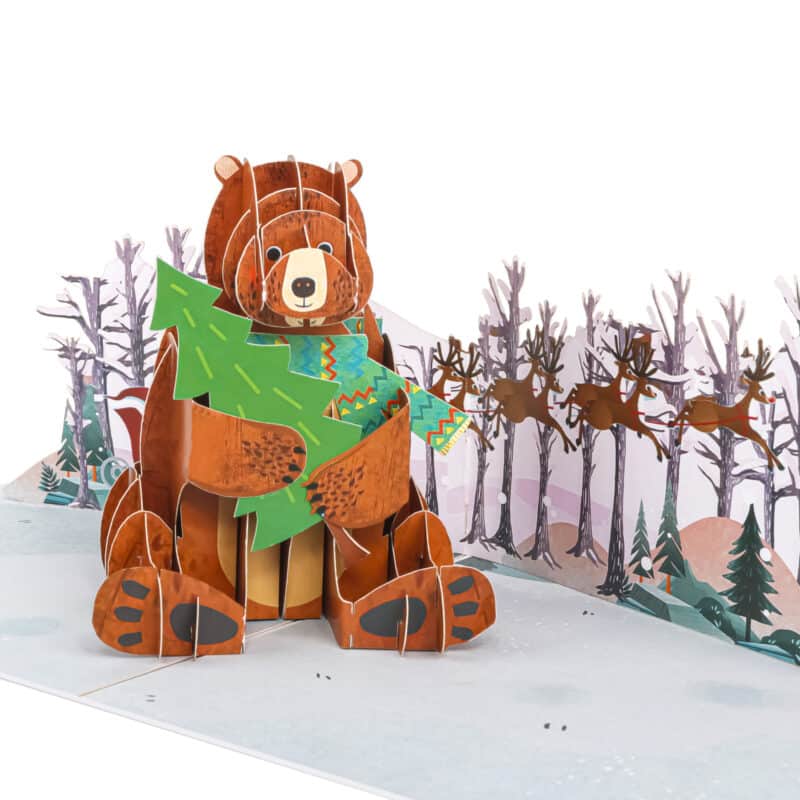 Inspirations of Christmas Bear Pop Up Card 
In fairy tales, bears symbolize love, warmth, and reunion. It is the story of a bear family helping a lost little girl and they become close friends.
Above all, to children, animals represent love and kindness. Therefore, this holiday season, we want the bear family to have a happy Christmas too cause everyone has the right to enjoy a festive atmosphere.
Taking these as our main inspiration, we created this 3D Christmas card to evoke happy childhood memories and bring you joy during the holidays. This Christmas Bear Pop Up Card can be either a cute Christmas gift for your kids or a nice touch to complement your special present.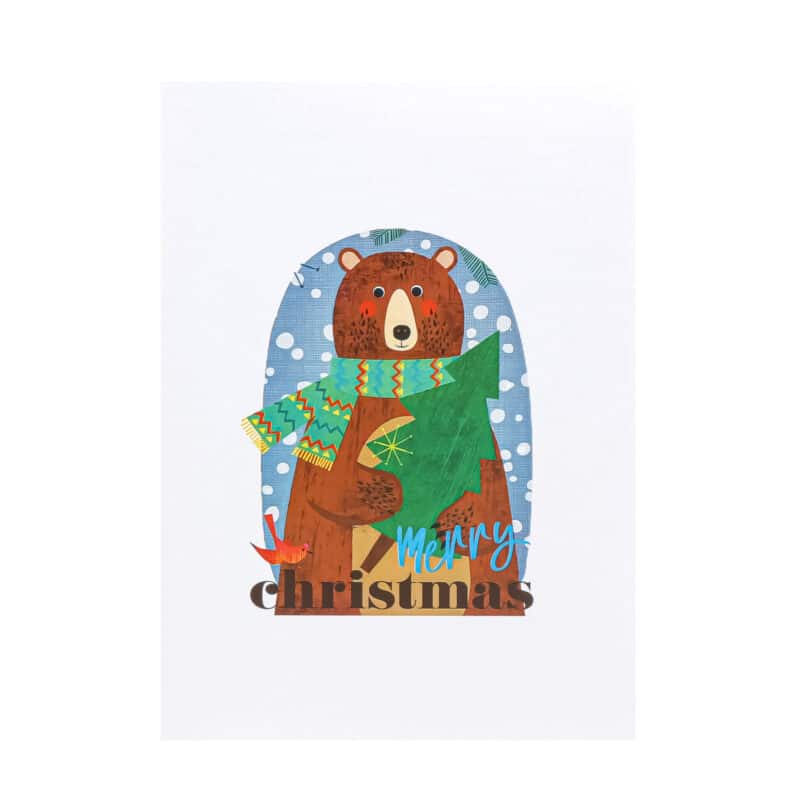 Occasions for Christmas Bear Pop Up Card 
This breathtaking 3D card is suitable for you if you want to create a fun surprise for your loved ones on Christmas. Give this to your work partner, friends, or family, and enjoy watching them get thrilled upon opening it.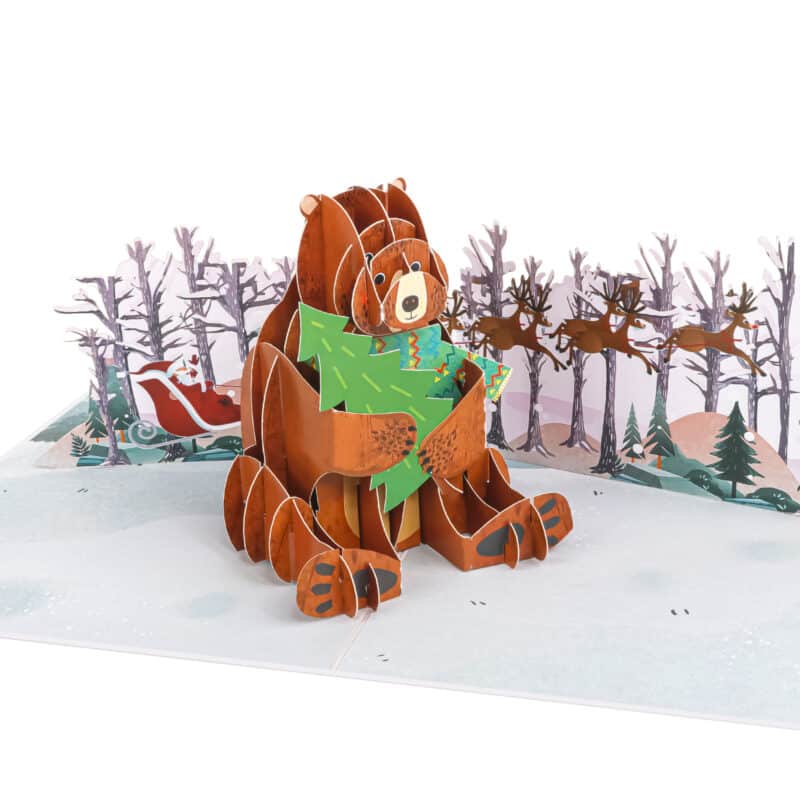 Text us for further information!
Are you looking for more themed pop up cards? Check out our Collection or follow us on Instagram.