Lily of the Valley Vase Pop Up Card
The pop-up card has a fresh green matte cover, which perfectly accentuates the beauty of a Lily of the Valley vase in the middle. Just this impressive cover of the Lily of the Valley vase pop-up card can excite the receiver about the magic that awaits inside. Upon opening a card, a vase full of Lily of the Valley in three-dimensional popping out in pure white will make you wonder-struck. To achieve this masterpiece, our craftsman has carefully designed and laser-cut every flower and green leaf to perfection. Without a doubt, this life-like flower vase will give you the experience of sensing the summer vibe already filling up your space.
We always leave the card blank so that you can personalize your own words.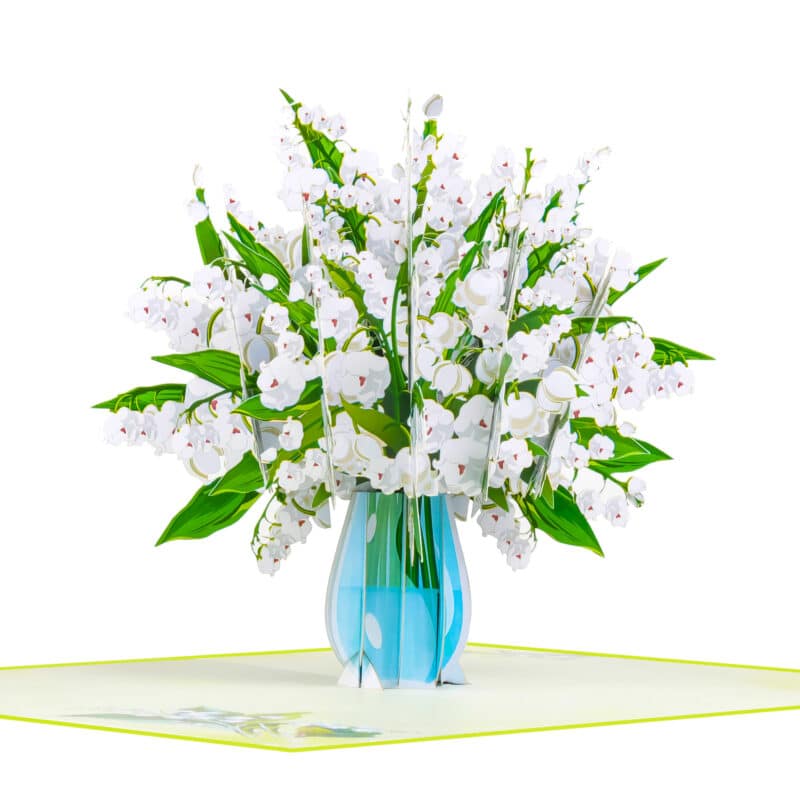 Inspirations of Lily of the Valley Vase Pop Up Card
Flowers give off fresh and joyful vibrations, therefore, they are always representations of brightness and positivity. For that reason, it can instantly lift your mood once you see them. In fact, Lily of the Valley has been in the spotlight throughout history for their delicate bells and beautiful, sweet scent. These flowers symbolize purity, youth, sincerity, and above all, happiness. This might be the reason in Greek and Roman Mythology, the Lily of the Valley flower is used by Apollo as a ground cover for walking space for his nymphs when passing Montparnasse. In different languages, the flower's name is interpreted in different ways. People see them as a sign of fertility, prosperity, and good luck in a new season.
The pop-up card takes inspiration from the fantastically charming appearance and the meaningfulness of the flower. With this, we hope to help you bring a bright smile to your loved one's face.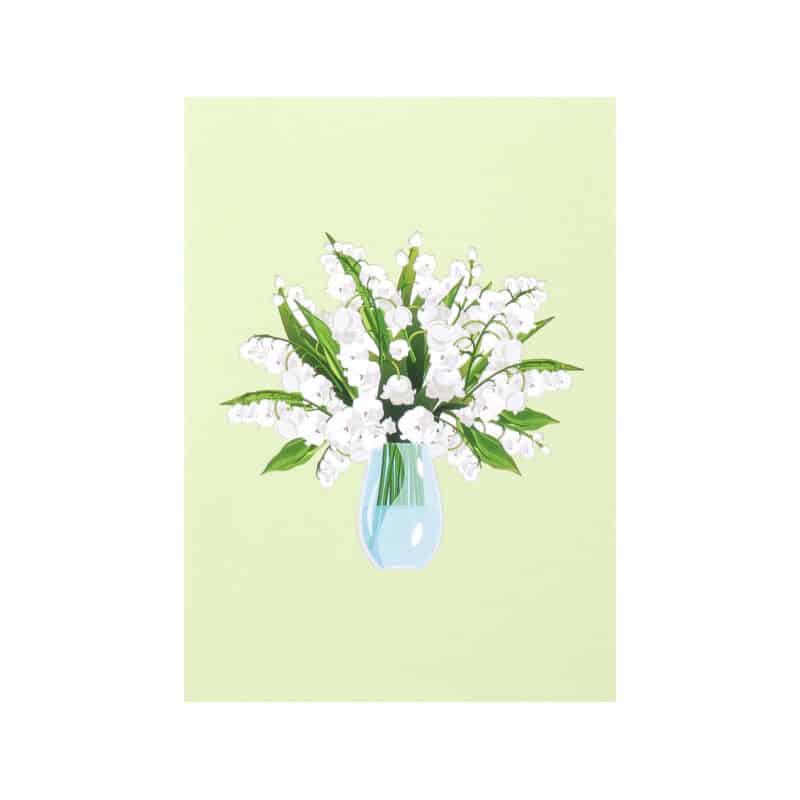 Occasions for Mixed Flowers and Hummingbird Pop Up Card
This pop-up card is perfectly suitable for every special occasion to express your love for people who are important to you. Or you can send it just to brighten up someone's day. If the receiver is a flower lover or cherishes the pure and gentle summer atmosphere, then there is no more perfect choice than this pop-up card.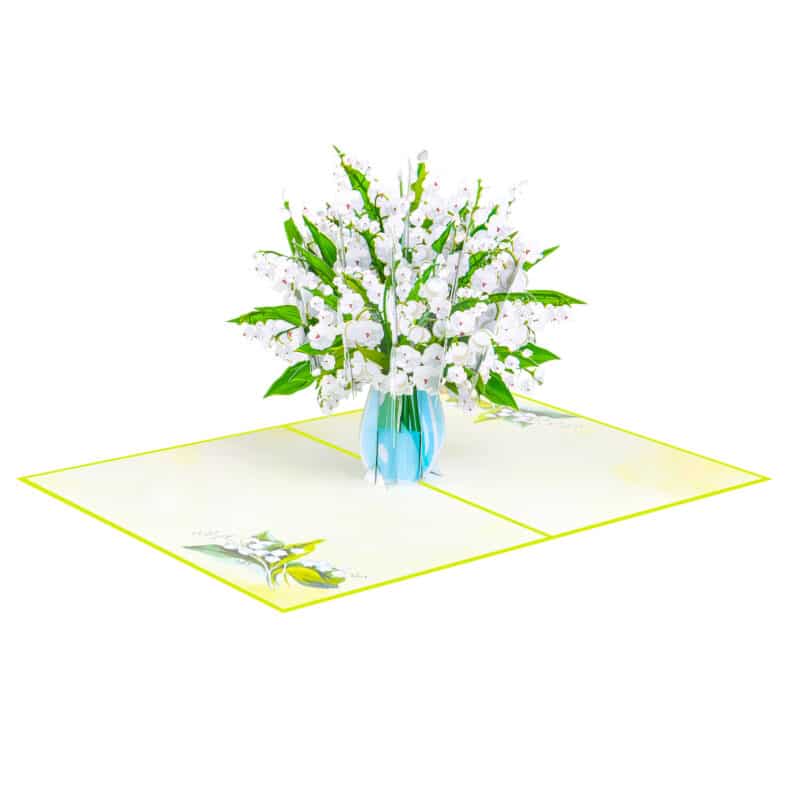 Looking for more themed pop up cards? Check out our Collection or follow us on Instagram.