Mixed Flowers and Hummingbird Pop Up Card
Introducing the Purple Mixed Flowers and Hummingbird Pop Up Card, a stunning piece of art. This card is sure to impress your loved ones on any special occasion. The card features a sparkling white cover embellished with a beautiful mix of purple flowers, including larkspurs, blue lilies, roses,  and colorful hummingbirds flying around. Upon opening the card, you will find yourself transported to a world of wonder with gorgeous 3D purple mixed flowers and lively hummingbirds. The background is decorated with floral patterns and smaller hummingbirds in various colors, making this card a true masterpiece of art. Whether it's for a birthday, or Mother's Day, this card is the perfect way to express your love and appreciation.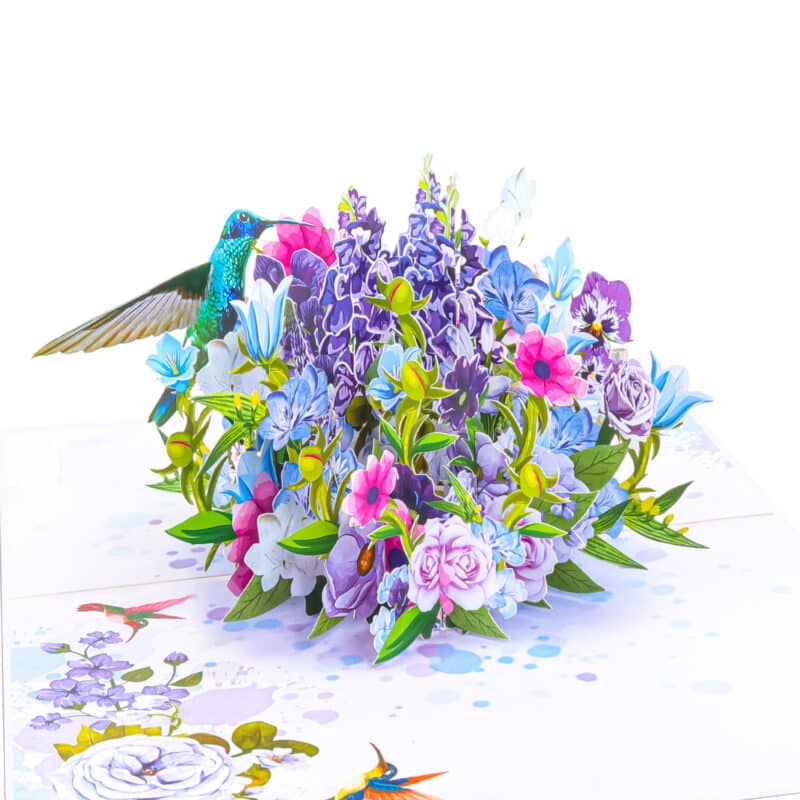 Inspirations of Mixed Flowers and Hummingbird Pop Up Card
Each type of flower in this card has a different meaning. For more details, larkspur represents a beautiful spirit, swiftness, overall positivity, and strong love bonds. It is also associated with levity and youth, possibly because it grows during the summer when children spend their days away from school. Meanwhile, blue lilies are associated with purity in some cultures and fertility in others. The meaning of blue lilies varies according to their shade. A lighter blue may symbolize serenity, whereas a darker blue may symbolize rebirth or new beginnings. Besides, for some people, seeing hummingbirds is an inspiring sign of hope and good fortune. Because of these meanings, we have created this pop up card with the desire to spread love and express your heart to your significant other on your behalf.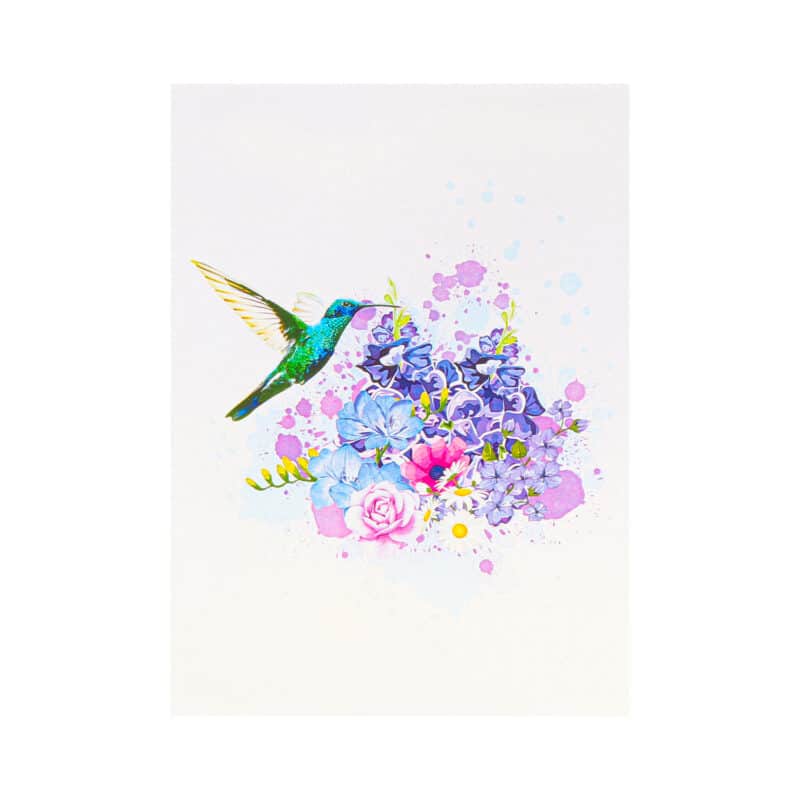 Occasions for Mixed Flowers and Hummingbird Pop Up Card
This card is a perfect present for the nature lover in your life. You could send it as a Mother's Day card, a birthday card, or a 'just because' card to someone who makes you happy.
Looking for more themed pop up cards? Check out our Collection or follow us on Instagram.