Santa Express Pop Up Card
Santa Express Pop Up Card features a beautifully designed red cover adorned with the image of Santa Claus on the express train. Once you open the card, you will be amazed by the stunning three-dimensional sculpture of an old-fashioned express train with Santa on the first compartment. The card is left blank so that you can add your own personal touch with your own message. 

Inspirations of Santa Express Pop Up Card
The express train to the North Pole has long been one of the most iconic images when talking about Christmas. It has been mentioned many times in literature, movies, and songs. That's why we have decided to create the Santa Express 3D Card. This card creates a festive atmosphere with Santa Claus welcoming us to get on the train with his arms wide-opened. It evokes feelings of warmth, excitement, and holiday cheer, making it perfect for Christmas celebrations and greetings.

Occasions for Santa Express 3D Card
If you are looking for a gift to give your friends and family this Christmas, the Santa Express 3D Card is a perfect choice. Featuring intricate pop-up details, this card is sure to impress and will be treasured long after the Christmas holiday has passed. This is the perfect gift to send to your loved ones to wish them a merry Christmas.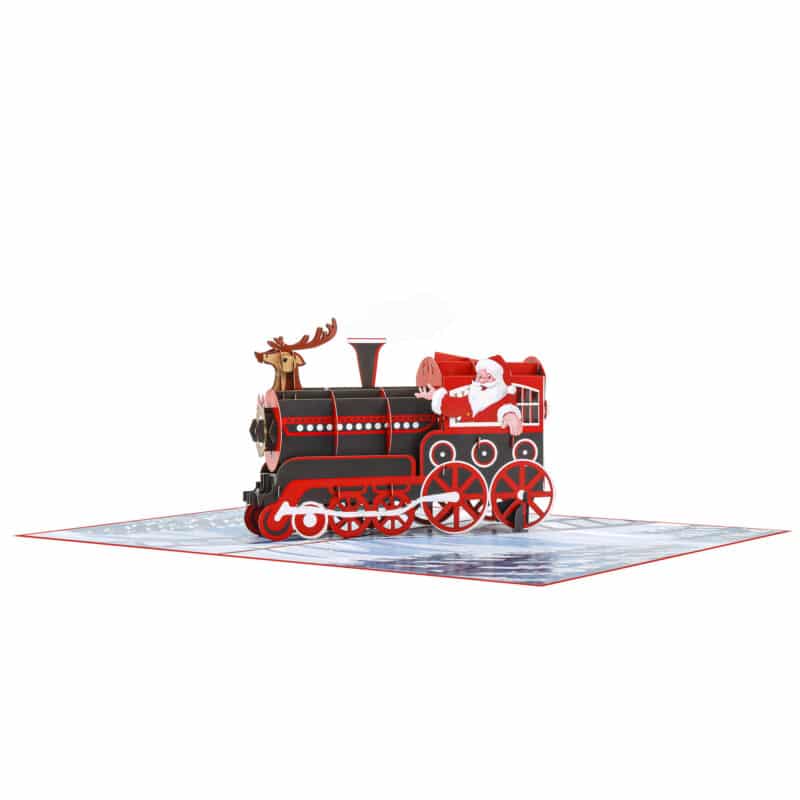 Looking for more themed pop up cards? Check out our Collection or follow us on Instagram.