Lilies of the Valley Basket Pop Up Card for Special Occasion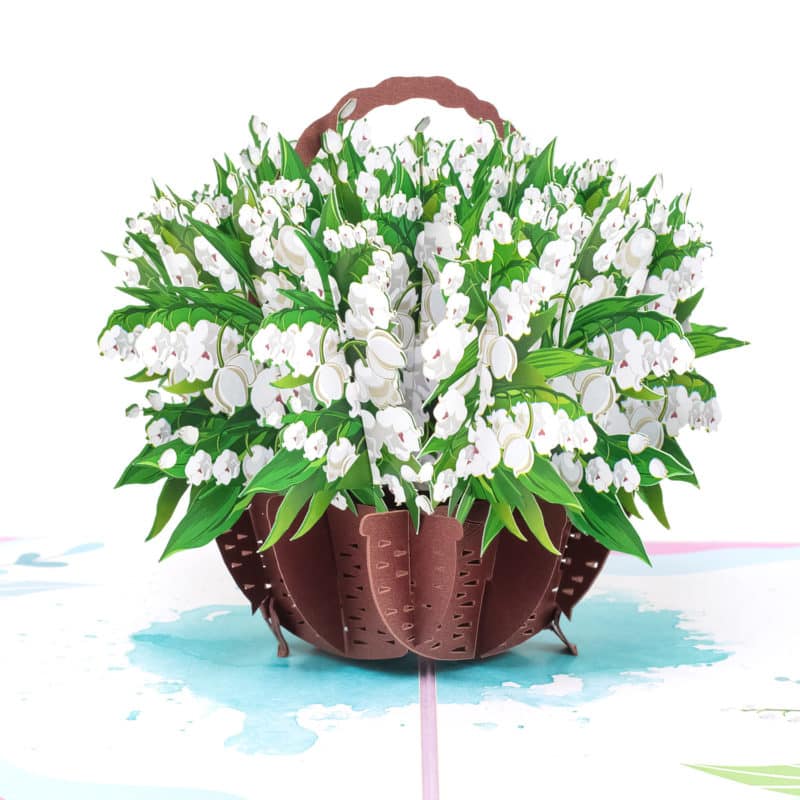 Every person on the earth deserves to be cheerful by flowers. They've always acted as mood changer since ages, especially Lilies. For centuries, Lilies stand for love, admiration, confidence and positivity. Therefore, CharmPop has come up with this meaningful 3D pop up card design as a wonderful gift for your mother and friends. It brings about a twist to your usual sweet messages to your beloved ones when they need a little confidence boost or pick-me-up.
Additionally, this greeting card filled with adorable Lilies illustrations will help you translate those lovable sentiments. Sending across your sweetest gestures are just about possible with this one!
The moment when the Lilies sculpture pops up is enough to trigger excitement and celebrate special occasion. Undoubtedly, the receivers will feel so surprised and happy. Especially when they find out that there is an adorable 3D basket of Lilies of the Valley on the card inside.
Lilies of the Valley Basket Pop Up Card Manufacture
In addition, our professional skilled craftsmen carefully designed layers and layers of the pop-up to make the sculptures look so vibrant. Therefore, it will bring weeks of enjoyment to all receivers. Furthermore, we also use eco-friendly premium card paper which is laser cut by precision machines and hand assembled. Additionally, CharmPop used hard and high-quality paper which is not easy to tear and damage. Not to mention, our pop up cards will not fade easily so they can be stored for a long time.
We hope with this simple card, you will not only perfectly surprise the recipients but also can give them unforgettable moments on their special days.
CharmPop believe that this product is a meaningful delicate gift on any occasion. Moreover, this 3D pop up card is also a adorable present to give to the flowers lovers.