Christmas House Pop Up Card
The Christmas House Pop Up Card features a red glitter cover with an illustration of a Christmas-themed house on it. When opened, the card reveals a three-dimensional display of a Christmas house with intricate details and festive colors. The card's design also encompasses the festive decorations that are synonymous with the Christmas season. From snowman to snow-covered roofs and meticulously decorated Christmas trees, and Christmas wreath, every element of the card exudes the warmth and joy of the holiday season. The intricate details make the card truly special and add to the overall sense of wonder and delight it brings to the recipient.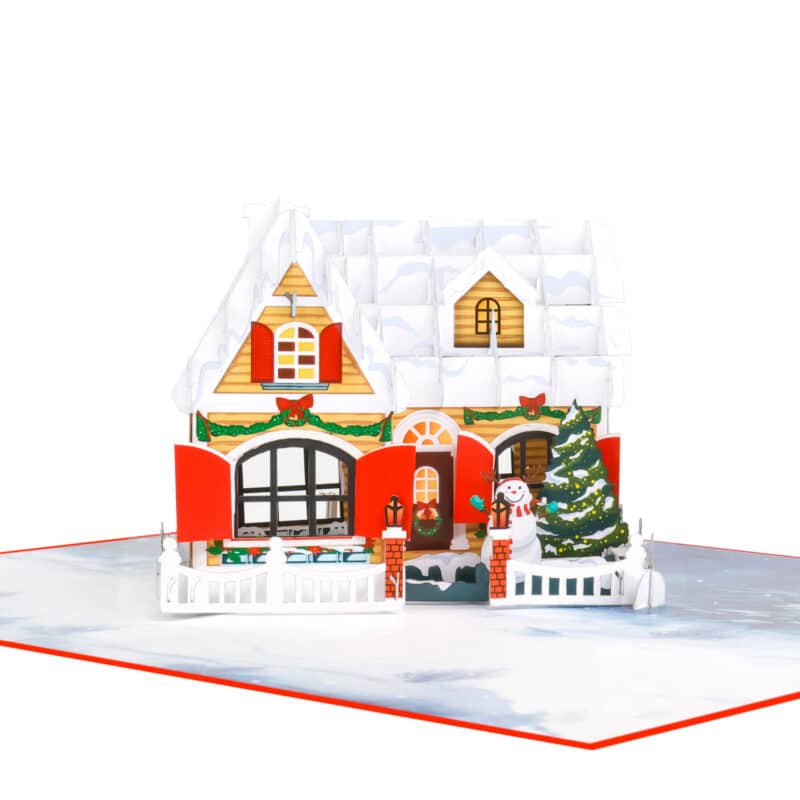 Inspirations of Christmas House Pop Up Card
In addition to its visually stunning design, this pop up card holds a deeper meaning. It serves as a tangible expression of love and holiday wishes, reminding both the sender and the recipient of the joy of giving and the importance of connecting with loved ones during this festive time. In a world dominated by digital communication, receiving a physical card has become a rare and cherished experience, making the opening of a pop up card even more special. Besides, since decorating for Christmas is a fun family activity, seeing a Christmas house will evoke the feeling of warmth and joy and every good memory that we have with our family.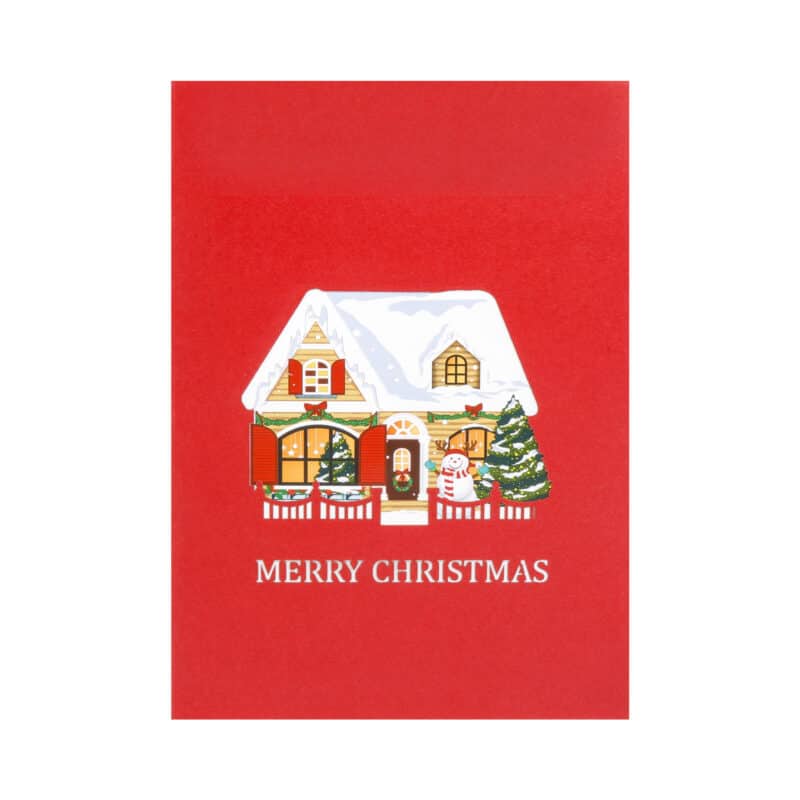 Occasions for Christmas House Pop Up Card
The Christmas House 3D Card is a unique and enchanting creation that captures the essence of the Christmas season. This is a perfect gift for Christmas, as it can remind us of the holiday spirit that is to gather and spend time with friends and family.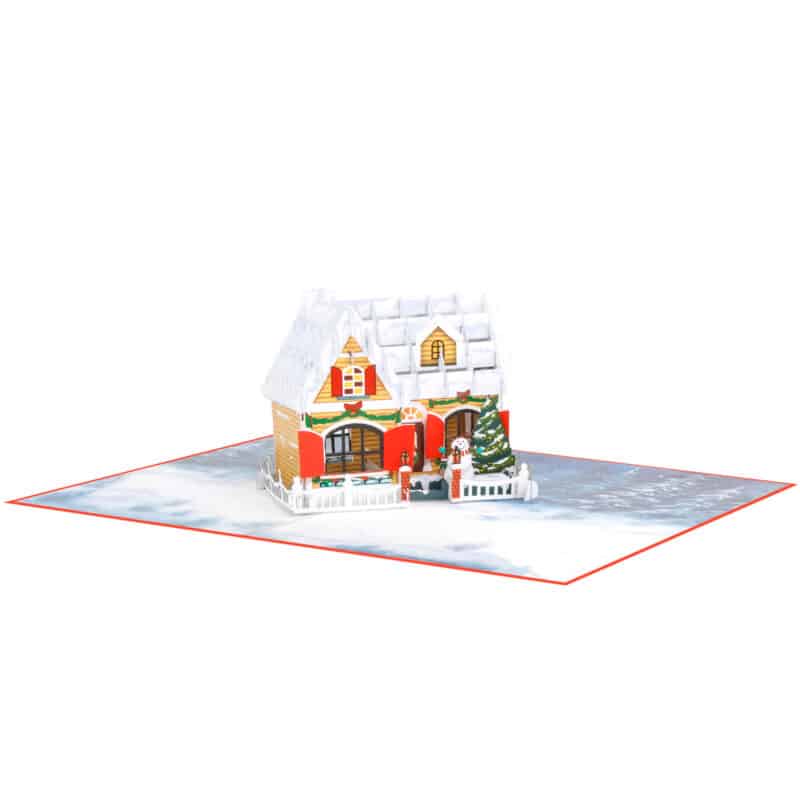 Looking for more themed pop up cards? Check out our Collection or follow us on Instagram.