Santa Sleigh Pop Up Card
The card has a sparkling red cover embellished with the image of a Santa sleigh that is filled up with gifts and candy canes. The image reveals a clue of what will pop up inside. When you open the card, the intricate design pops up, creating a beautiful and festive scene. What waiting inside is a stunning three-dimensional sculpture of a signature red Santa sleigh. This sleigh is filled with gifts, candy canes, and a branch of mistletoe, and is pulled by reindeers.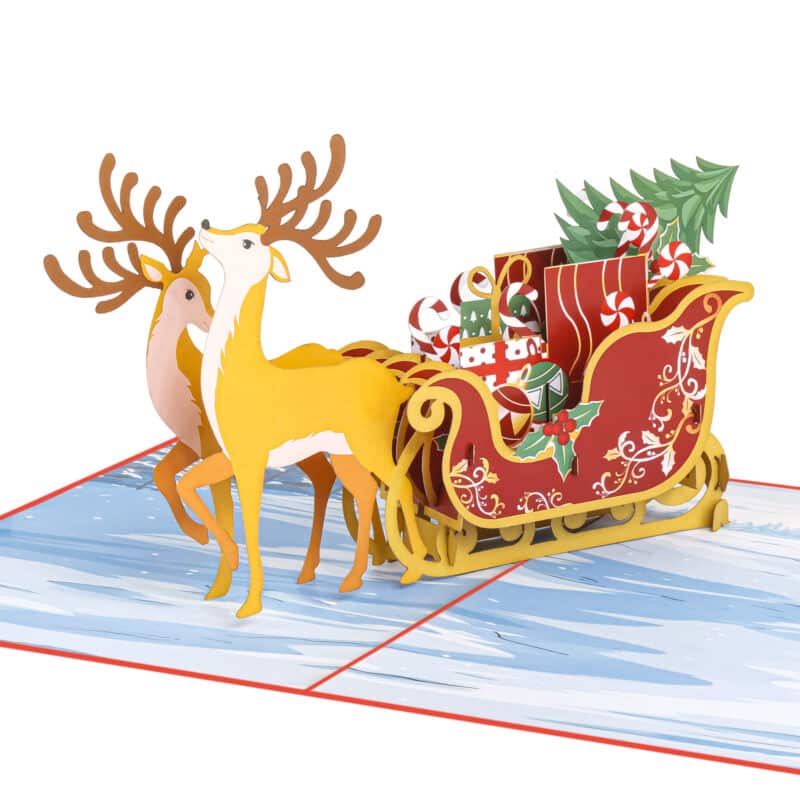 Inspirations of Santa Sleigh Pop Up Card
The Santa sleigh has long been associated with Christmas and has been loved by many children as well as adults. In Western cultures, Santa Claus is believed to travel the world on Christmas Eve delivering gifts in a sleigh pulled by flying reindeer. Moreover, the image of Santa sleigh represents magic, hope, and joy as it's a sign of wishes are on the way coming to us. Because of these meanings, we have decided to create Santa Sleigh 3D Card with the desire to spread joy and hope to your friends and family on your behalf.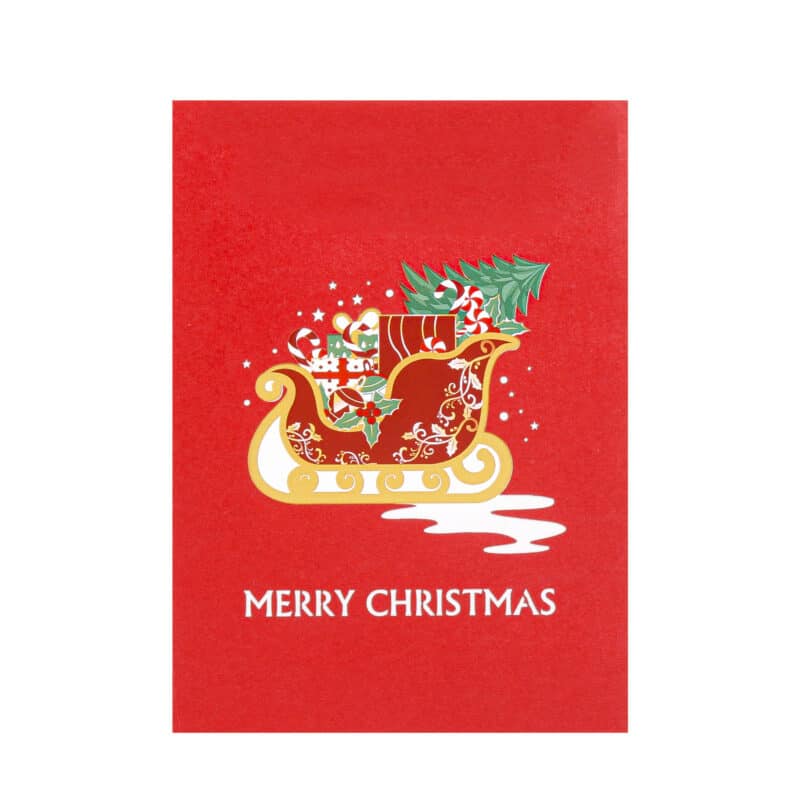 Occasions for Santa Sleigh Pop Up Card
This pop up card can be used for various occasions. It can be given as a Christmas card, a holiday greeting card, or even as a decorative piece during the festive season. It is perfect for adding a touch of magic to any celebration.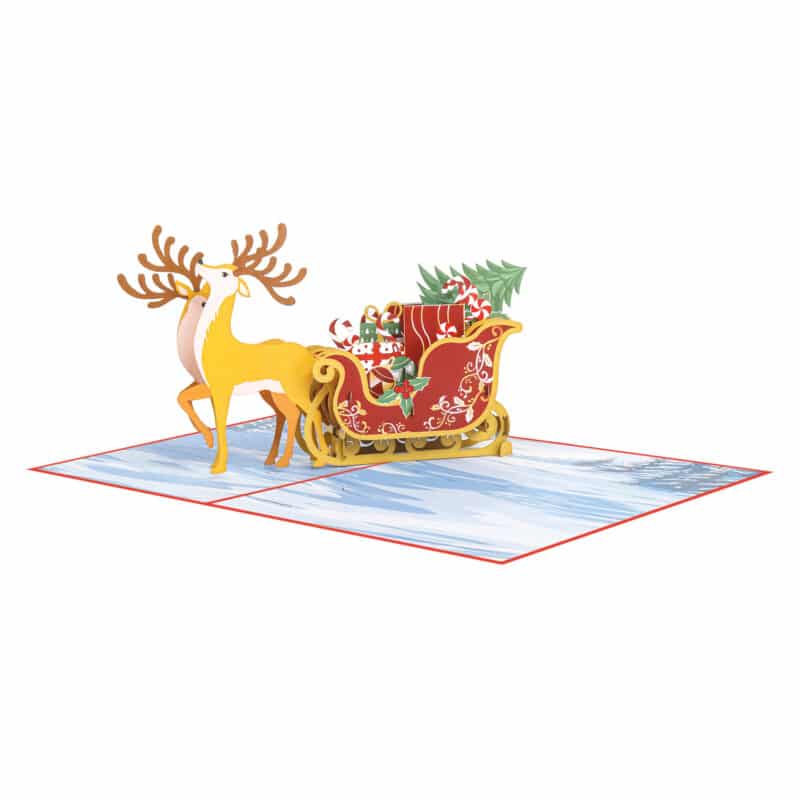 Looking for more themed pop up cards? Check out our Collection or follow us on Instagram.