Mixed Peony Vase Pop Up Card
The pastel orange glitter cover of the Mixed Peony Vase pop-up card is just enough to give you a cue of what awaits you inside. Upon opening the card, a vase of peony flowers in mixed colors popping up will impress you instantly. Bud, half-bloomed, and fully-bloomed peony flowers just blend harmoniously, making up a breathtaking flower vase. To achieve this masterpiece, our craftsman has carefully designed and laser-cut every flower and green leaf to perfection, which will make you impressed by the life-like and awe-inspiring flower kind.
We always leave the card blank so that you can personalize your own words.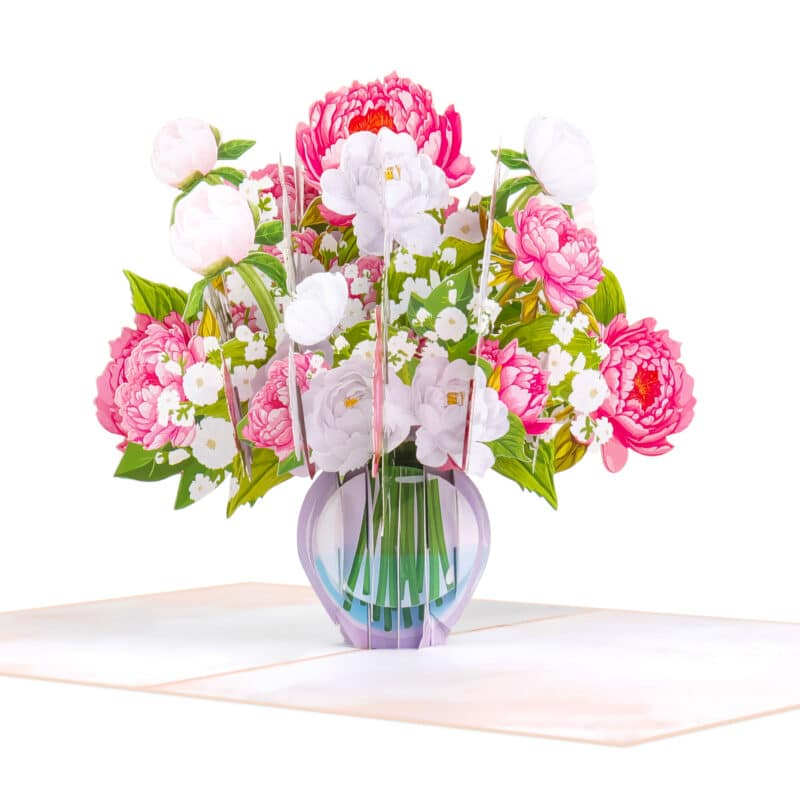 Inspirations of Mixed Peony Vase Pop Up Card
The Mixed Peony pop-up card takes inspiration from colorful peony flowers. Fascinatingly, the Chinese word for "most beautiful" also translates to "peony"! Peony is among the world's most beloved perennials for centuries. Not only is this flower kind popular for its elegant and graceful appearance, but it is also the symbol of what we all desire: happiness, romance, happy marriage, honor, prosperity, good fortune, and wealth.
However, each flower color has its own meaning, too. While the light pink peony symbolizes romantic love as well as friendship (that's why they appear a lot at weddings and birthdays!), hot pink peonies with an uplifting shade are meant for those who want to grab attention with attraction, allure, and deep appreciation. And more surprisingly, the white peony is also associated with sentiments of guilt and shyness. This is why people choose to send them when they need to apologize and express regret for their wrongdoing.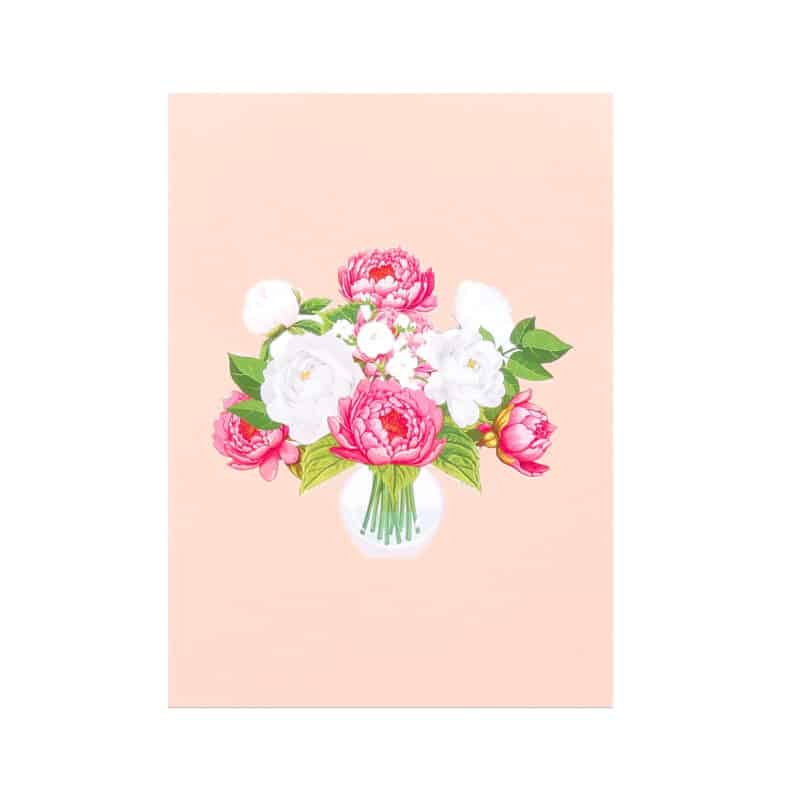 Occasions for Mixed Peony Vase Pop Up Card
Because peony flowers represent happiness and good luck, romantic ad prosperity, you can use them in almost every special event: weddings, graduations, birthdays, or the birth of a baby. It will give your loved one full of joy, we promise!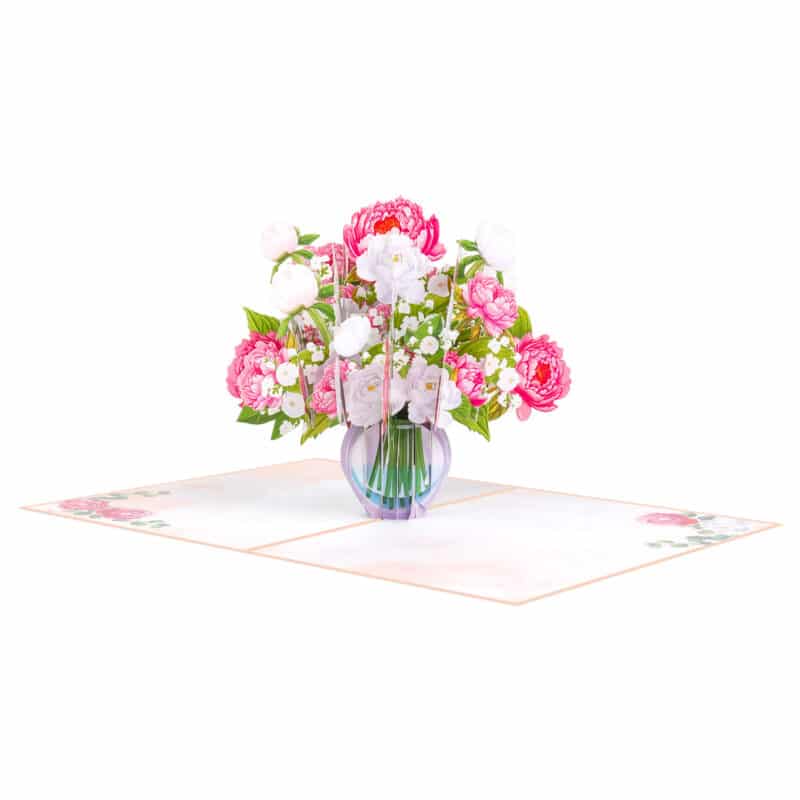 Looking for more themed pop up cards? Check out our Collection or follow us on Instagram.