Happy Easter Pop Up Card
Celebrate the joyous occasion of Easter with our Happy Easter Pop Up Card. For more details, the card features a beautifully designed green cover adorned with Easter bunnies, eggs, and chickens. Plus, the surprise inside is even more spectacular: a stunning three-dimensional sculpture of white bunnies holding the words "Happy Easter". The attention to detail is impeccable, and the tricky design is sure to impress anyone who receives it. Moreover, the card is left blank so that you can add your own personal touch with your own message. This is the perfect gift to send to your loved ones to wish them a happy Easter.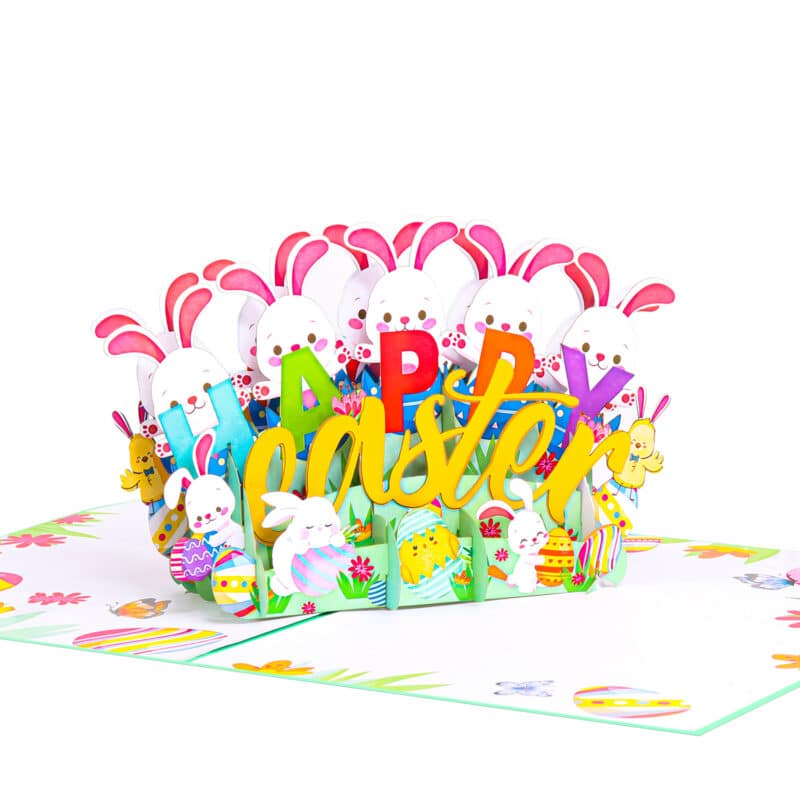 Inspirations of Happy Easter Pop Up Card
Easter is a Christian festival and cultural holiday commemorating Jesus' resurrection from the dead, which the New Testament describes as occurring on the third day of his burial after his crucifixion by the Romans. Easter has been celebrate for thousands of years. And of course, one of the most beloved symbols of the holiday is the Easter Bunny, a charming and whimsical creature that has captured the hearts of children and adults alike for generations. The origins of the Easter Bunny began from the ancient pagan festivals celebrating the arrival of spring. In the meantime, people considered the hare as a symbol of fertility and new life. Inspired by the iconic Easter Bunny, therefore, we have created this Easter Pop Up Card featuring Bunnies in the hope to spread joy and happiness to everyone on this holiday.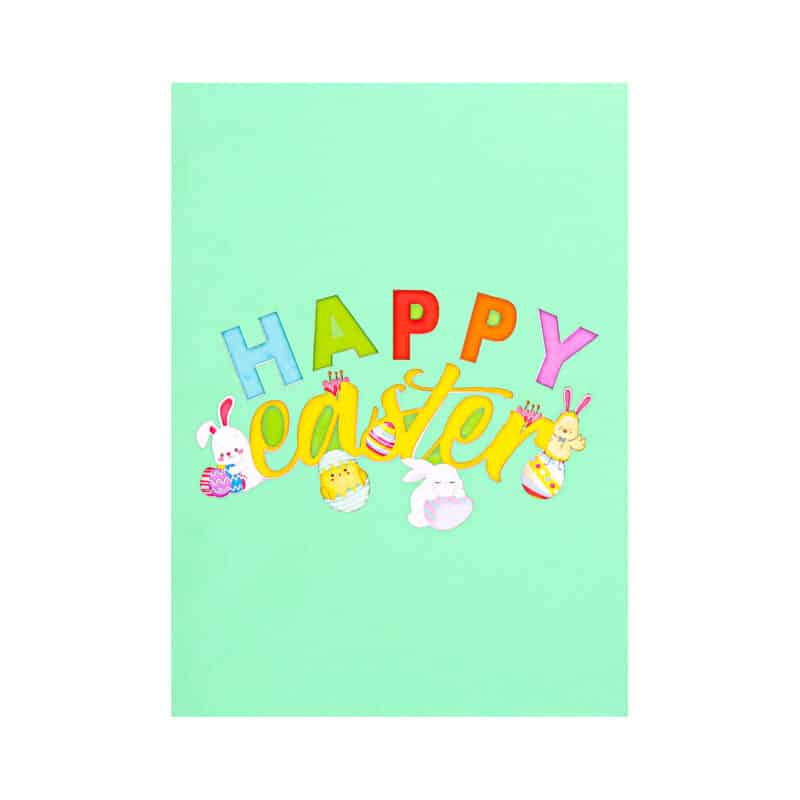 Occasions for Happy Easter Pop Up Card
Celebrate Easter in style with our Happy Easter Pop Up Card! This beautiful card is perfect for anyone who loves bunnies and enjoys the holiday spirit. If you are looking for a gift to give your friends and family this Easter, this pop-up card is an ideal choice. Featuring intricate pop-up details, this card is sure to impress and will be treasured long after the Easter holiday has passed. Whether you're sending it to a loved one or giving it as a present, Happy Easter 3D card is the perfect way to spread some holiday cheer.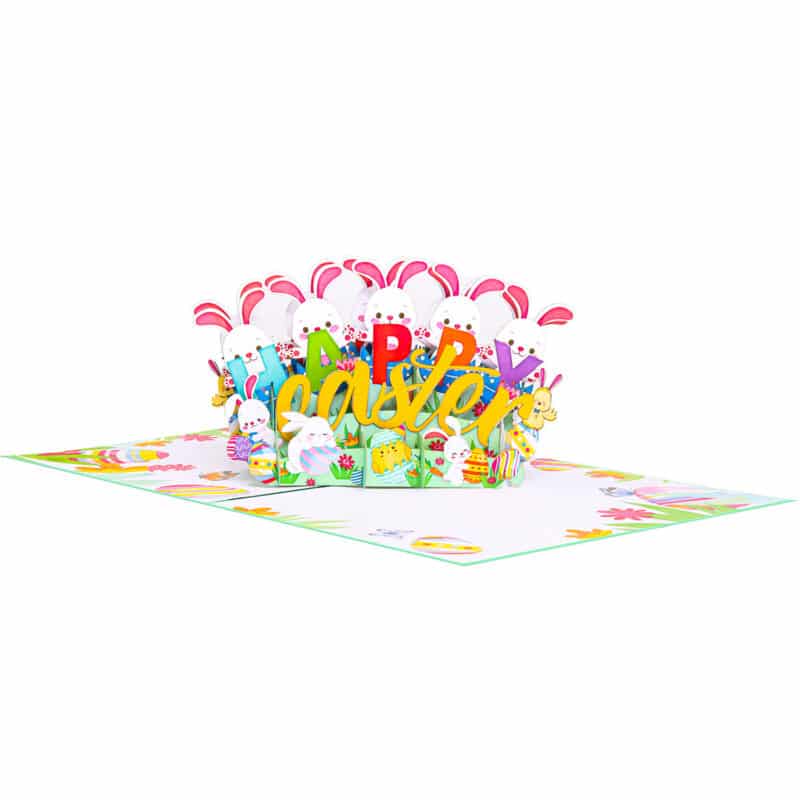 Check out our Easter Collection or Follow us on Instagram in order to browse for more themed pop up cards