Mixed Flower Pot Pop Up Card
Celebrate the special moments in life with our stunning Mixed Flower Pot Pop Up Card. This exquisite pop-up card features a beautiful pot of mixed flowers, including larkspur, hydrangeas, and roses, accompanied by a delicate butterfly. When opened, the card reveals a breathtaking three-dimensional display of the mixed flower pot, complete with intricate details and stunning color. With a heartfelt message "Happy Mother's Day", this card is the perfect gift for your beloved moms.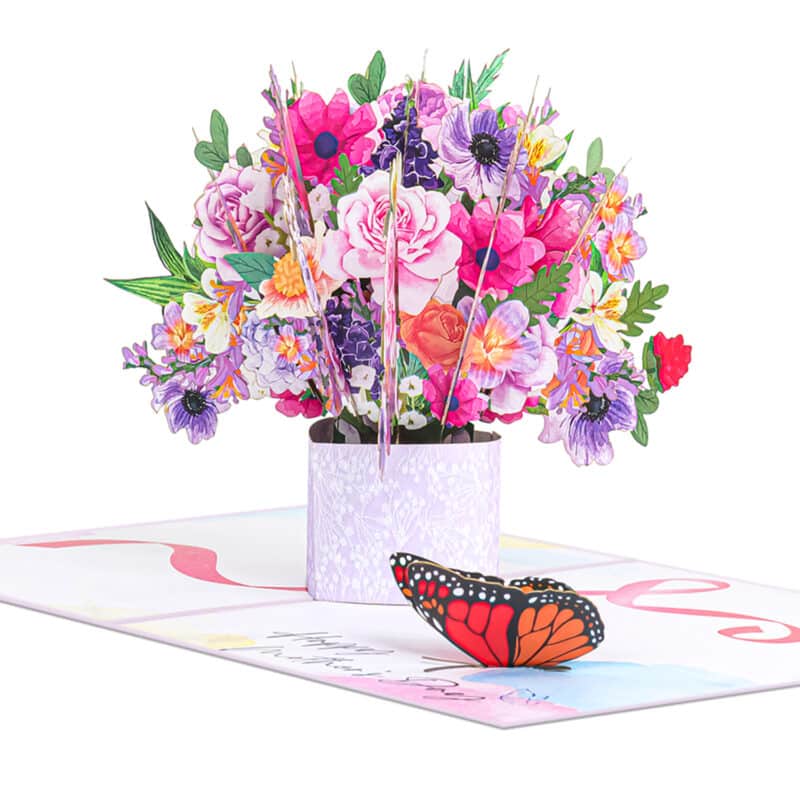 Inspirations of Mixed Flower Pot Pop Up Card
Flowers are the perfect way to express your emotion when no words can! The Mixed Flowers Pot 3D Card is designed with different flowers, each carrying its unique meaning. For example, the Larkspur symbolizes beauty, positivity, and strong bonds of love. The Hydrangea represents grace, gratitude, and beauty. Purple Roses, on the other hand, symbolize love at first sight. With these meanings, we would love to spread love and gratitude through our mixed flowers pop up card, especially to every mom out there.  We hope that you will perfectly surprise any recipients with this lovely card.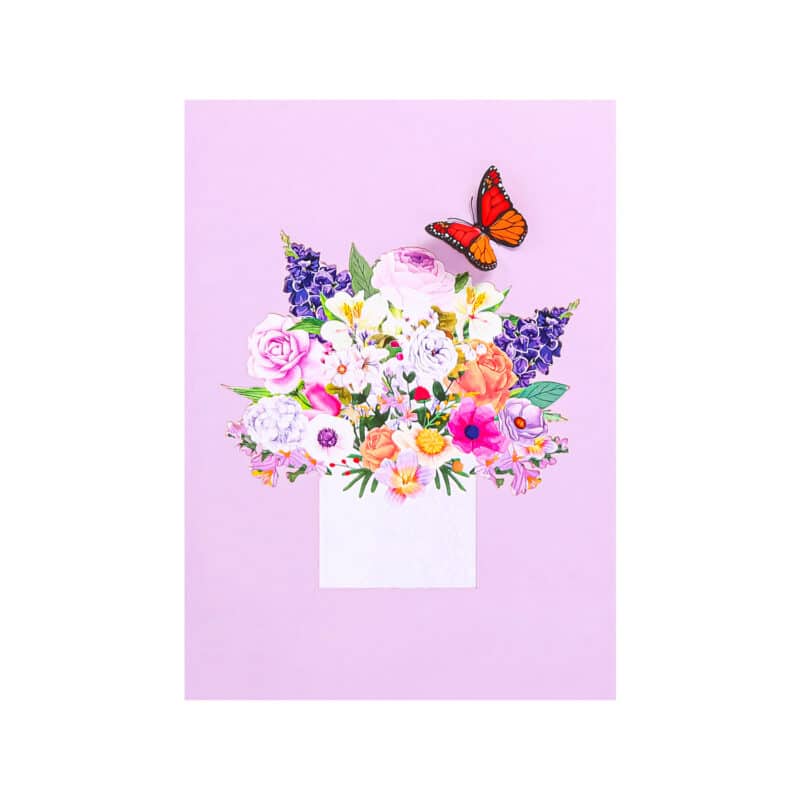 Occasions for Mixed Flower Pot Pop Up Card
For Mother's Day, this card is the ideal way to express your gratitude to the mother figure in your life. This exquisite card depicts a lovely flower pot filled with a variety of colorful flowers that are sure to brighten anyone's day. The card's intricate design allows the flowers to pop up and create a 3D effect, making it a truly one-of-a-kind and memorable gift. This card is also ideal for anyone with a green thumb or who enjoys fresh flowers. The mixed flowers pot pop up card is a lovely and thoughtful way to show someone you care.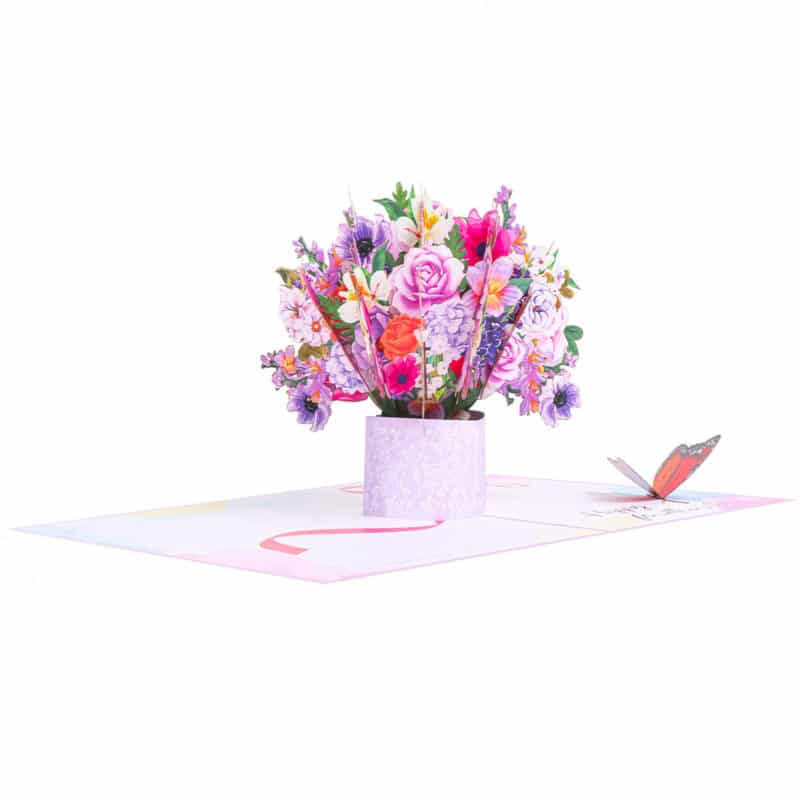 Looking for more themed pop up cards? Check out our Collection or follow us on Instagram.