The Christmas Tree Pop Up Card has a matte dark green cover that illustrates colorful Christmas-vibe ornaments such as Christmas tree baubles, stars, snowflakes, and candy canes with a traditional wish "Merry Christmas"
Upon opening it, you will be blown away by a stunning three-dimensional Christmas tree. It is in the middle decorated with colorful Christmas ornaments and gifts. The Card resembles a typical decorated space whenever the holiday comes: A well-beautified pine tree next to a fireplace with snow falling outside windows.
In two corners of the card, we added some traditional touches to give it an even more holiday vibe.
We always leave the card blank so that you can personalize your own words.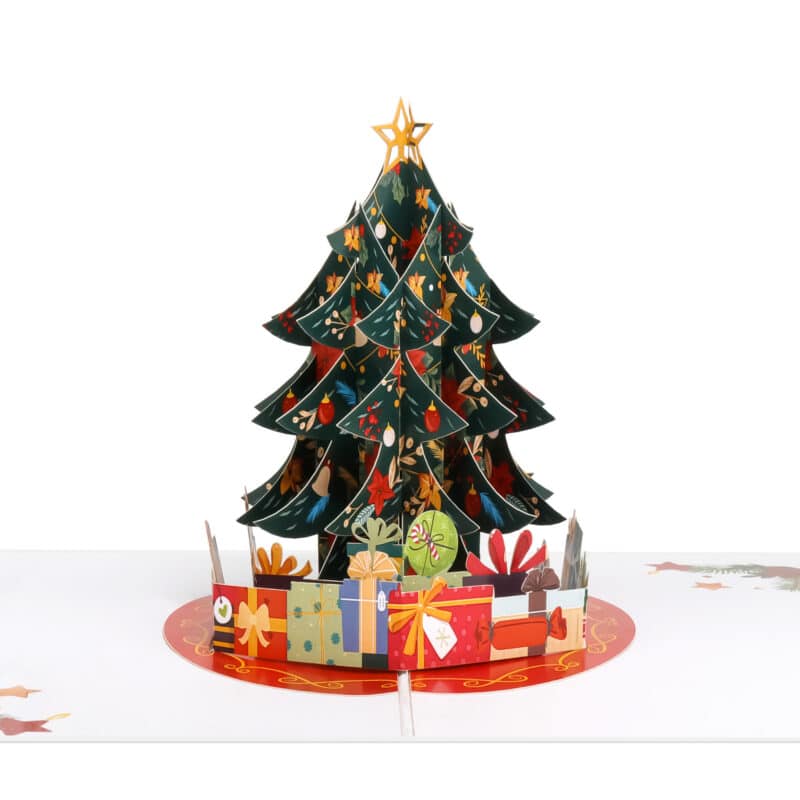 Inspirations of Christmas Tree Pop Up Card
People have celebrated Christmas with pine trees for ages. According to ancient beliefs, the pine tree symbolizes life. The Christmas tree presents strength to pass the obstacles and evil spirits, bringing prosperity to all.
That is why we still use this image to provide you with a comfortable and familiar ambiance. It will evoke your unforgettable childhood memory. The Card will bring wonderful holiday joy and surprise to any lucky recipient.
Moreover, our craftsmen have carefully designed layers and layers of the pop-up to form a perfect and lively sculpture.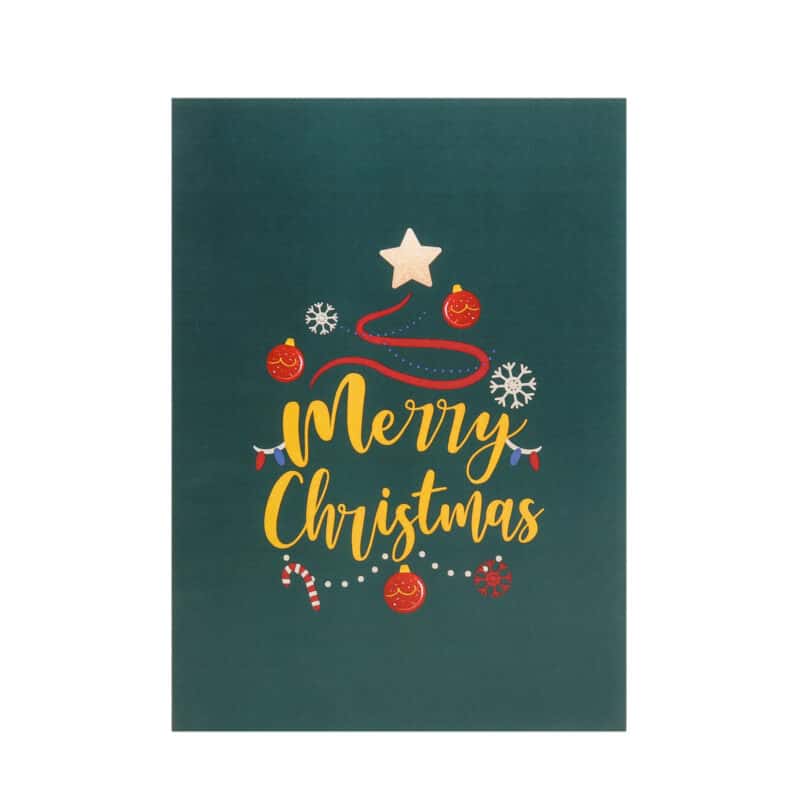 Occasions for Christmas Tree Pop Up Card
This Pop Up Card is the perfect choice not only for giving but also for decorating to provide a splash of color and holiday cheer without taking up too much room.
It can also be used as a gift or accompanied by Christmas presents to perfect it.
One CharmPop Card comes with one envelope and one clear plastic bag.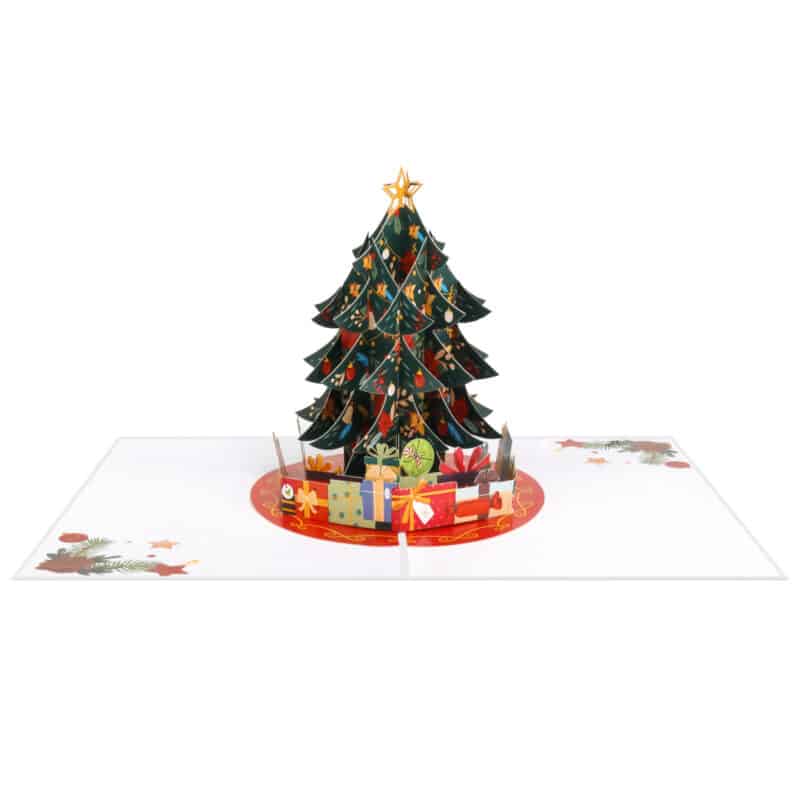 Contact us to attain it now!
Are you looking for more themed pop up cards? Check out our Collection or follow us on Instagram.