New release in July
As a 3d pop up Christmas cards wholesale manufacturer and supplier in Vietnam, we are so happy to inform everyone that we have already launched our latest collection of new 3D pop up cards for upcoming Christmas this year.
Sending handmade 3d pop up Christmas cards with heartfelt messages is an easy and perfect way to show someone your love and appreciation this winter holiday season while saving you a great deal of time and energy to choose proper Christmas gifts for your beloved ones. Charm Pop got your back in this with six stunning Christmas pop up card designs. We strongly believe that these adorable 3D Christmas cards will not only strengthen the relationship between giver and recipient but also bring true happiness and excitement to the receivers.
1.Christmas Penguin Couple Pop Up Card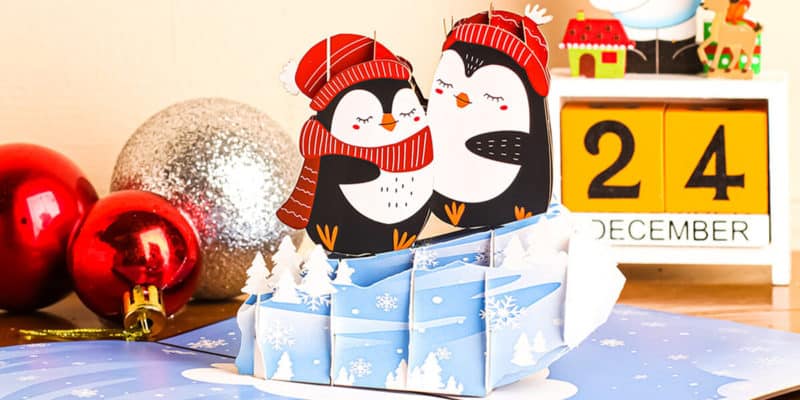 Animals have gradually become an important part of Christmas symbolism. The association with snow and the wintery conditions of the season makes penguins become one of the most popular animals which symbolize the spirit of Christmas. For this reason, Christmas Penguin Couple Pop Up Card will definitely be a cool way to trigger excitement on Christmas this year
2.Christmas Reindeer Gift Pop Up Card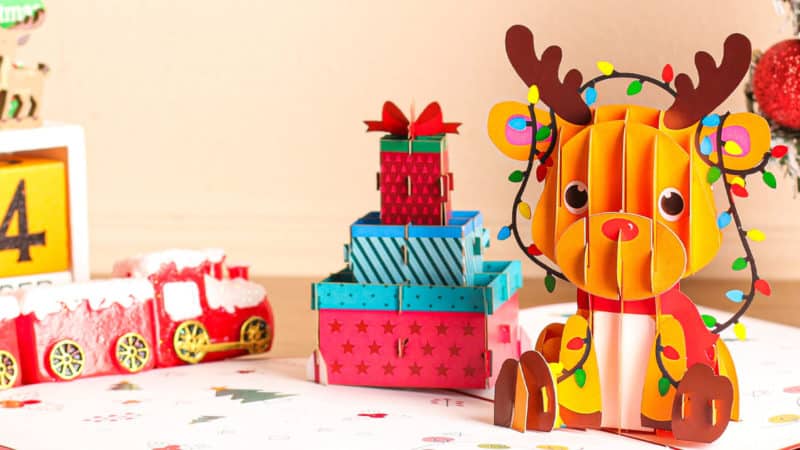 There are countless ways to celebrate Christmas and there is no need for over-dramatic ideas, just exchanging the Christmas Reindeer Gift Pop Up Cards and thankful words are enough to trigger excitement and show your appreciation to your beloved ones. Inspired by the magical legend of the reindeer on Christmas, we have created this adorable pop up card. For centuries, reindeers have symbolized the magic of Christmas, pulling Santa's sleigh and circling the world in an entire night on Christmas Eve.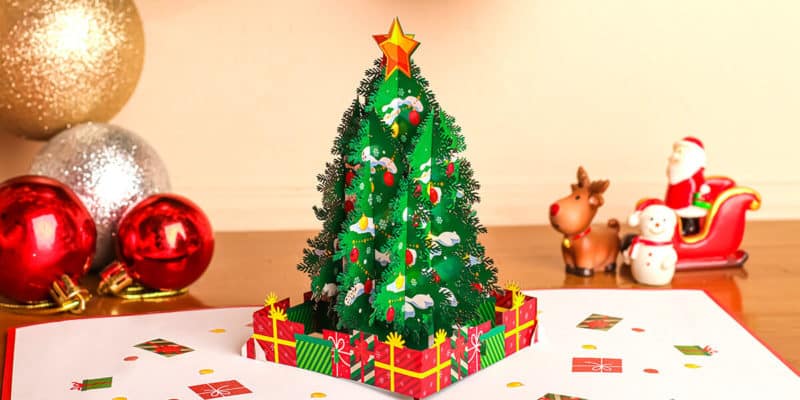 The feeling of love, appreciation and togetherness with your friends and family around the Christmas tree is what creates unforgettable memories during winter holiday. Taking inspiration from this idea, we have come up with this Christmas Tree Pop Up Card as a way to reminisce about a traditional way to celebrate Christmas Day. This Christmas card will definitely bring a wonderful holiday joy and surprise to any lucky recipient.
4.Santa with Gift Box Pop Up Card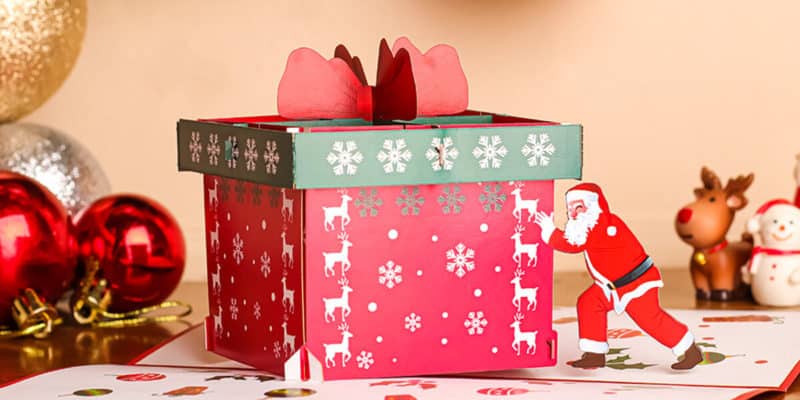 On Christmas Eve, children all waited an entire night for Santa to land on the roof of their houses and pop down the chimney in the wink of an eye to give them the best Christmas gifts in the world. With this thought being kept in mind, Santa with Gift Box Pop up Card is designed by CharmPop to reminisce the memorable winter night in childhood days when children were trying so hard to wait for Santa to visit once in their lives.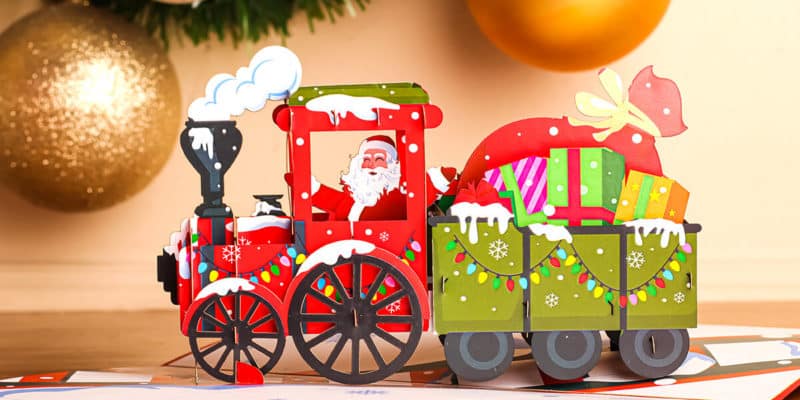 The magical journey to the North Pole on Santa's vintage steam train is always a dream of every person in childhood days. Unlike the usual image of Santa's sleigh being pulled by magical reindeers, Santa Train Pop Up Card will bring about an amazing twist to any lucky receiver on this upcoming Christmas.
6.Santa with Christmas Toy Bag Pop Up Card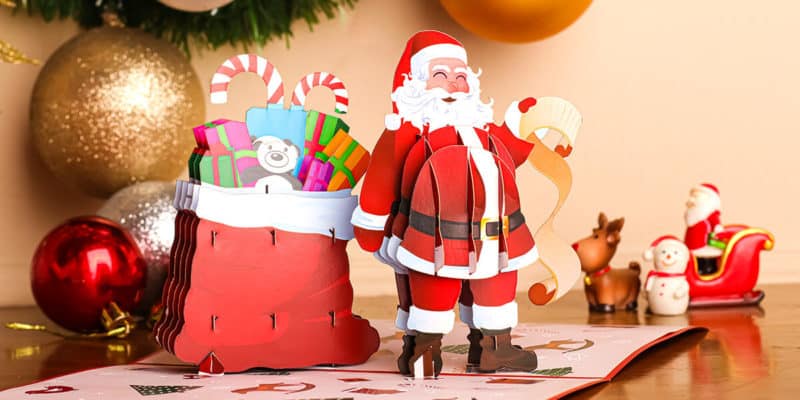 The idea of Christmas is always related to the image of a chubby old man dressed in red and wearing black boots and belt with a long white beard. On Christmas Eve, all children wait for the moments when Santa lands on the roof of their houses and gives the best Christmas gifts from his huge red bag to the good girls and boys who are on his nice list. For this reason, Santa with Christmas Toy Bag Pop Up Card will not only be a perfect gift for adults who love Christmas but also adorable presents for all children.
With all of our newest Pop Up Cards in Christmas Collection 2021, CharmPop really hopes that everybody can choose the best one that will create unforgettable memories for your beloved ones.
We also offer many stunning 3d Christmas Pop Up Cards here. Take a look and choose the best Christmas gifts for your friends and family members