Love Teddy Bear Flower's Basket Pop Up Card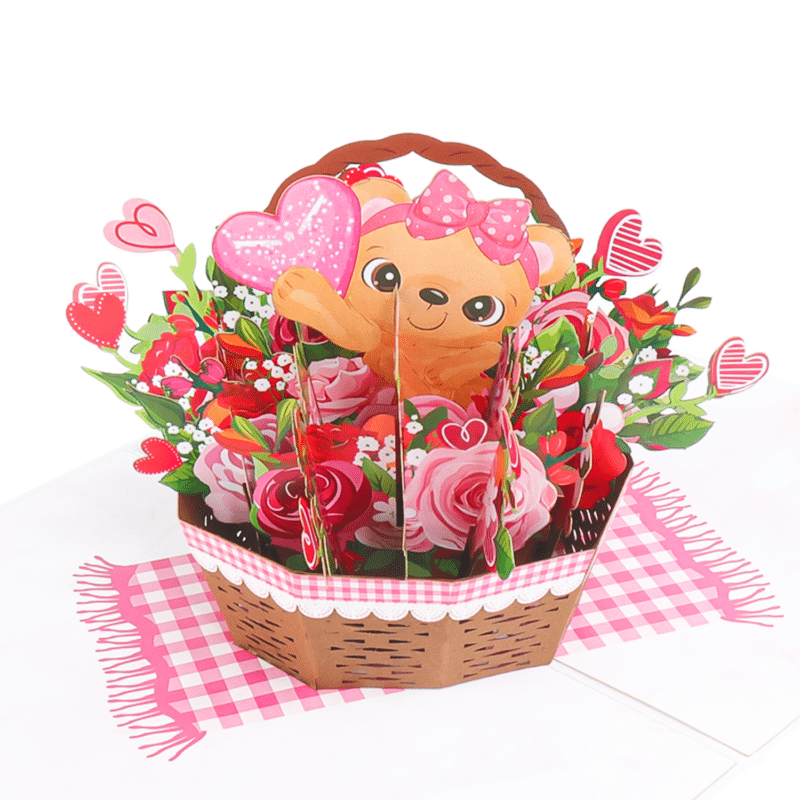 Love Teddy Bear Flower's Basket Pop Up Card has a glitter white cover with an adorable Teddy bear, surrounded by beautiful roses in a basket. The pattern reveals just enough about the little surprise inside. Open the card, you will find a stunning sculpture of a cute Teddy bear sitting inside a basket of roses. Our craftsmen have carefully designed layers and layers of the pop-up to make the sculptures look so vibrant and bring great excitement to recipients.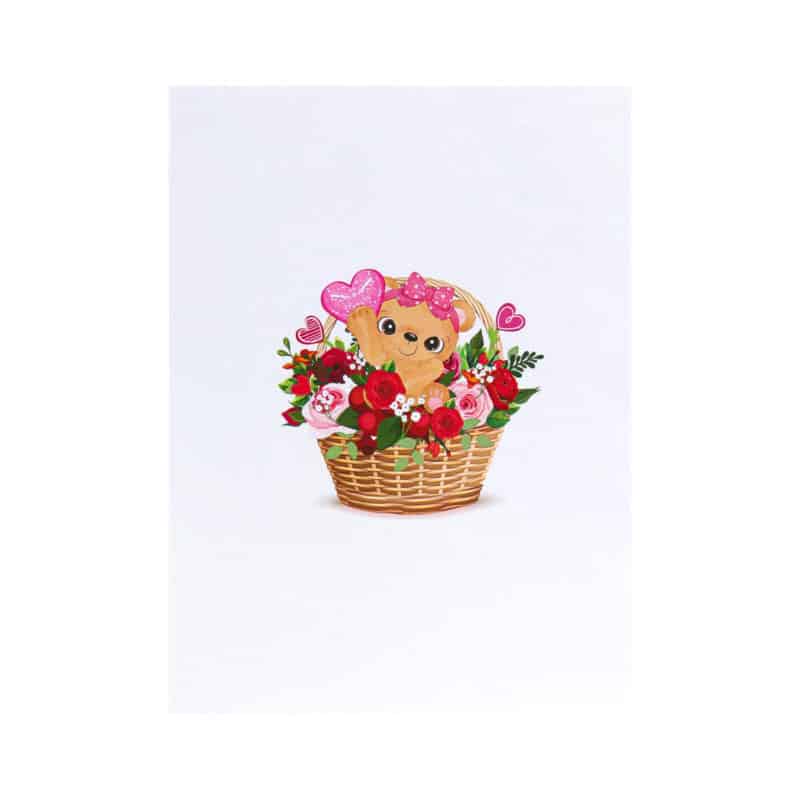 We always leave the 3d pop up greeting card blank so that you can personalize your own words.
Valentine's Day only comes around once a year and it's definitely a perfect opportunity to let your spouse, partner or beloved ones know how much they mean to you. Picking out a cute Valentine's gift is one simple yet perfect way to show your love for them. Especially, although Valentine's Day is the day of love, it doesn't necessarily just have to be shared with your lover. Valentine's Day is also a great time to show all your important people how much you love and appreciate them, from friends to parents and even your own children. Taking this as inspiration, we created this cute pop up card which is suitable to all ages. With a special design and thoughtful sentiment, this card is surely a memorable way to wish all your favorite people a happy Valentine's Day.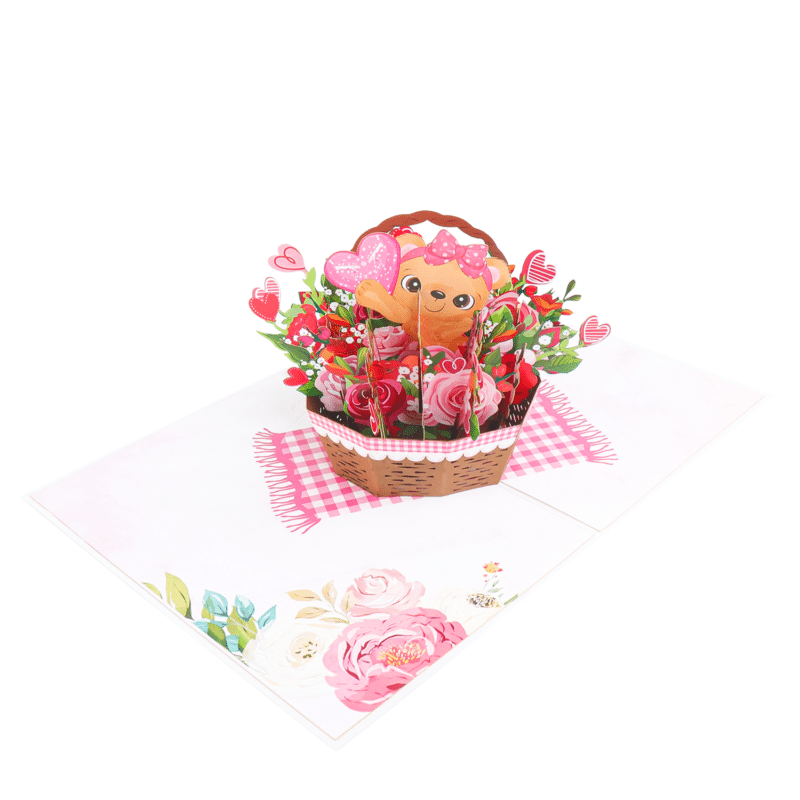 Give this handmade pop up card to your spouse, friend, or child and they will absolutely appreciate this heartwarming pop up card. You can also use this pop up Valentine's card to spice up your Valentine's Day celebration. The card could also be turned into a wedding card, or a simple love card, or a wedding invitation…all up to your choice!