Daisy bouquet pop up card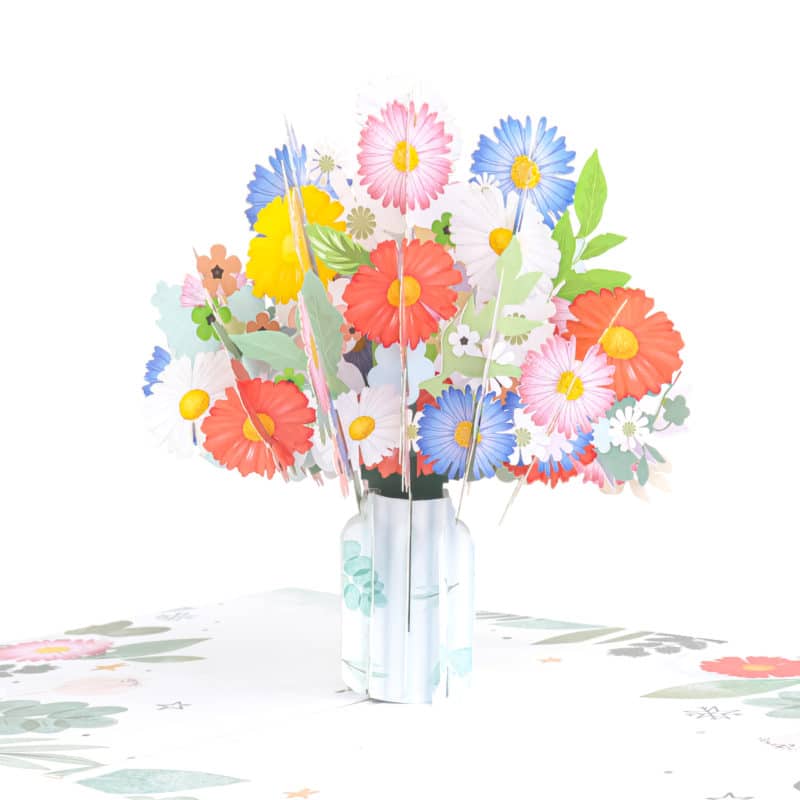 Daisy bouquet pop up card has a sparkling white cover with daisy flowers patterns. The image reveals just enough of the surprise inside. Open the card and you will find a stunning three-dimensional sculpture of colorful daisy flowers in a beautiful bouquet. We paid full attention to even the smallest detail like constructing each petal to make the 3D sculpture become the most lively.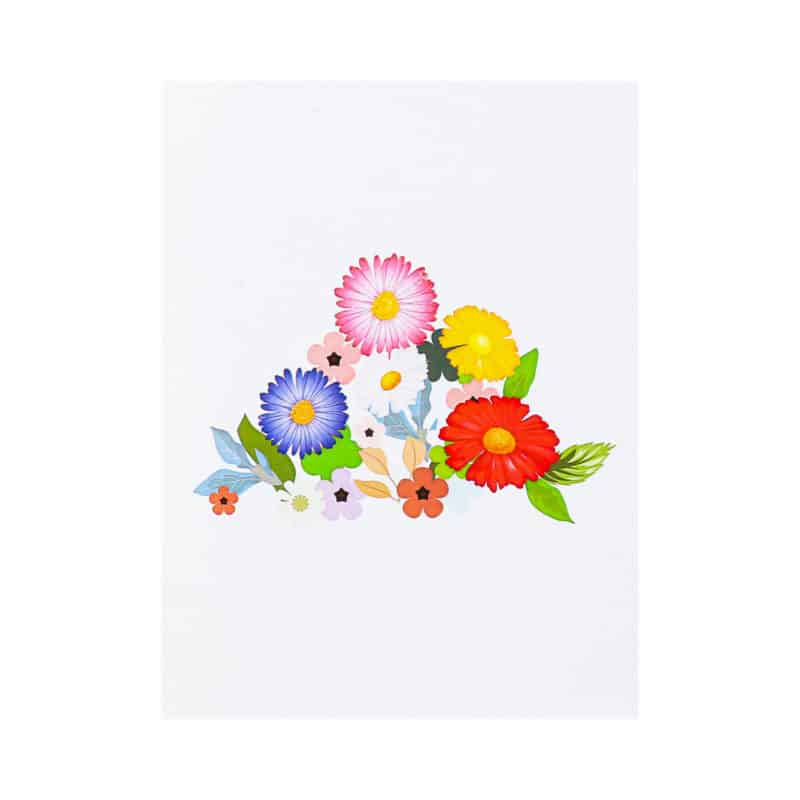 We always leave the card blank so that you can personalize your own words.
Daisy flower meaning includes new beginnings, hope, innocence, fun and affection. Blooming in spring, daisy flowers remind us of fresh starts, sunshine, and renewal. Moreover, daisy flowers are associated with the Norse goddess Freya, who was a fertility goddess. Therefore, daisies also symbolize fertility and motherhood and are given to congratulate new mothers. Our craftsmen have carefully designed layers and layers of the pop-up to make the sculptures look so vibrant and bring great excitement to recipients.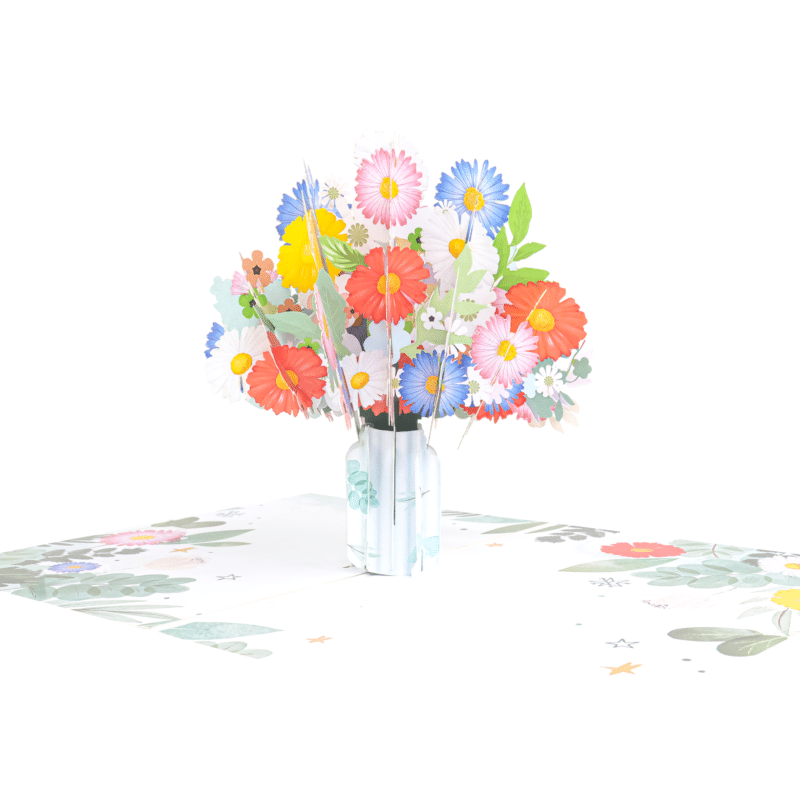 This pop up card is a simple pop up gift for any occasion: birthday or mother's day. Give this handmade pop-up card to your family, friends or family to surprise them without a reason but only to tell them how much you care.