Our customers are always willing to express their feeling for every item they received and they always have their own favorite card. We asked a few people from every nation what their favorite CharmPop 3D card was for Valentine's Day. Here are their responses!
1/ Gerard Kingad (from Germany)
"Actually it's hard for me to pick out the most loved cards because they're all my favorite ones. If having to choose, it should be Wedding Bride pop up card. Ombre is the apple of my eyes. Using it on this elegant design is one of the best structures that CharmPop designing team gave me this year. You never imagine I kept this card in my desk table from the beginning and my husband loves it, too.
My customers once said to me like this: "Believe it or not, I even have a wedding dress made by my own tailor and inspired by this design. It's also one of the brightest Wedding Pop up card in my house till now."
Truly nothing to say more about this gorgeous handmade card!"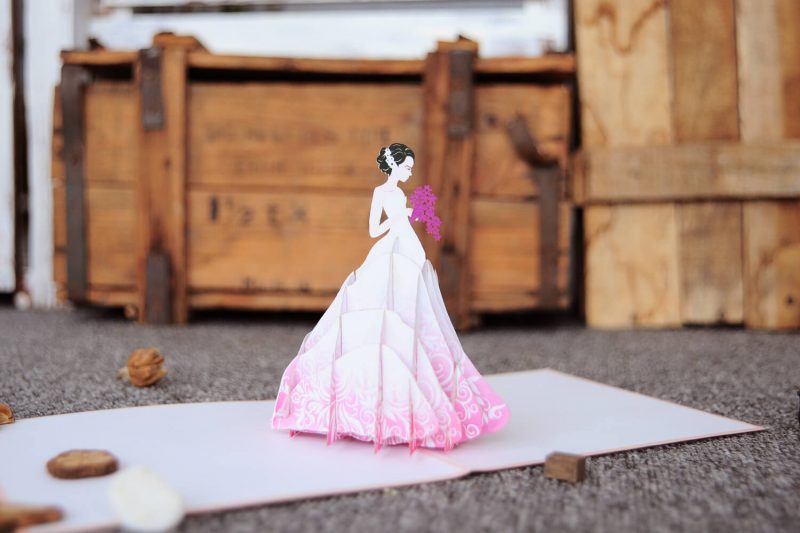 2/ Yuki Nagasaki (from Japan)
"When seeing that card on the catalog, I constantly thought of our wedding 3 years ago. My wife is the one to give me a suggestion to make a card that reminds us of the best moment in our life. This combo is simply splendid. See their outfits? I actually did wear them"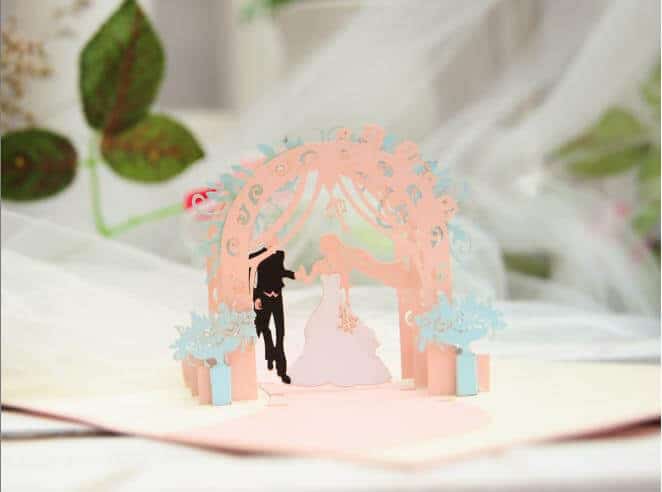 3/ Nathan Wu (from Malaysia)
Valentines Teddy Bear Pop Up Card
"Haha, I love simplicity so I love it. It even was my wedding invitations that year."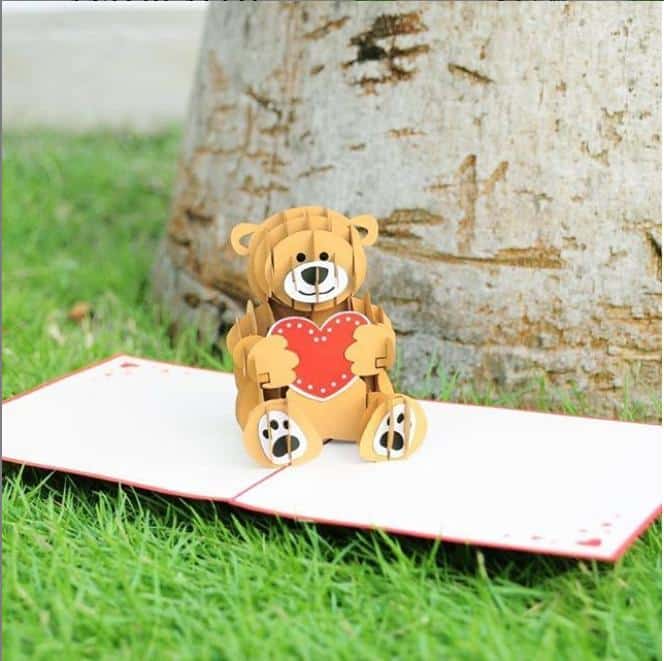 4/ Ruby Vincent (from the USA)
"*Is it the real life? Or is it fantasy?* That's what I always sing when seeing this card. It's not because I love cute colors. My favorite color is black and white but to be honest, I'm falling for this card at first sight. Perfectly for any Love or even anniversary. You don't know "Unicorn" is the other word for a soulmate, do you? To me, it's even more than a symbol. I'm a kind of belonging to a "Unicornism". Do you dare not loving this bright composition? What about having it as my future Wedding invitation? *laugh*"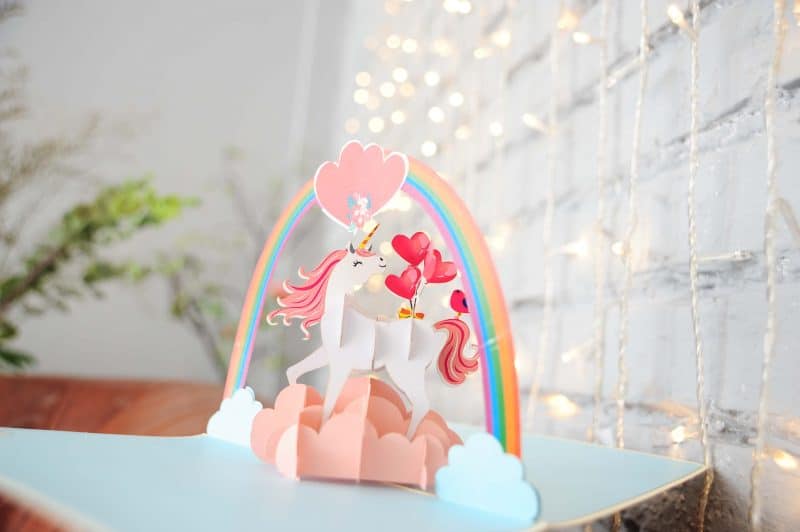 5/ Alex Mann (from Australia)
Love Unicorn Couple Pop Up Card
"My kids love that card so much that they said this even took after their parents. I did truly laugh it out loud on this. Imagine when you open a card and a bunch of color bursts into your vision. Though my husband only loves simplicity as he always does, he still admitted to liking this design. How can't he? Even my kids can smell the love out of this!"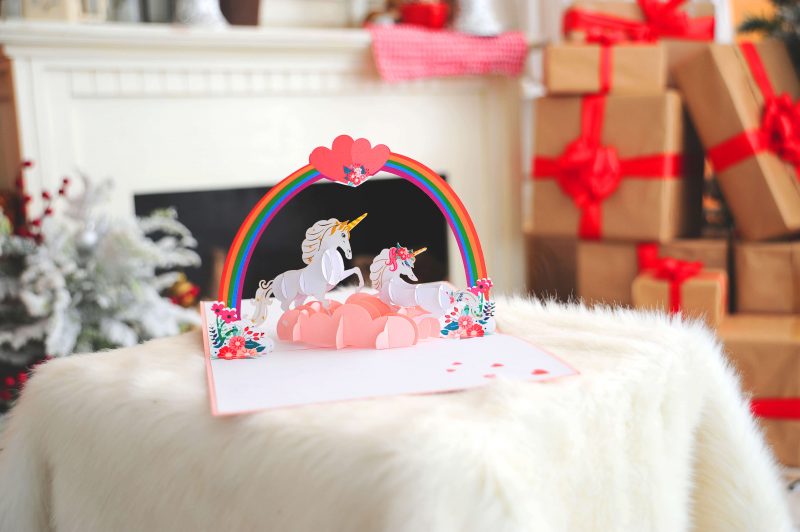 6/ Peter Nguyen (from the UK)
"Men always love the simplicity and I am the same. I just came up with using this card for my Wedding invitations *smile*"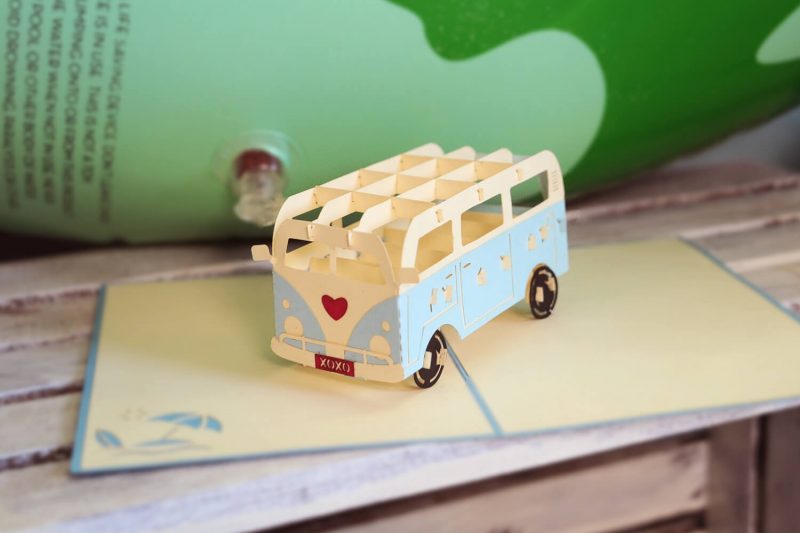 If you want to see more pop up cards for the next Valentine's Day, let's enjoy our suggestion below: