We've all been there: it's Feb. 13, and you're in the greeting card aisle, desperately searching through the cheesy red, pink, and gold embellished cards, hoping to find something that expresses the love you have for your Valentine. Besides all the designs available on Valentine's Day 3D card collection and Love 3D cards gallery, let your heart leap off the page with these super easy DIY Heart pop up cards to send to your loved ones. They're quick and easy to make and are the perfect handmade touch to teacher and classmate gifts.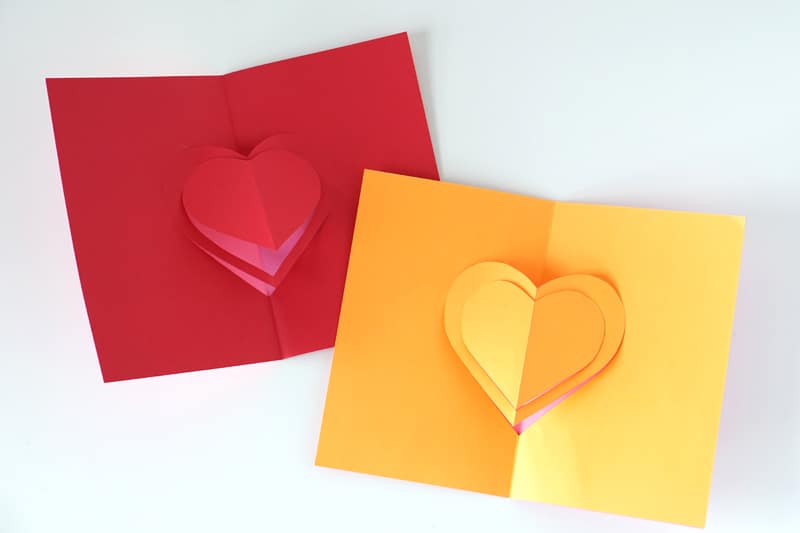 Materials:
Two different pieces of colored paper
Pencil
Heart Stencils
Scissors
Glue stick
Instructions:
Fold your sheet of paper in half.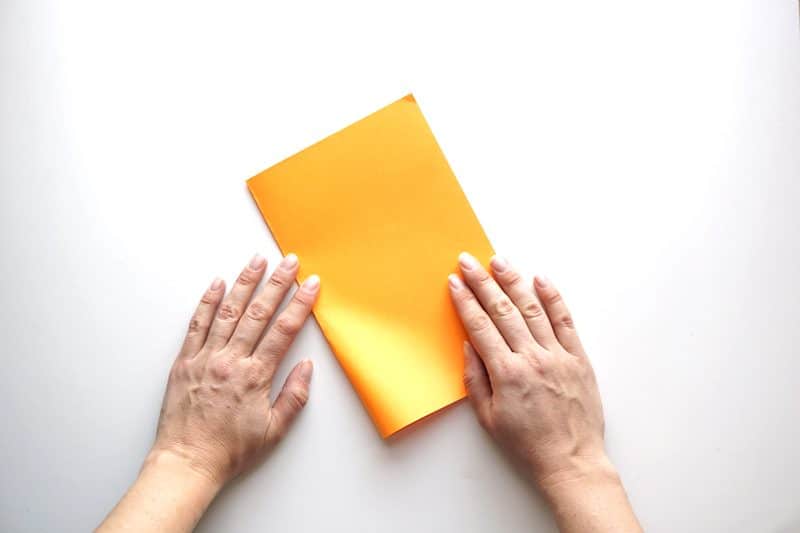 Draw half of a small heart on the fold.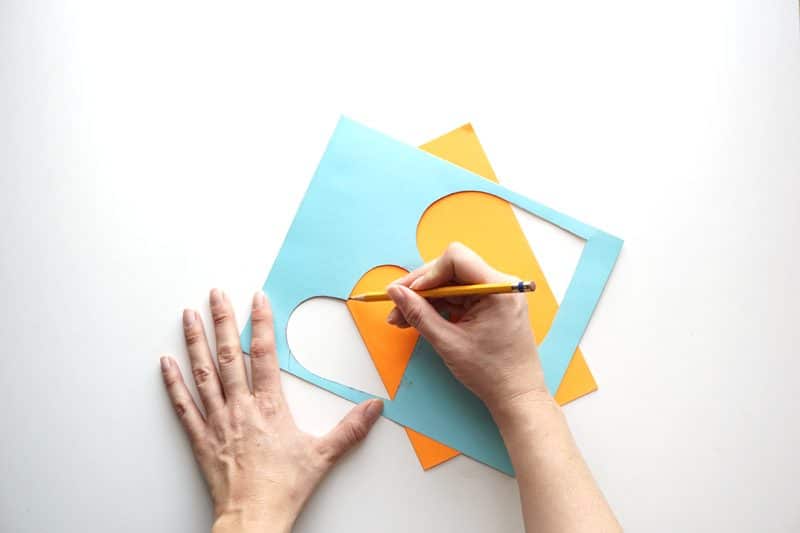 Draw half of a larger heart around the smaller one.
Cut out both half hearts, leaving about an inch uncut.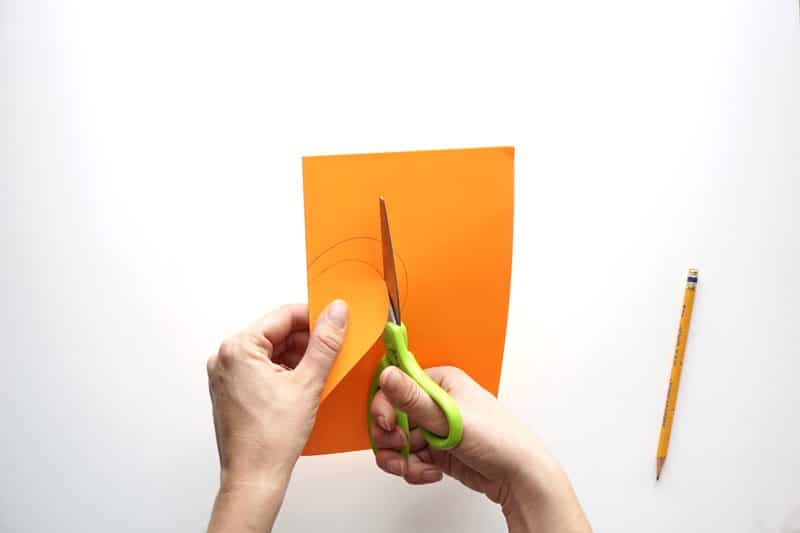 Unfold the paper and apply glue on the back with a glue stick, then stick it to your other piece of colored paper to create the front and back of the card.
Open your card and adjust the hearts so they pop out.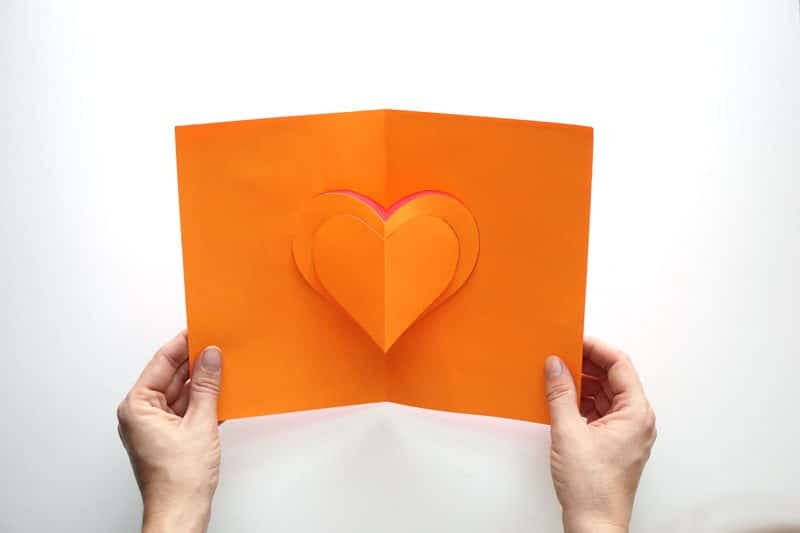 Let's see other Heart pop up cards available here for your selection: