The more you visit CharmPop, the more obvious you will notice one fact: what occupies the most space in our stock is Floral Pop up cards. Who says he/she doesn't love this kind of nature creature, even the tiniest one like some flower species, such as lucky clover to the bigger one as a maple tree. Carrying the benevolent meaning, those creatures become one of the best selling 3D cards collection from the beginning of CharmPop. Our customer once said: "It's kinda the best keepsake that contains every significance we want to spread to our clients. From Birthday to Christmas, Thanksgiving or some other special occasion like Mother's Day and Father's Day, floral 3D cards are always surprisingly the most sold cards in our shop".
How fantastic it is!
Thus, let us tell you more about our latest floral pop up cards and they will surely charm you like CharmPop always do.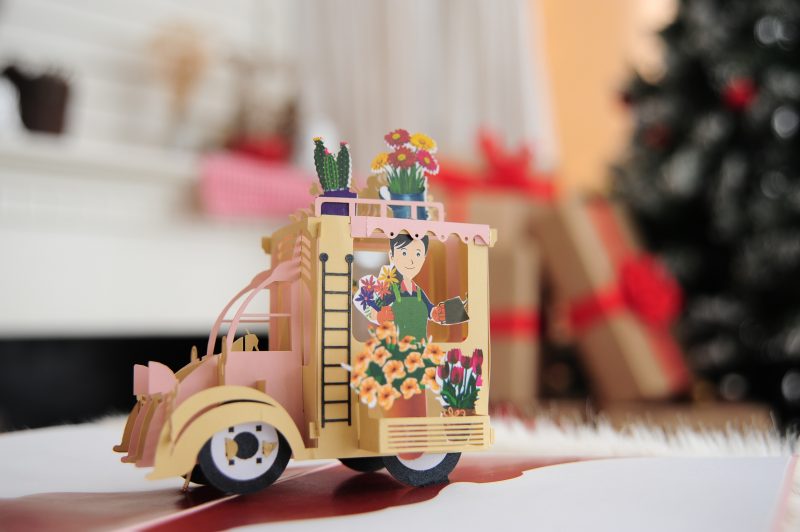 Being endearing as always, this complicated combo of a cart and flowers never fails to charm us. Our designer said he has a passion with this perfect "wedding" of light pink and light orange and he even dreamed of it! His childhood memory of a pretty woman standing inside the cart, as well as among blooming flowers are one of the biggest reason for the birth of this sculpture.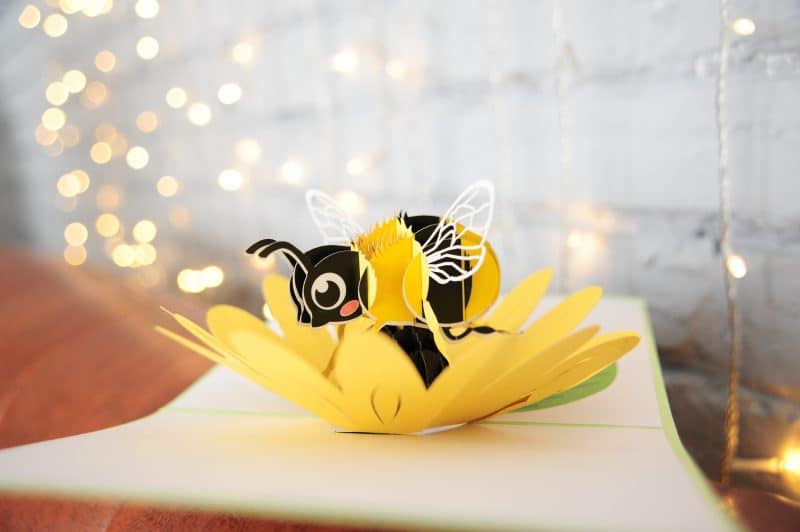 I admit I never cease to be into this card. Nothing can stick in my head like this lyric:
"You're a sunflower
I think your love would be too much
Or you'll be left in the dust
Unless I stuck by ya"
Our designer, at first, wanted to create only a full design of sunflower under the sun, but this idea was quickly turned down. We always wanted to have more than this. The bee with attractive yellow and black parts which are placed in a spectacular way will never just lust children, but also blow adults' mind. Perfect gift for all occasions, I'm sure!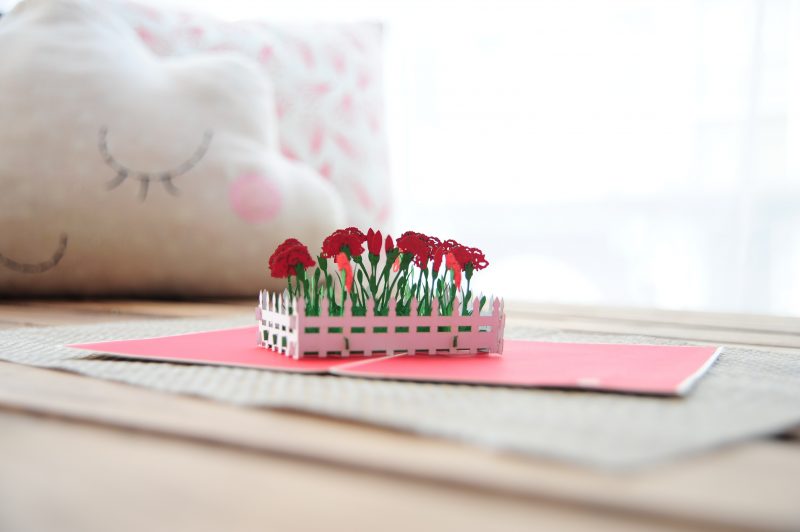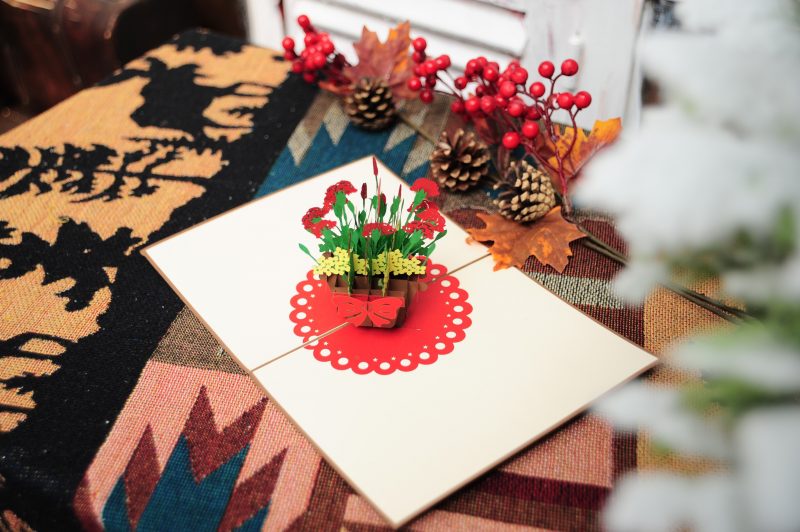 Red is the queen of color, also the color of every mystic dream. Our designer once had a dream of a stream full of pansies – the flower symbolizing everlasting red fire, as well as the loyal feeling when every of its petal shapes like a heart. He thought the creation of this image will be a quintessential present for anyone in your heart in the event of Birthday or even Valentine's Day if you want.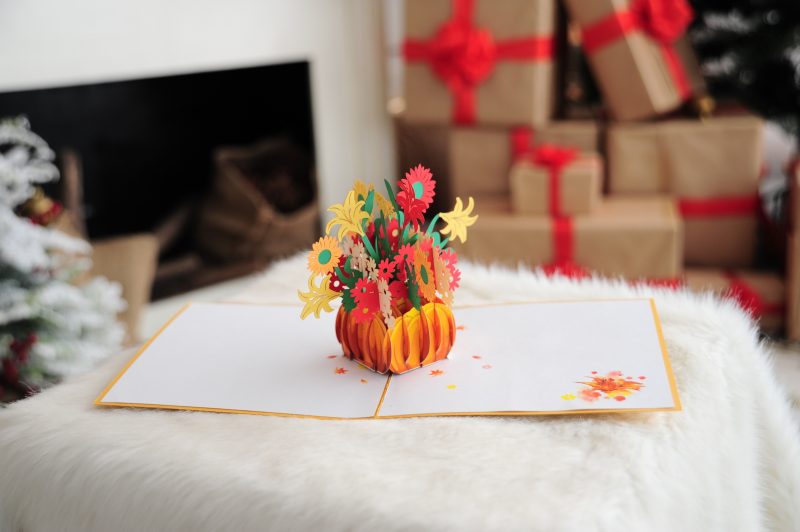 The last one in our latest collection is inspired by the nostalgia for autumn. Despite being a symbol of Christmas, pumpkin becomes a good pot for vividly colorful flowers blooming in. Never has the autumn theme failed to inspire us, and that's why we create this design to help you express the nostalgia towards this dreamy season.
Let's explore these five new impressive designs — just in time for the season's kickoff — at Charmpopcards.com.