Unicorn Cupcake Pop Up Card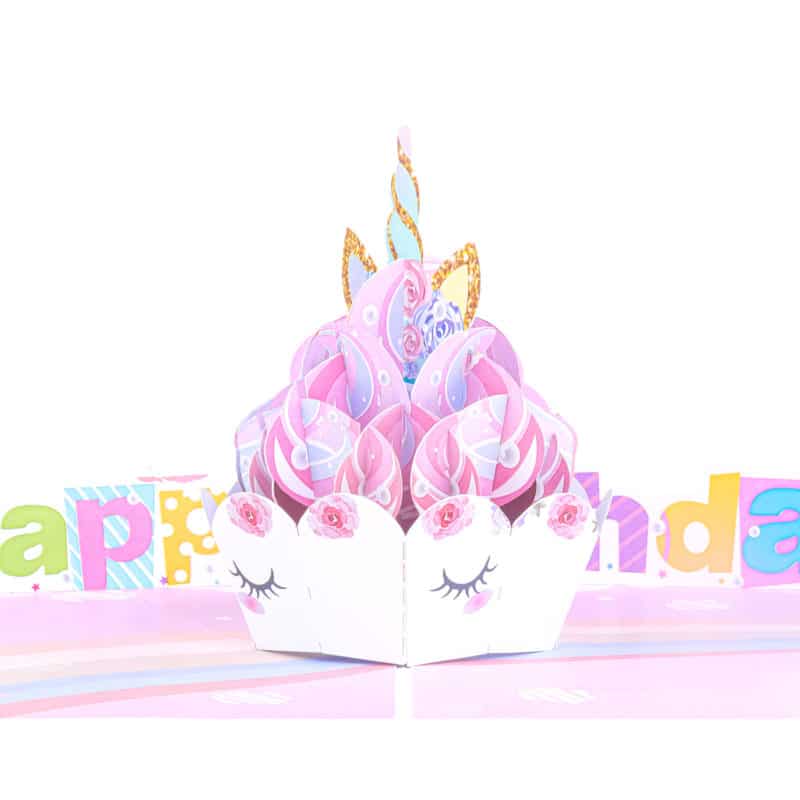 Unicorn cupcake pop up card has a sparkling white cover that features an adorable unicorn with vibrant birthday patterns. The image reveals just enough of the surprise inside. Upon opening, you will find a stunning three-dimensional sculpture of a yummy unicorn cupcake with a colorful rainbow and "Happy birthday" message. We always leave the card blank so that you can personalize your own words.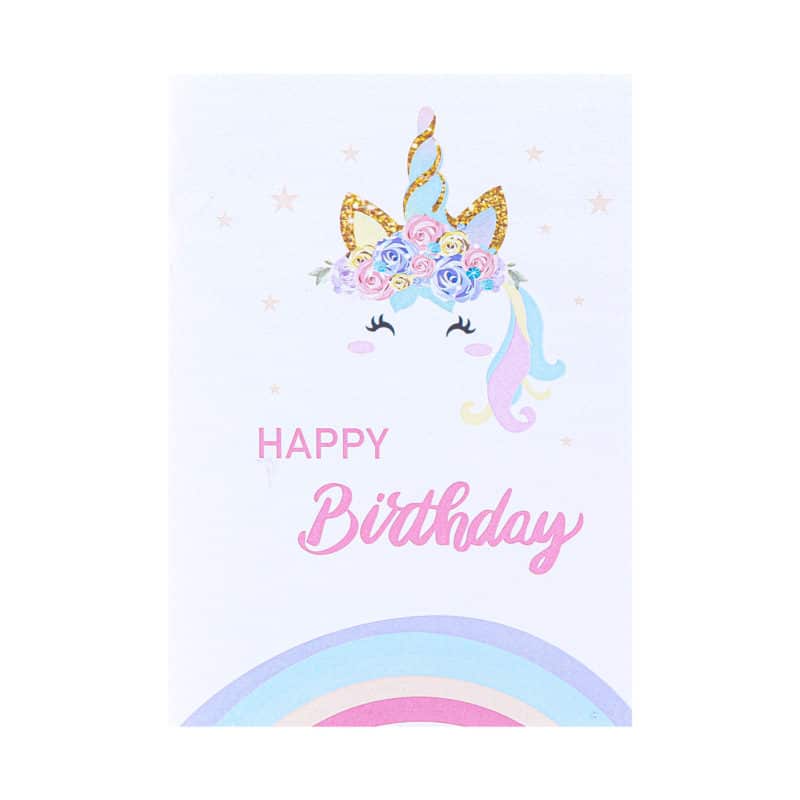 Unicorn is absolutely the symbol of the most magical of all animals and a familiar creature in legends and myths. They represent not only freedom, magic, purity, innocence, healing but also positivity, joy, hope, and happiness. This mysterious animal is also loved by children all around the world. For this reason, we want to nourish their soul with beauty and kindness by adding the unicorn symbol to this lovely birthday pop up card. Our craftsmen have carefully designed layers and layers of the pop-up to make the sculptures look so vibrant and bring great excitement to receivers. We hope with this simple card, you will perfectly surprise any recipients.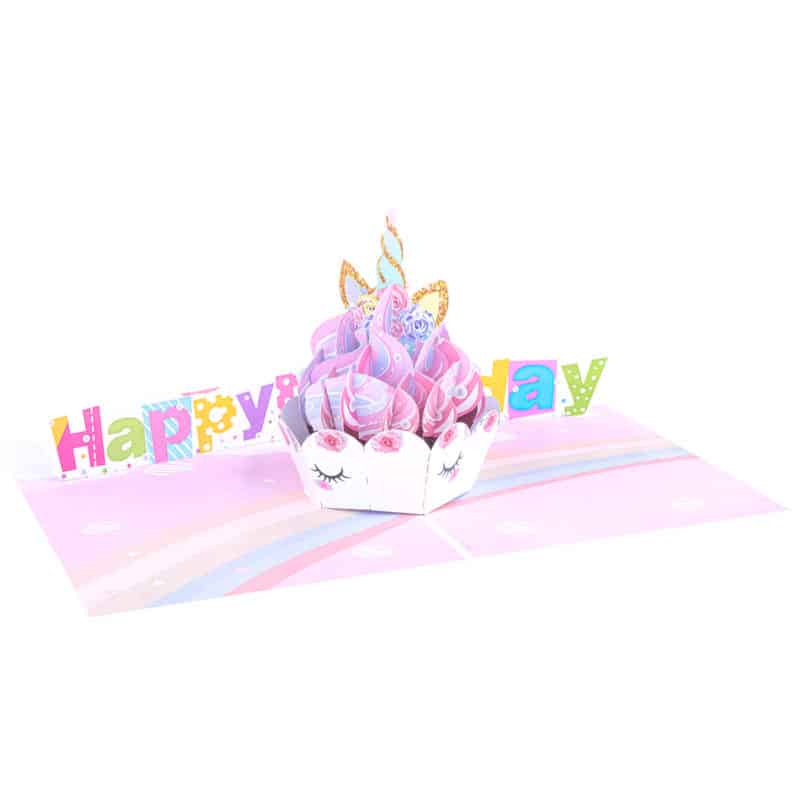 This Unicorn Cupcake Pop Up Card is undoubtedly an essential present for any upcoming birthday parties you're attending. Give this adorable handmade pop up card to your lovely kids or someone who believes in magic, they will absolutely appreciate and fall for this cute pop up card.