Lily Bouquet Pop Up Card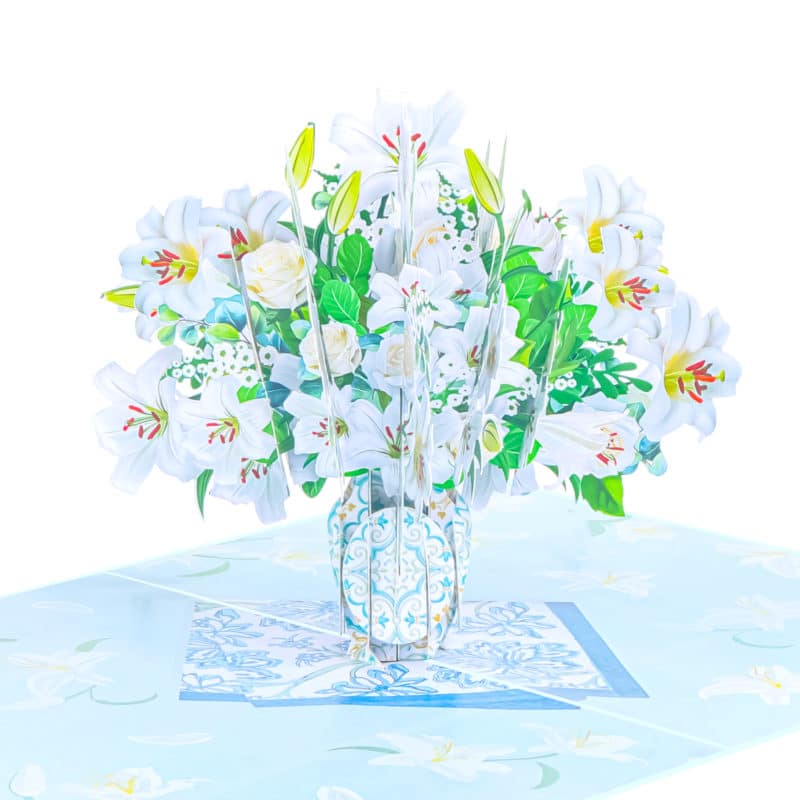 Lily Bouquet Pop Up Card has a baby blue cover that features a beautiful bouquet of Lilies. The image reveals just enough of the surprise inside. When you open the card, you will be astonished by a stunning three-dimensional sculpture of a bouquet full of white Lilies. It is definitely an impressive unique 3D pop up card for Birthday, Mother's Day or any other special occasion. We always leave the card blank so that you can personalize your own words.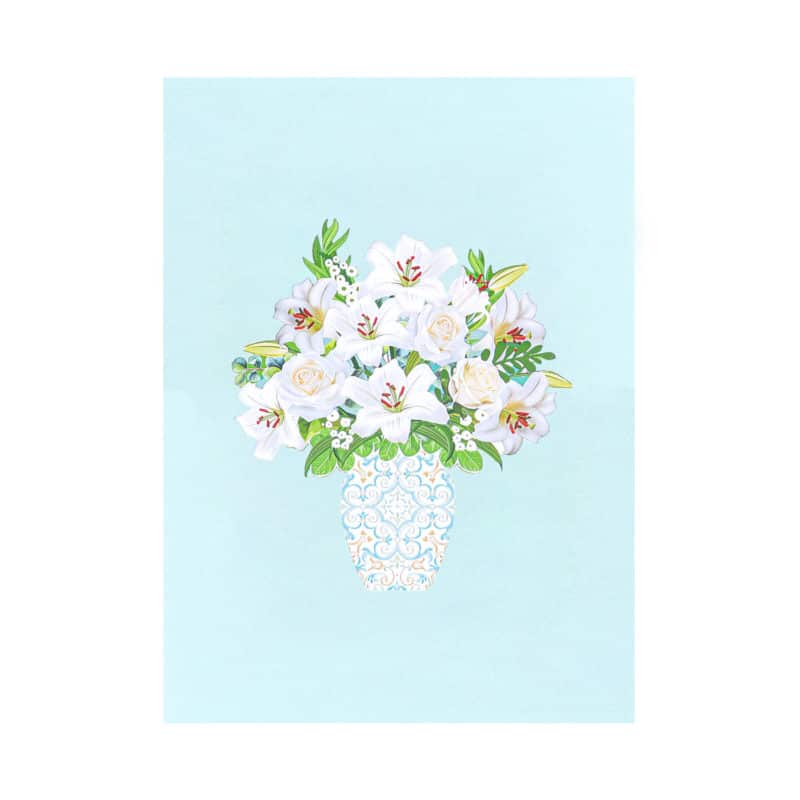 Every person on the earth deserves to be cheerful by flowers which have always acted as mood changer and the best stimulant since ages, especially Lilies. For centuries, Lily stands for love, admiration, confidence and positivity. Therefore, CharmPop has come up with this meaningful 3D flower pop up card design as a wonderful gift for your mother, friends or any members in your family. It brings about a twist to your usual sweet messages to your beloved ones when they need a little confidence boost or pick-me-up.Our craftsmen have carefully designed layers and layers of the pop-up to make the sculptures look so vibrant and bring great excitement to receivers. We hope with this simple card, you will perfectly surprise any recipients.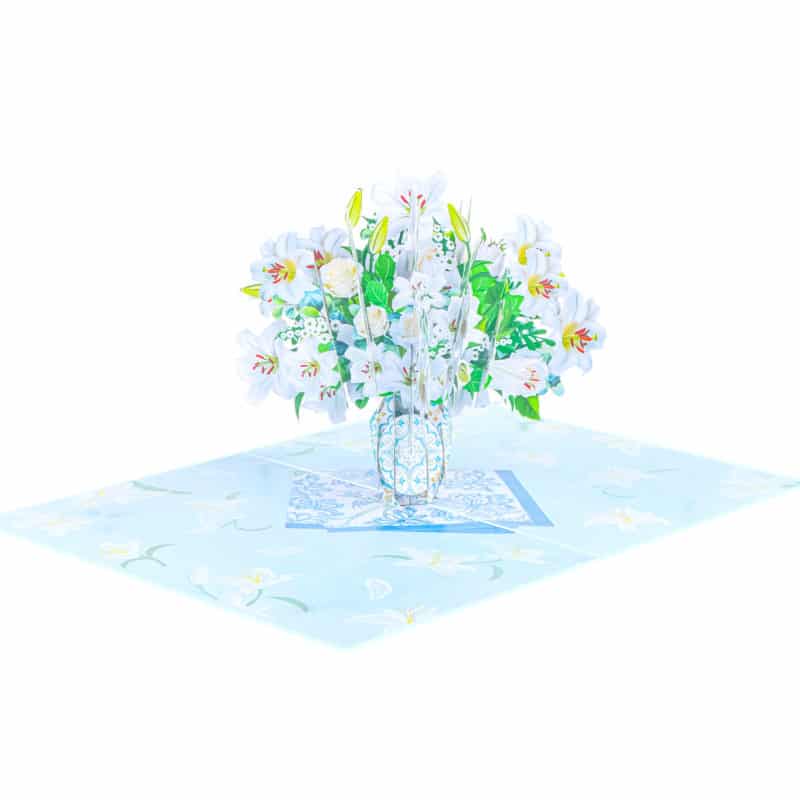 Lily Bouquet Pop Up Card is suitable for all ages on their birthday. Put a smile on your loved ones face by gifting them this amazing pop up card.