Unicorn Birthday Cake Pop Up card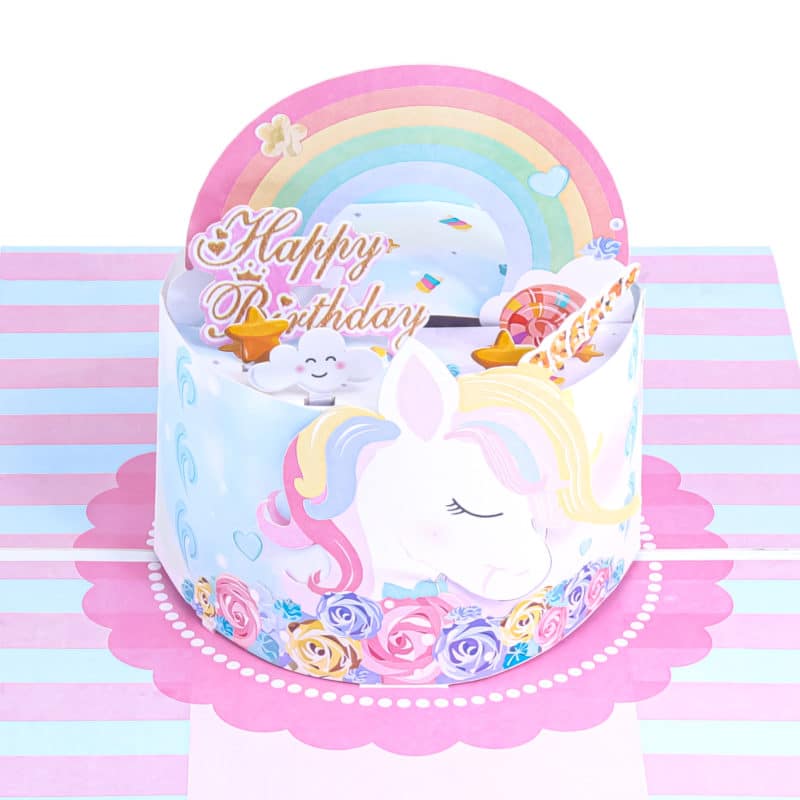 Unicorn Birthday Cake Pop Up card has a sparkling white cover featuring an adorable unicorn with brightly colored party favors and decorations. The image reveals just enough of the surprise inside. Upon opening, you will find a stunning three-dimensional sculpture of a magical unicorn birthday cake with familiar birthday patterns such as rainbow, candy, stars and "Happy birthday" message being decorated on top of it. We always leave the card blank so that you can personalize your own words.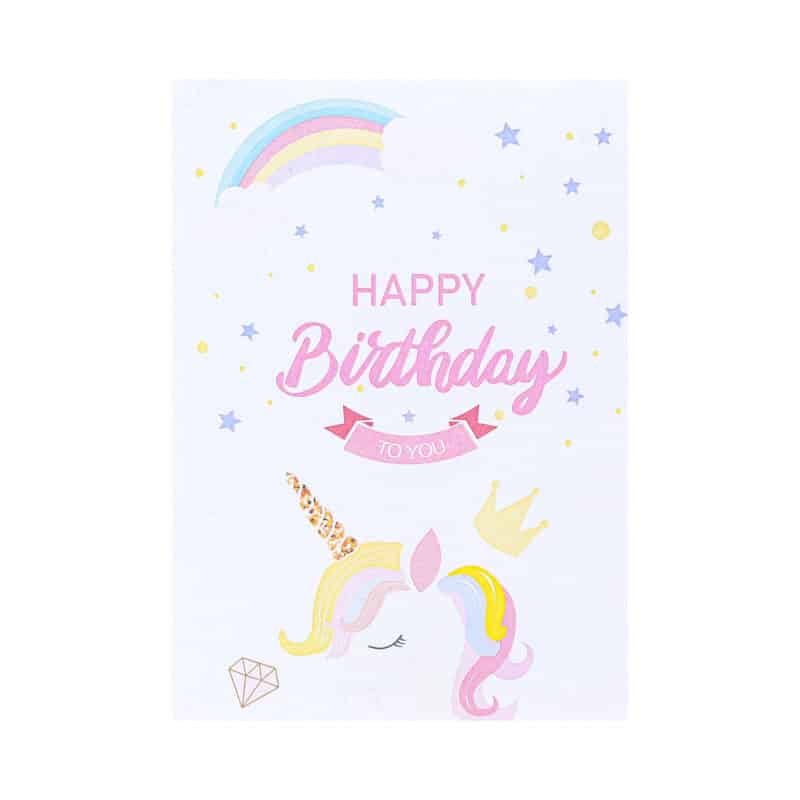 Unicorns are amazing creatures that have enthralled people for centuries. While unicorns are usually described as symbols of freedom, magic, purity, innocence and healing throughout history, they also represent positivity, joy, hope, and pride in the modern world. Therefore, they are one of the few creatures that are almost always given in any positive associations, especially in someone's birthday party. Not to mention, the unicorn will give you blessings to be successful in whatever you choose to pursue. CharmPop got inspired by this to create this adorable birthday pop up card. Our craftsmen have carefully designed layers and layers of the pop-up to make the sculptures look so vibrant and bring great excitement to receivers. We hope with this simple card, you will perfectly surprise any recipients.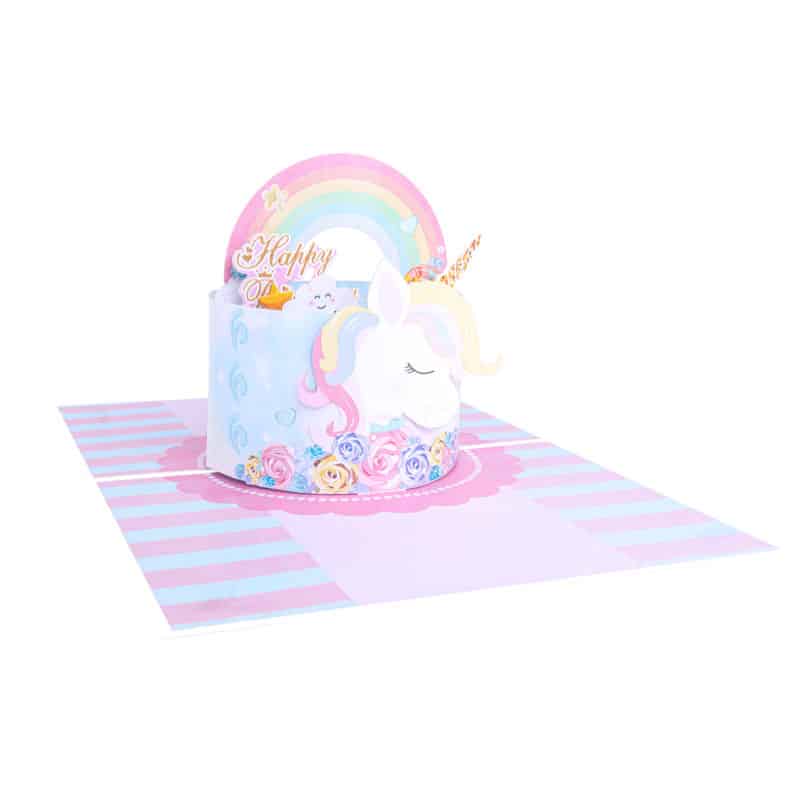 This Unicorn Birthday Cake Pop Up Card is undoubtedly an essential present for any upcoming birthday parties you're attending. Give this adorable handmade pop up card to your lovely kids or someone who simply believes in magic, they will absolutely appreciate it and fall for this cute pop up card.