Love Heart Pop Up Card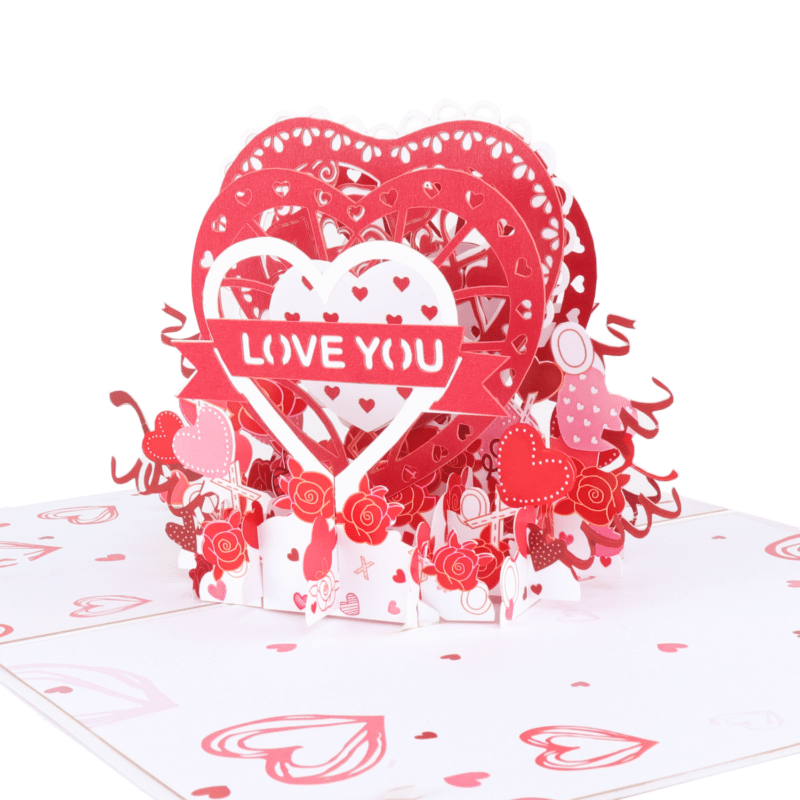 Love Heart Pop Up Card has a glitter white cover that features a pink heart with heartfelt messages for Valentine's Day. The pattern hints just a little at the sweet surprise inside. Open the card, you will find gorgeous surprise hearts pop-up and the message: "Love you". Our craftsmen have carefully designed layers and layers of the pop-up to make the sculptures look so vibrant and bring great excitement to recipients.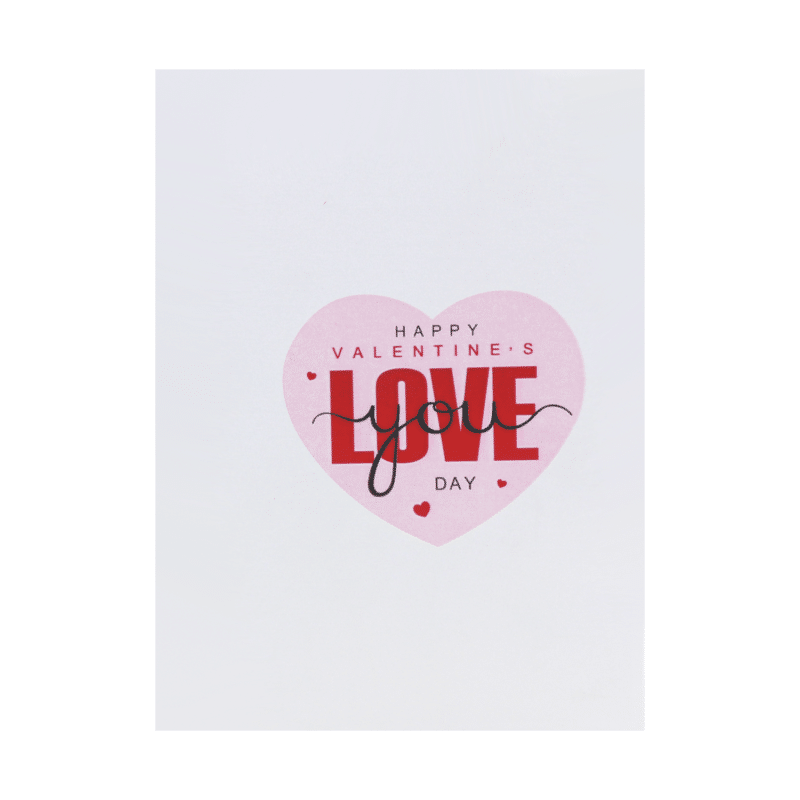 We always leave the 3d pop up greeting card blank so that you can personalize your own words.
Valentine's Day is a holiday when lovers express their affection with greetings and gifts. There are thousands of ways to surprise your lover on Valentine's Day or your anniversary. One of the must have is a stunning card and a few true sweet words. CharmPop got your back in this with our beautiful Love Heart Pop Up Card. This is an unforgettable love gift for any couple. Wrap together some loving messages and deliver it to your loved ones.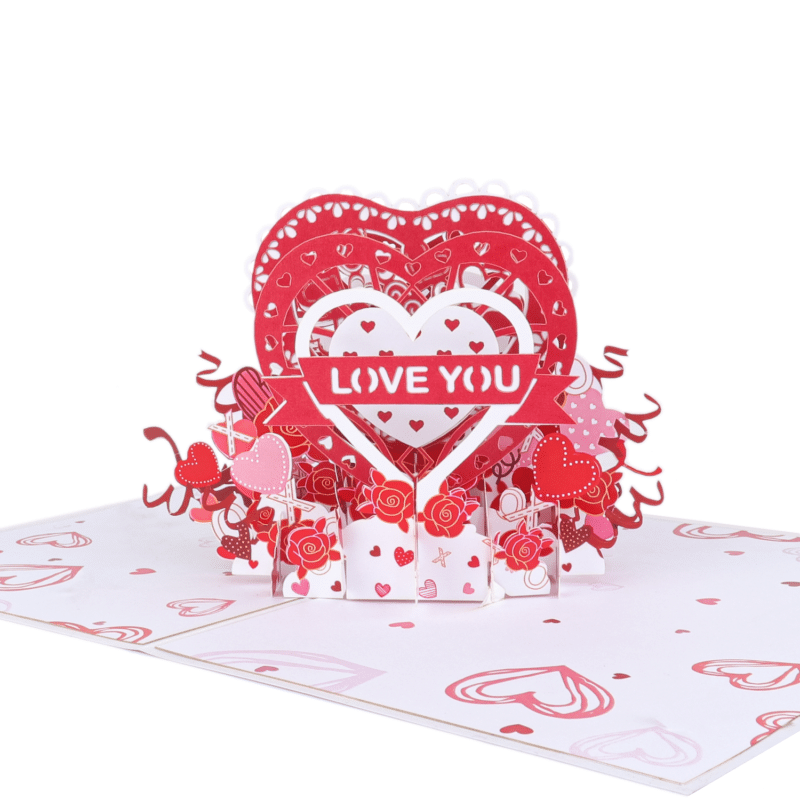 Give this handmade pop up card to your spouse, friend, or child and they will absolutely appreciate this heartwarming pop up card. You can also use this pop up Valentine's card to spice up your Valentine's Day celebration. The card could also be turned into a wedding card, or a simple love card, or a wedding invitation…all up to your choice!