Mixed Flowers Bouquet Pop Up Card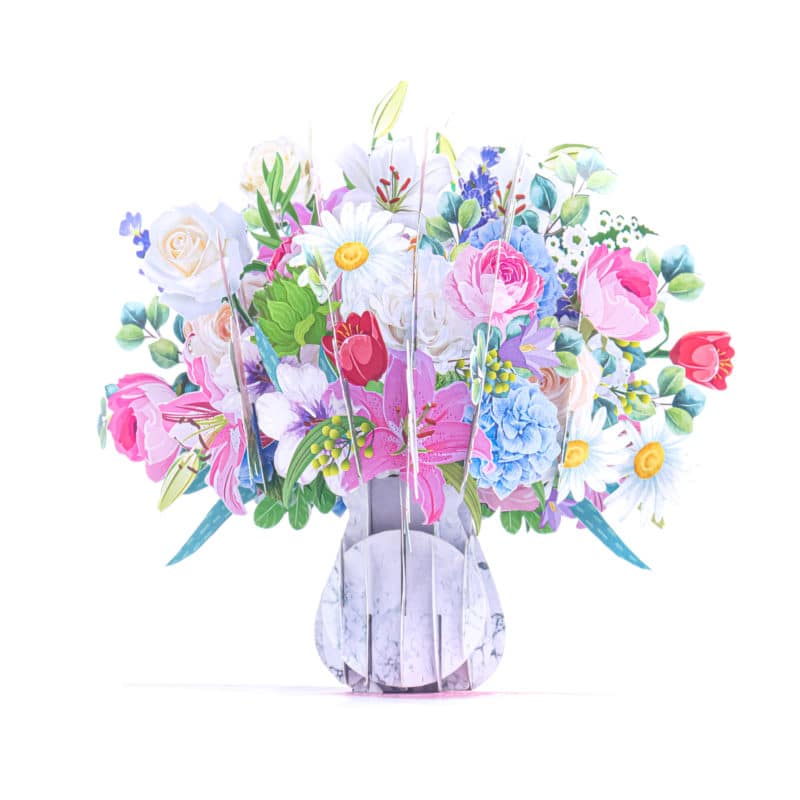 Mixed Flowers Bouquet pop up card has a pink cover that features a beautiful flower basket. The image reveals just enough of the surprise inside. Open the card and you will find a stunning three-dimensional sculpture of a bouquet full of different colorful flowers.We always leave the card blank so that you can personalize your own words.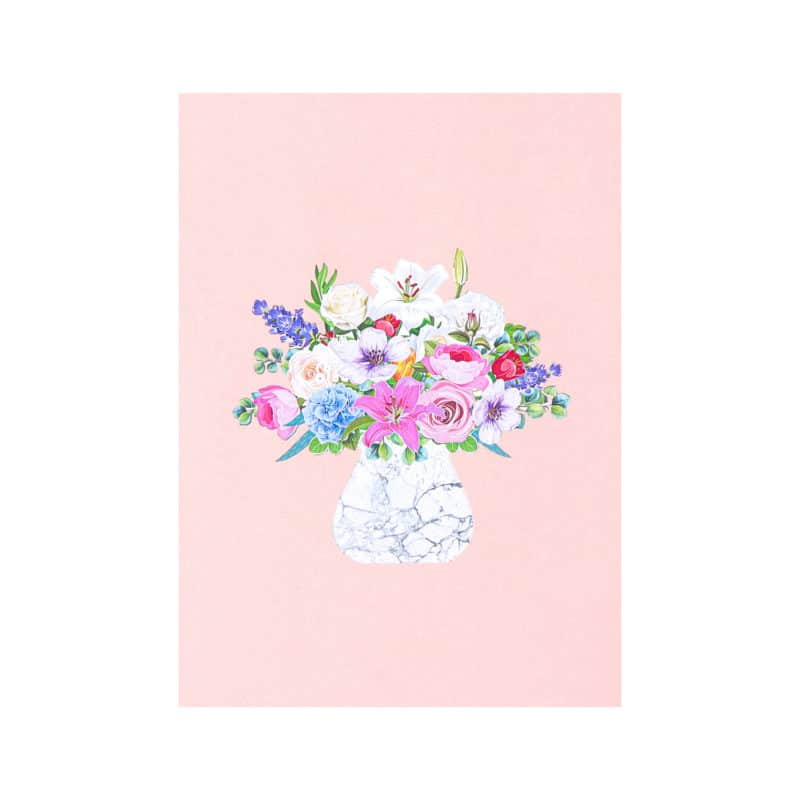 Every woman on the earth deserves to be cheerful by flowers which have always acted as mood changer and the best stimulant for women since ages. For this reason, this flower pop up card will bring about a twist to your usual sweet messages to your lover. This greeting card filled with adorable flower illustrations will also help you translate those lovable sentiments. Sending across your sweetest gestures are just about possible with this one. Moreover, our craftsmen have carefully designed layers and layers of the pop-up to make the sculptures look so vibrant and bring great excitement to receivers. We hope with this simple card, you will perfectly surprise any recipients.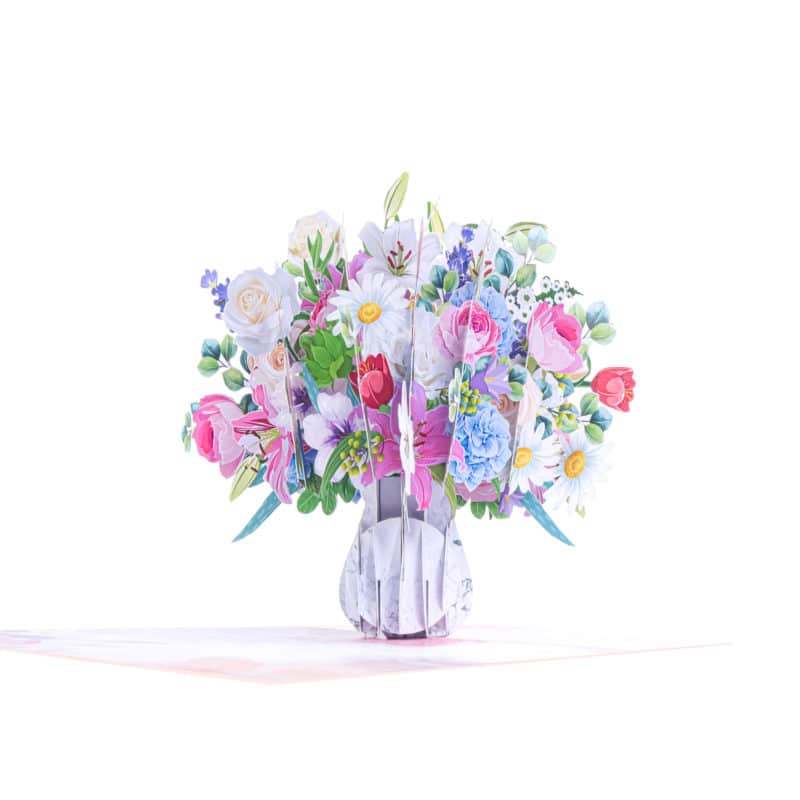 Mixed Flowers Bouquet Pop Up Card is perfect to express your love to your beloved women on Mother's Day or Anniversary. It can also be a great choice for Thank-you and Congratulations occasions.