Tulips bouquet pop up card has a light purple cover that features a beautiful bouquet of tulips flowers. The image reveals just enough of the surprise inside. Open the card and you will find a stunning three-dimensional sculpture of a colorful tulips bouquet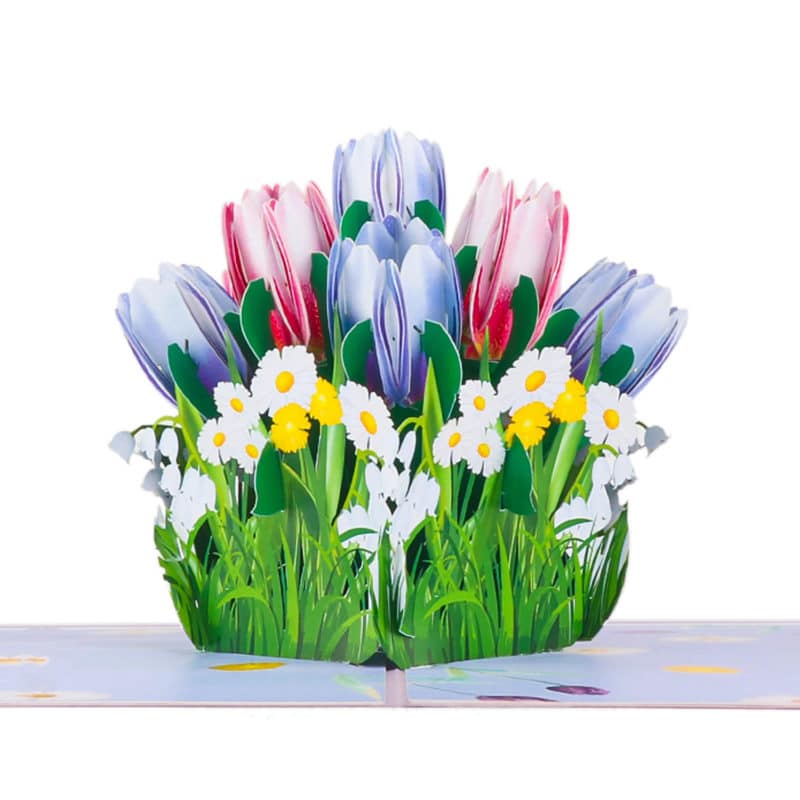 We always leave the card blank so that you can personalize your own words.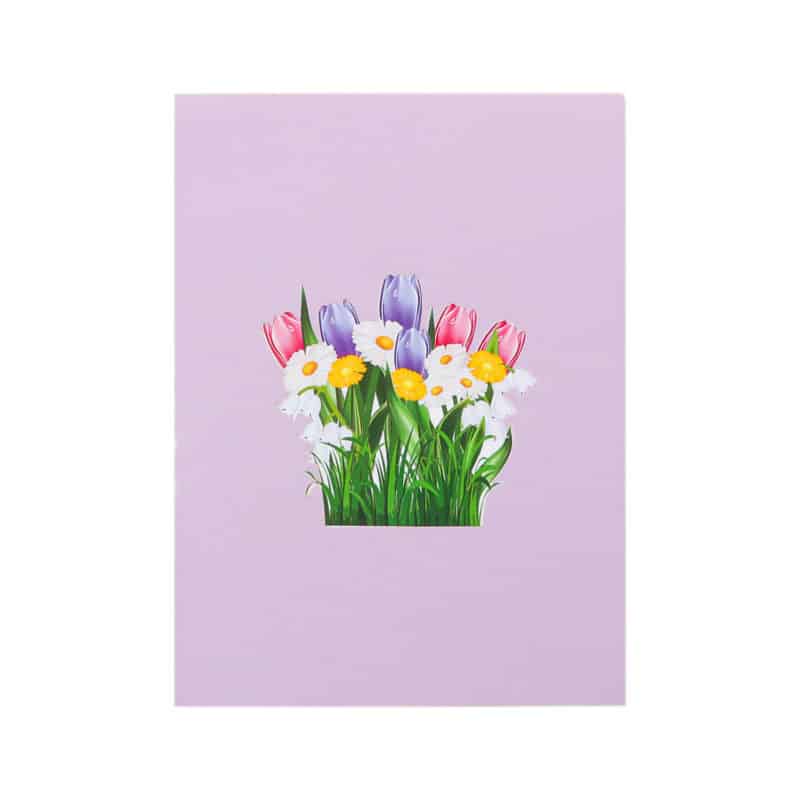 Flowers are a great way to express your feelings to someone as each flower will always have its own special meaning and bring about a twist to your usual sweet messages to your lover. This Tulips bouquet greeting card filled with adorable flower illustrations will help you translate those lovable sentiments. As tulips bloom at the beginning of spring, they also have a meaning of rebirth. Sending across your sweetest gestures are just about possible with this one!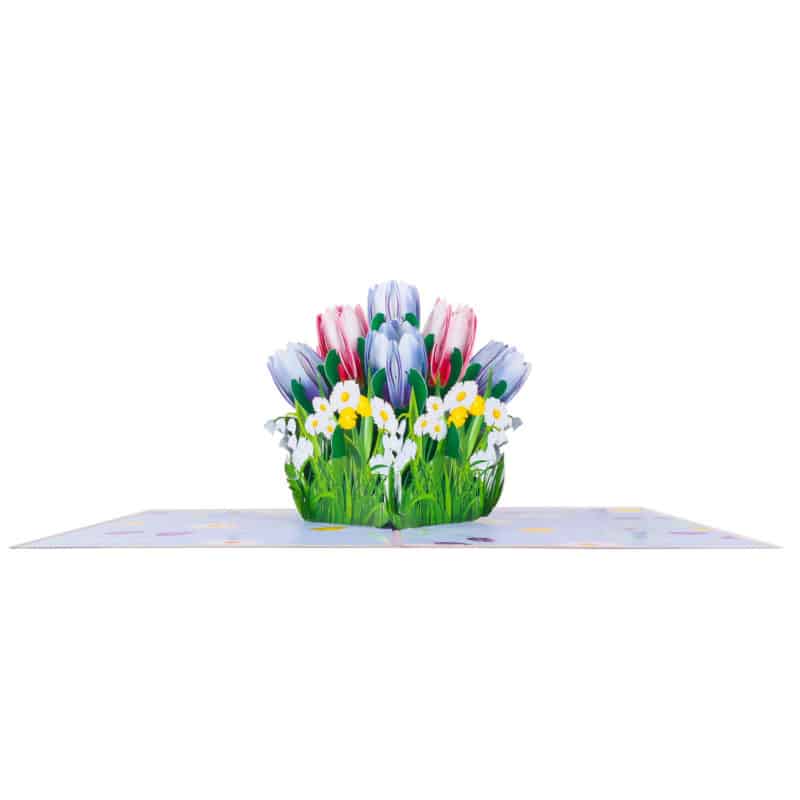 Tulips bouquet pop up card is perfect to express your love to your other half on Valentine's Day or Anniversary. It can also be a great choice for Thank-you and Congratulations occasions.