Butterflies Wild Flower Pop Up Card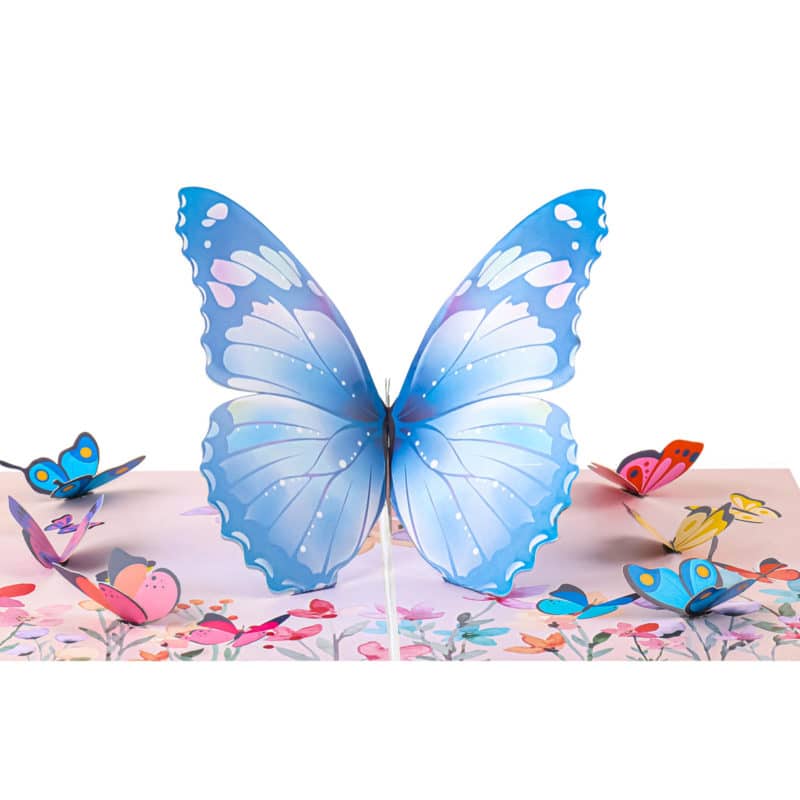 Butterflies Wild Flower Pop Up Card has a beautiful cover that features a swarm of colorful butterflies flying around beautiful flowers. The image reveals just enough of the surprise inside. Upon opening the card, you will be astonished by a giant 3D butterfly sitting in the center upon a cream-colored background that is patterned with vibrant flowers. We have embellished the card with a variety of smaller stunning 3D butterflies in various wings patterns and colors.It is definitely an impressive unique 3D pop up card for Birthday, Mother's Day or simply for when you think of someone you love.
We always leave the card blank so that you can personalize your own words.
Inspiration of Butterflies Wild Flower Pop Up Card
Butterflies are one of the most beautiful creatures that Earth has ever known. They have symbolized revival, hope and transformation in life. Despite their short life span, they always embrace meaningful messages, like reminding us to appreciate our life and enjoy it to the fullest.  With all that in mind, we came up with this design idea of butterflies with the hope to bring joy and happiness to anyone receiving it. Our craftsmen have carefully designed layers and layers of the pop-up to make the sculptures look so vibrant and bring great excitement to receivers.
Occasions for Butterflies Wild Flower Pop Up Card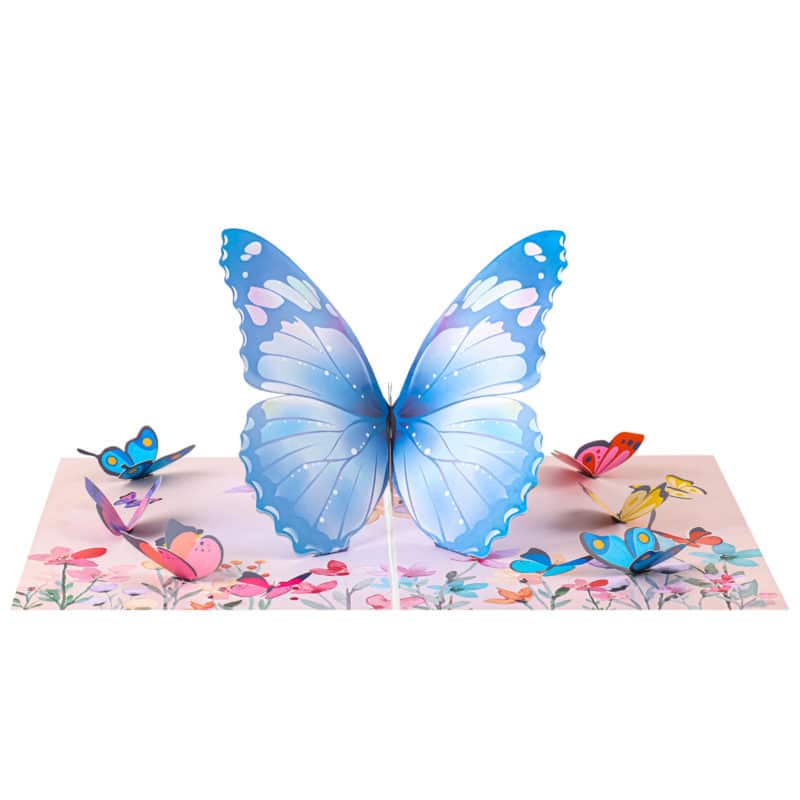 Beautiful Butterflies Wild Flower Pop up Card embodies the feelings of spring and summer, the beauty and the outdoors. It serves as the perfect gift for any occasions worth celebrating. You can give as a gift for your Birthday's mom, your Birthday's wife, Mother's day, your child's birthday or for anyone who loves the beauty of the wild on their birthday. Send the Butterfly Wild Flower Pop Up Card to your special ones to brighten their day.