Birthday Plants Pop-up card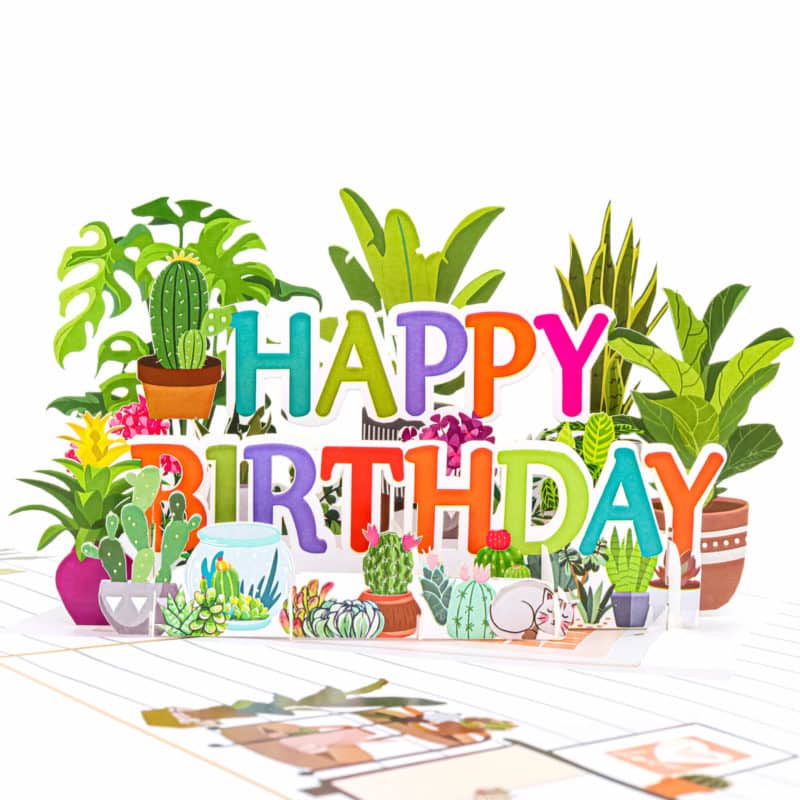 The Birthday Plants Pop Up Card has a glitter white cover with "Happy Birthday" message and plant illustration. Upon opening the card, you will find a colorful three-dimensional sculpture "Happy Birthday" that is surrounded by an array of succulents and other potted plants. With a special design and sweet sentiment, this is the perfect way to pass on your best wishes on your beloved one's birthday. This is also a wonderful birthday gift for any green or plants lovers
We always leave the card blank so that you can personalize your own words.
Inspiration of Birthday Plants Pop-up card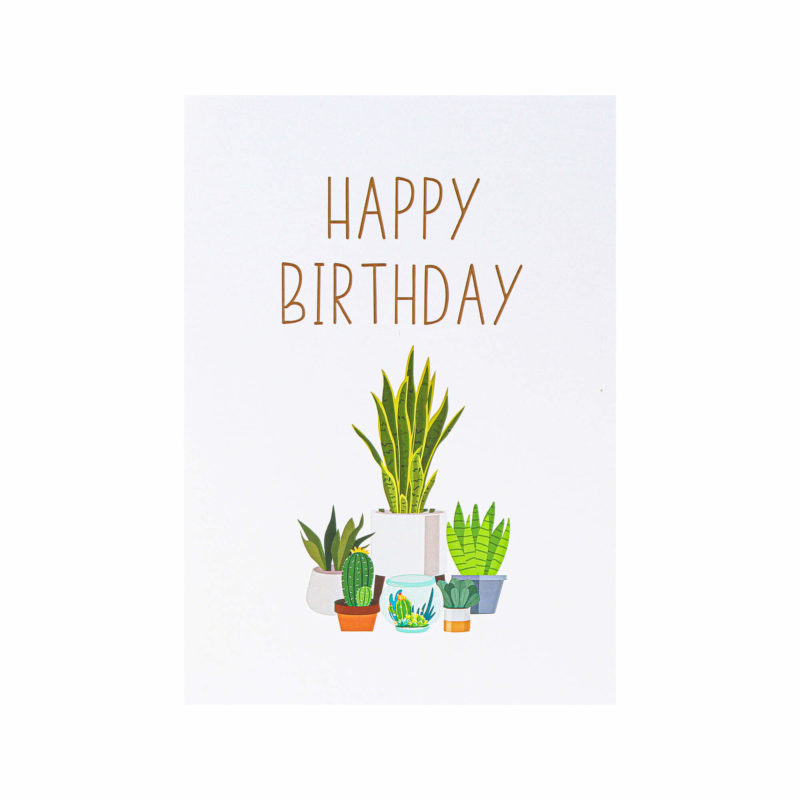 We, as the young generation, currently are witnessing the worst change in the environment and climate. Therefore, we are more knowledgeable and quickly adopt a green lifestyle. Plants are more than the sum of their leaves, stems, fronds, and roots. What plants give us is priceless, peace and tranquility in our homes, a calming reminder to slow down, an appreciation for the little things. If you try to find the best present for the plant lover in your life, of course the easiest and the most obvious gift idea is to buy them a plant. However, to give some extra-touch, go for a Birthday Plants Pop-up Card. Our craftsmen have carefully designed the layers and layers of the pop-up to make the sculptures look so vibrant and bring great excitement to the receivers.
Occasion for Birthday Plants Pop-up Card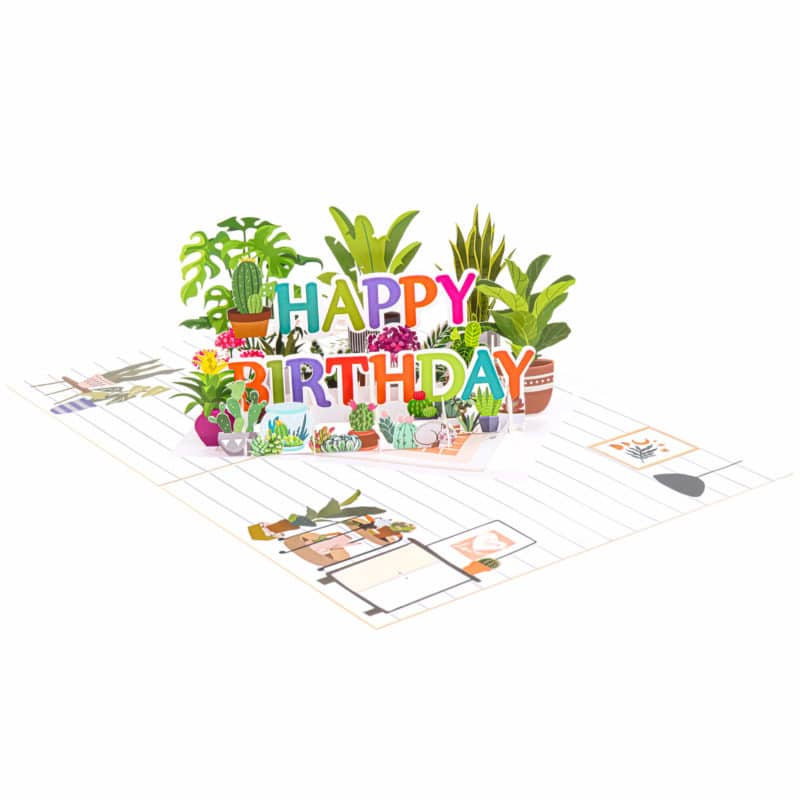 Whether you're shopping for a plant-parent or any green lover, the Birthday Plants Pop Up Card is a timeless winner. Give this handmade pop-up card to your loved ones and watch them get thrilled when opening the card.