Watering Can Sunflower Bouquet Pop Up Card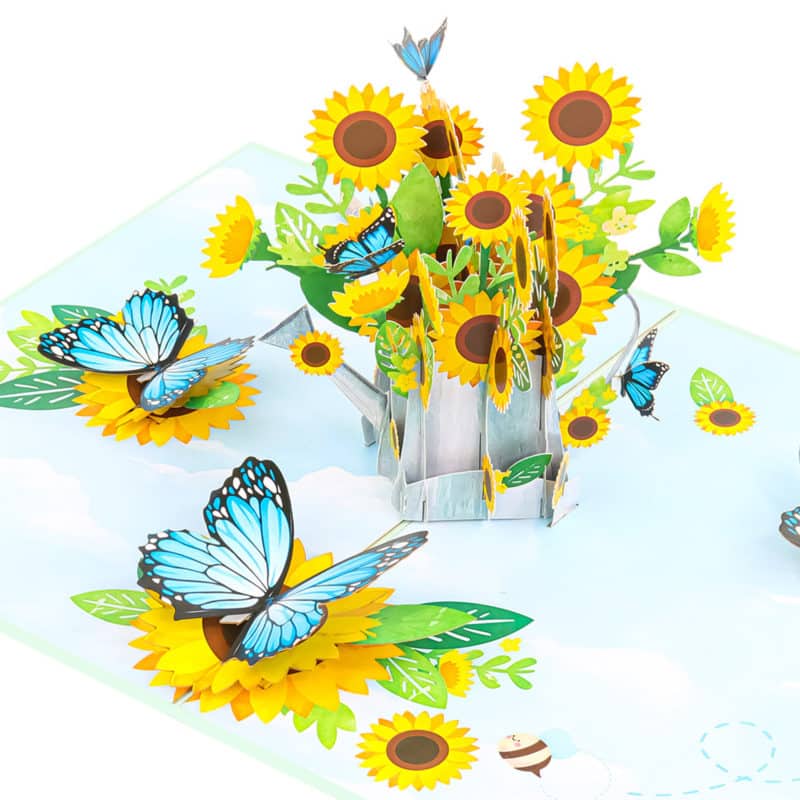 The Watering Can Sunflower Bouquet Pop Up Card has a glitter cyan blue cover that features a beautiful scene of two butterflies hovering on the top of a sunflower bouquet in a watering can. Once opening the card, you will find a beautiful three-dimensional sculpture of a watering can filled with sunflowers with adorable blue butterflies. We have also decorated the background with three small 3D butterflies and flowers
We always leave the card blank so that you can personalize your own words.
Inspiration of Watering Can Sunflower Bouquet Pop Up Card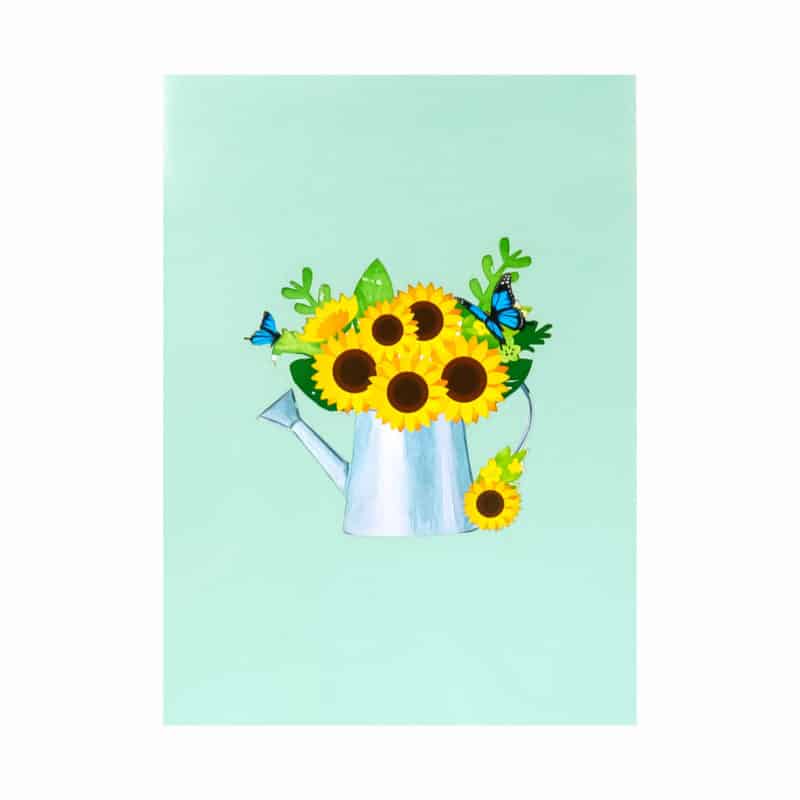 The meaning of sunflower is to be healthy, pursue bright and maintain a positive and optimistic attitude. Because it has the characteristics of light, before the flower disk is immature, its flower disk will always face the sun. This can represent those who strive to make progress and pursue the bright, and it can also represent those who are always optimistic, have been working towards their goals, and will never be discouraged. Sunflowers are also known for being happy flowers, making them an ideal gift as a means of adding some extra joy to someone's day. Besides, butterflies symbolize spiritual rebirth, transformation, hope and life. The short life span of butterflies reminds us that life is short so as to live life to the fullest and enjoy each day. Taking this as an inspiration, we put all our effort into making this design as one of the most perfect gifts that you can give and share each joyful moment to any loved one in your life. Our craftsmen have carefully designed the layers and layers of the pop-up to make the sculptures look so vibrant and bring great excitement to the receivers.
Occasion for Watering Can Sunflower Bouquet Pop Up Card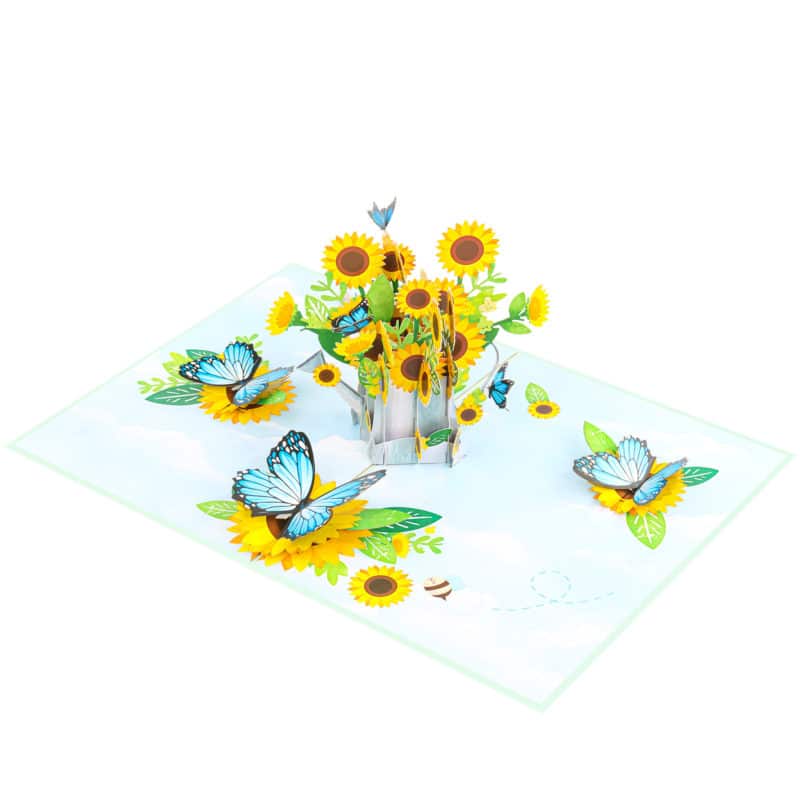 This pop-up card is a wonderful "just because" gift and created for celebrating spring, summer, birthday or Mother's Day. It also can be gifted to your children, friends, family members, or anyone who enjoys summer, spring and the beauty of nature. Show you mother and grandma how much you care, send a card to your sister to let them know that they are always on your mind. This may be used as a sympathy card, lightening their time of grift or just a get-well present for someone in recovery. Go ahead, write a note from the bottom of your heart and make precious memories together