Christmas Jar Pop Up Card
Christmas Jar Pop Up Card's cover features an Illustration of a wintery Christmas scene at night.The image reveals just enough of the surprise inside. Once opening the card, you will be astonished by a laser-cut jar popping up right from the center upon a snowy winter night background. Inside the jar depicts a little adorable village with twinkle lights, reindeer and of course a lovable snowman in Xmas vibe scarf.  The jar is also embellished with twine and a label reading "Merry Christmas" in red.
We always leave the card black so that you can personalize your own word.
Inspiration of Christmas Jar Pop Up Card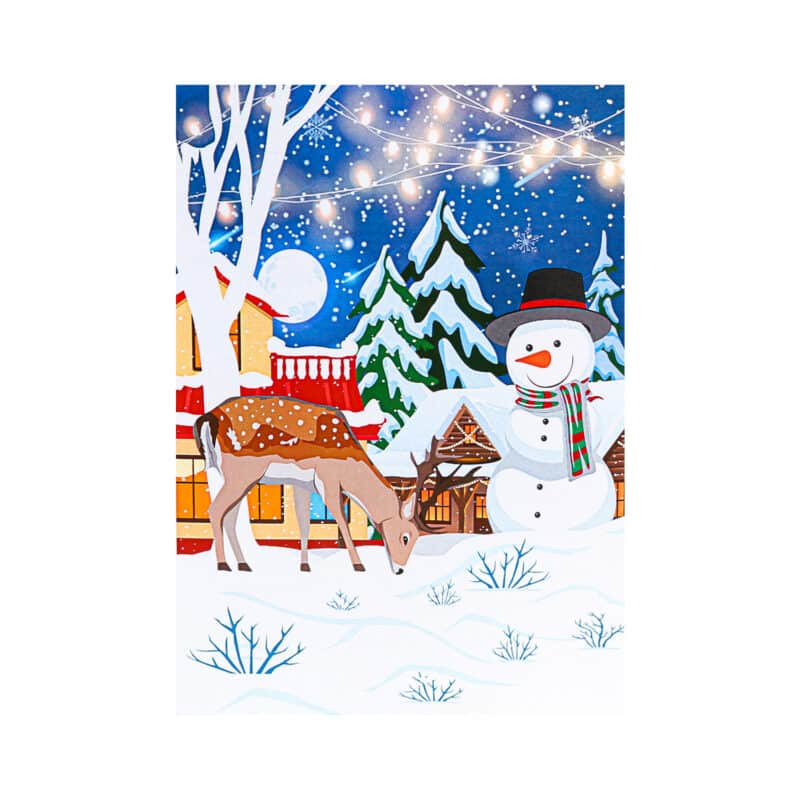 Christmas is not so much about opening presents, as opening our hearts. Sometimes, a unique small Christmas Pop-up Card with a thoughtful message inside will make gift-giving more memorable than those fancy goodies. Taking this as an inspiration, we came up with this design to capture the festive season for Xmas lovers . Our craftsmen have carefully designed the layers and layers of the pop-up to make the sculptures look so vibrant and bring great excitement to the receivers.
Occasions for Christmas Jar Pop Up Card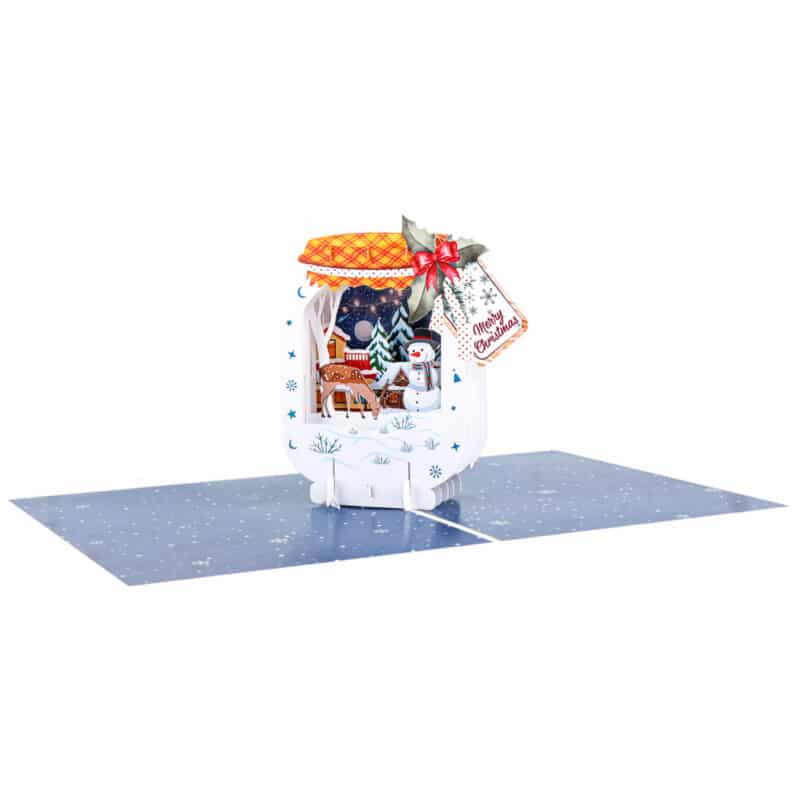 A magical time of year is coming again. Let's spread joy and hapiness. Whether you're shopping for an adult who has already had everything or hunting for a gift that'll impress the children in your life, this card will be a sweet pick. If you're looking for a gift for your friends and special ones, this 3D Christmas greeting card is sure to bring a warm and fuzzy feeling. Take time to write down your feelings. Make it personalized and let your loved ones know that you're always thinking of them.