Wildflower Butterflies Pop Up Card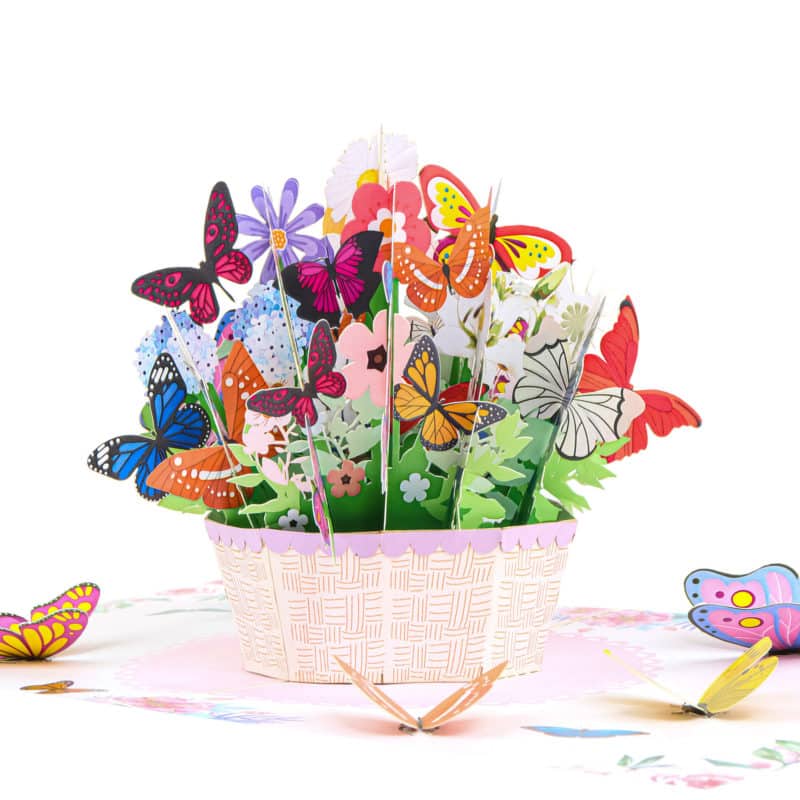 The Wildflowers Butterflies Pop Up Card has a sparkling white cover that features a basket of vibrant wildflowers and a flock of colorful butterflies flying around. Upon opening the card, you will feel surprised by a gorgeous three-dimensional white basket of wildflowers and adorable butterflies. We have also embellished the background with floral patterns and a variety of smaller 3D butterflies in various colors. It is absolutely an impressive present for Birthday, Mother's Day or simply for when you think of someone you love.
We always leave the card blank so that you can personalize your own words.
Inspiration of Wildflower Butterflies Pop Up Card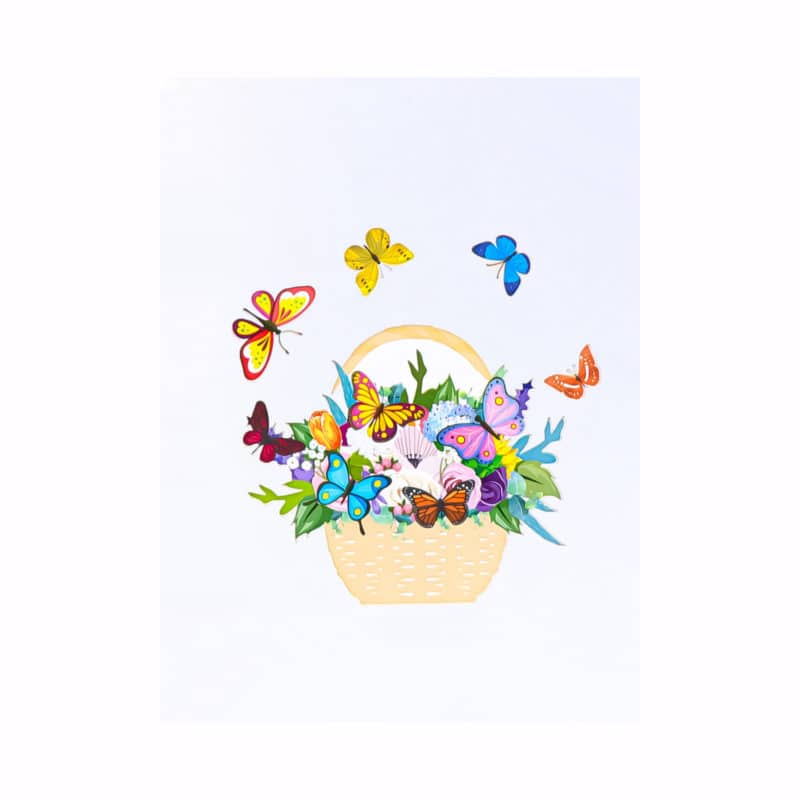 Flowers are believed to speak the language of true love, purity and positivity while butterflies symbolize revival, hope and transformation in life. Flower giving is a way to express our deepest emotion in such an elegant manner. However, it's been ages since we gave fresh cut flowers as a gift. What about a beautiful flower basket pop-up card with a hidden personalized message inside? Taking this as an inspiration, we came up with this stunning design as a perfect way to show your beloved one how much you care for them
Occasion for Wildflower Butterflies Pop Up Card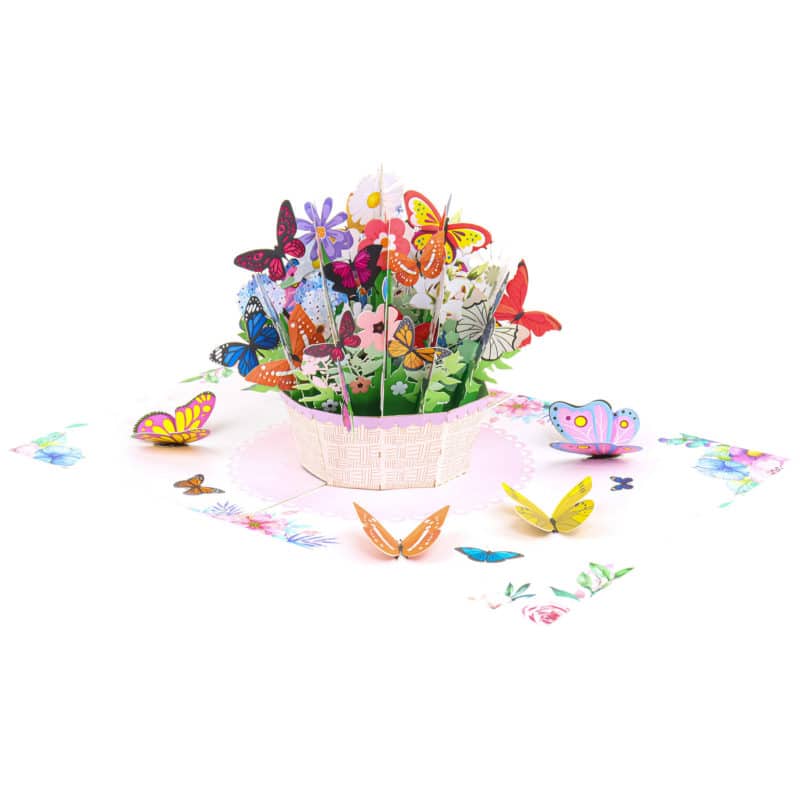 It is a great gift for the flower lover or gardener in your life. You can use it to celebrate a birthday, anniversary, or any special day of the ones you're thinking of. You also can consider giving it as a gift to your Mom on Mother's Day. For someone who experiences the time of grief, this pop-up card will serve as a little flame lighting up their gloomy day. Regardless of the occasion, this long-lasting card is sure to bring a smile to any face. Remember to add some notes to let them know how much you care