Happy Holidays Globe Pop Up Card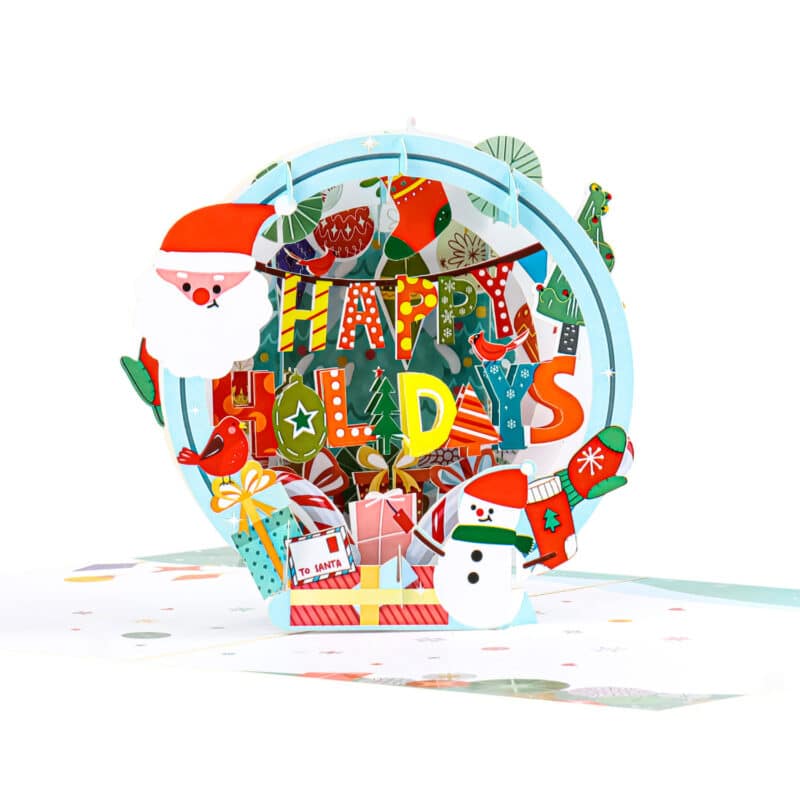 This adorable pop-up card features the message 'Happy Holidays' in jaunty, multicolored lettering on the glitter cover. On the inside of Happy Holidays Globe Pop Up Card, a vibrant 3D Christmas globe pops up right from the center, featuring traditional signs of the Xmas of the season: cute Santa Claus, adorable snowman, candy canes, lovely stocking. The 3D sculpture of the words "Happy Holidays" patterned with seamless Christmas print rises from the inside of the globe. The background is also decorated with a pattern of snowflakes and other Xmas decor items.
We always leave the card blank so that you can personalize your own word.
Inspiration of Christmas Globe Pop Up Card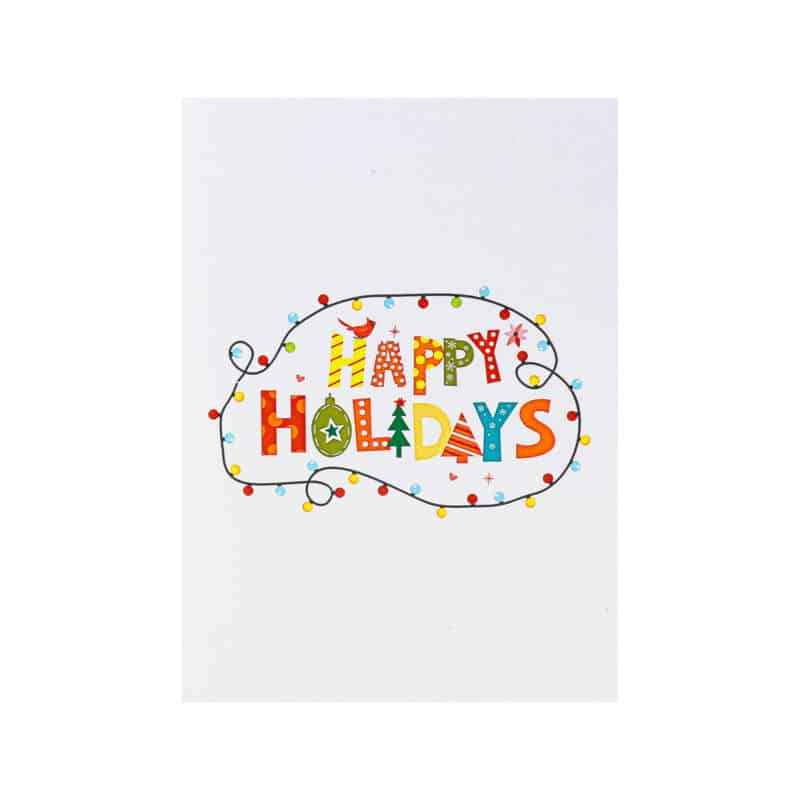 A magical time of year is coming again. Out of many Christmas decorations, a beautiful Christmas globe is most preferred by many. We all enjoy shaking the ball and watching the flakes fall down slowly through the water, only to imagine living in the world inside the globe. Take it as inspiration, we come up with this design but more Christmas icons added to capture the whole vibe of the holiday season. Our craftsmen have carefully designed the layers and layers of the pop-up to make the sculptures look so vibrant and bring great excitement to the receivers.
Occasions for Happy Holidays Globe Pop Up Card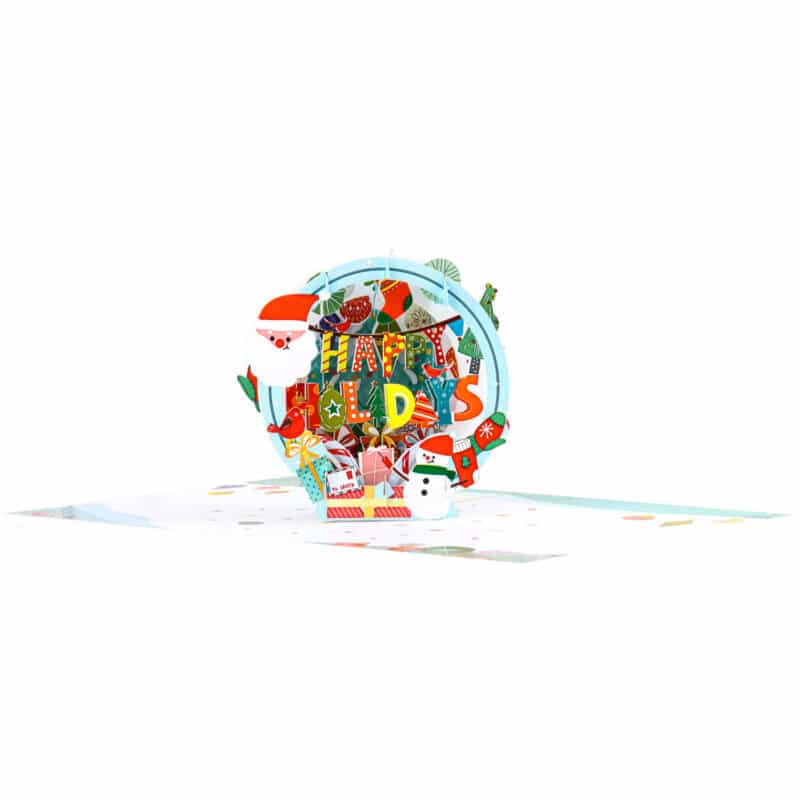 This card says "Happy Holidays" like no Christmas card. It's fun and bright, making it a perfect gift for anyone no matter the age. If you're looking for a gift that brings "wow" to your favorite person on this up-coming special day, our Pop-up Card will be a great treat.