Christmas Gnome Pop Up Card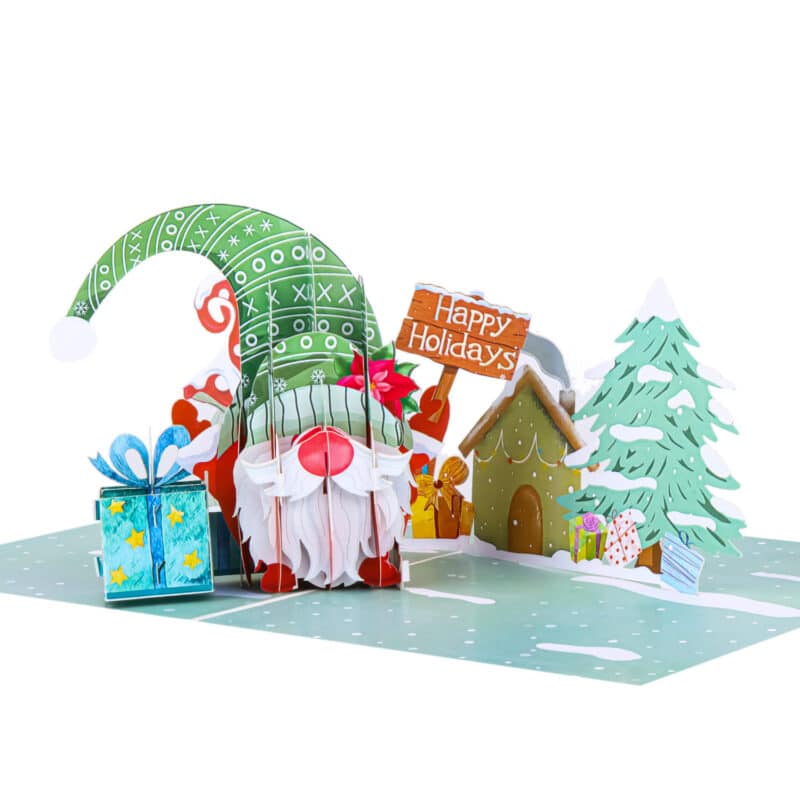 Christmas Gnome Pop Up Card has a sparkling pastel mint green cover that features an adorable Gnome in a snowy world, surrounded by many colorful Christmas ornaments with "Happy Holidays" message. Upon opening the card, you will feel astonished by a small 3D Gnome with a bushy white beard and red nose, wearing a long green sweater hat. Beside him, there is a tiny blue gift box, decorated with yellow stars. We have also embellished the 3D card with small houses dusted with snow, colorful gift boxes and a Christmas tree.
We always leave the card blank so that you can personalize your own words.
Inspiration of the Christmas Gnome Pop Up Card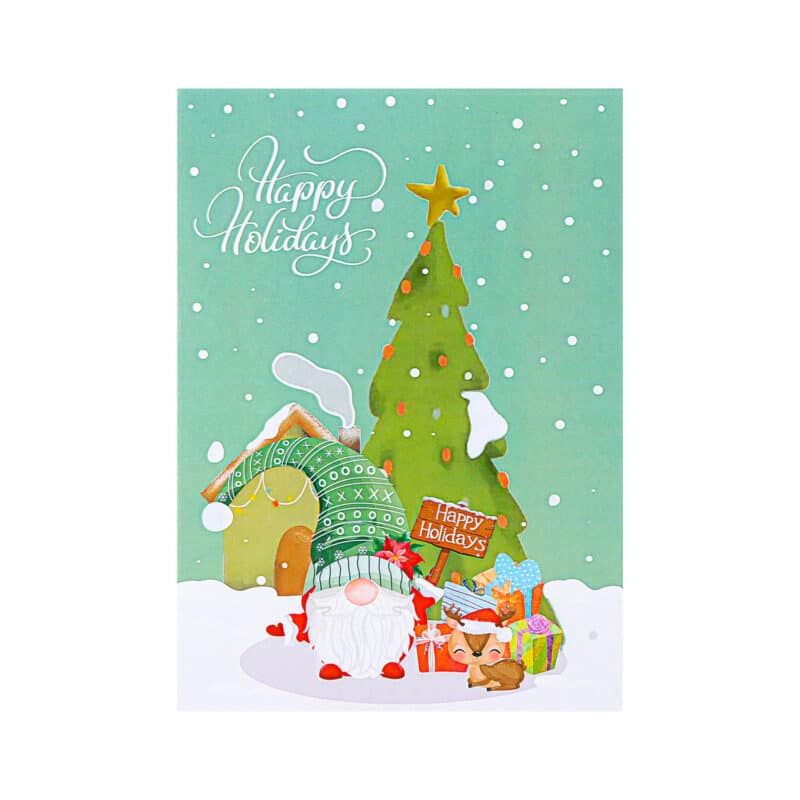 Gnomes are known as people of small stature with the belief that attractive good luck into our life and creates a perfect shield from negative energy and influences. Because of the magical powers in the Gnome, they will not only bring joy and laughter to all receivers, but also protect them from harm. We took these as main inspirations to create this gorgeous pop up card. Send out Christmas warm wishes to your friends, family and co-workers.
Moreover, our craftsmen have carefully designed layers and layers of the pop-up to form a perfect and lively sculpture.
Occasions for the Christmas Gnome Pop Up Card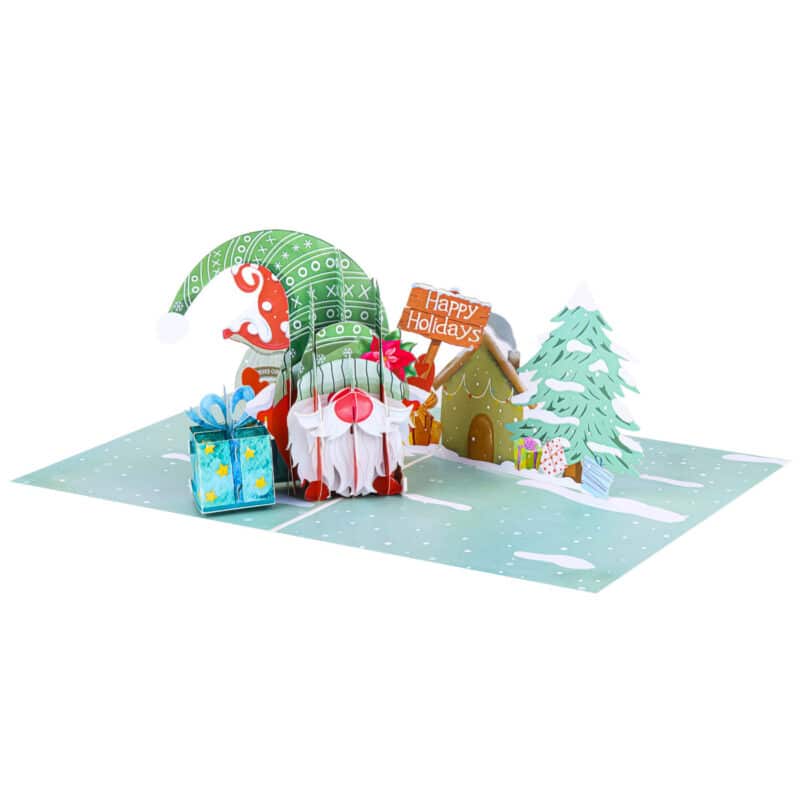 This Pop Up Card is a perfect Christmas gift this year for anyone throughout the most expected holiday season in the year. Send this stunning pop up card design with your heartfelt messages to your beloved ones on Christmas Day and they will undoubtedly keep them forever.
One CharmPop Card comes with one envelope and one clear plastic bag.