Bunch of Peony Blossoms Pop-up cards
Bunch of Peony Blossoms Pop Up Card is meticulously designed, harmoniously combining the white of flowers and green of leaves, creating a feeling of freshness and lightness. A light vanilla glitter card, in the middle is a bunch of white peonies and 2 small cards "Happy", "Birthday". When the card is opened, a lovely bouquet of peony flowers will appear in front of the eyes, bringing love, luck and prosperity to the recipient. We also leave spaces on the card so you can add a message.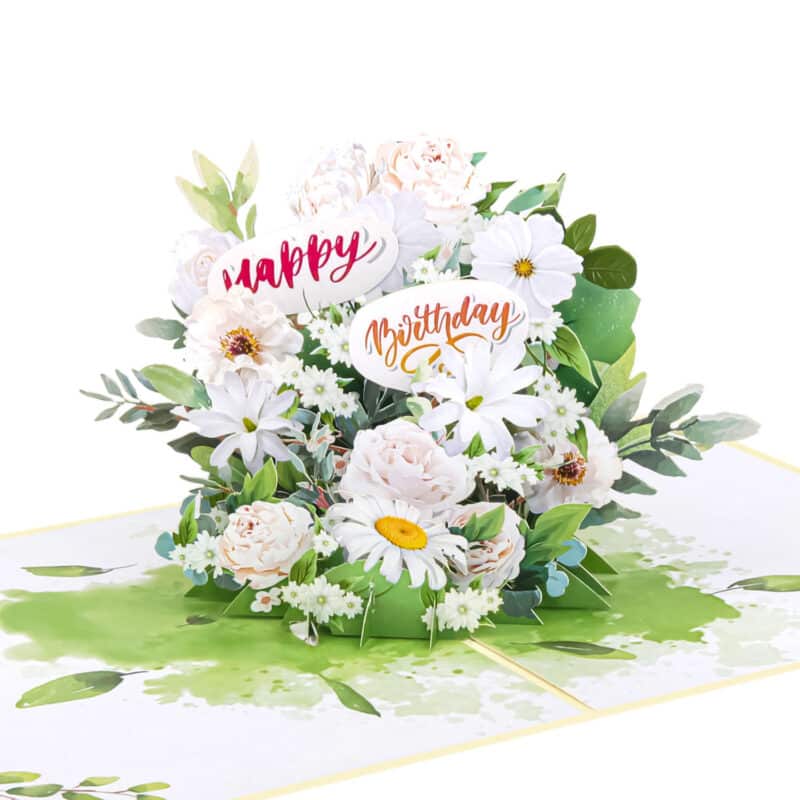 Inspiration of Peony Blossoms Pop Up Card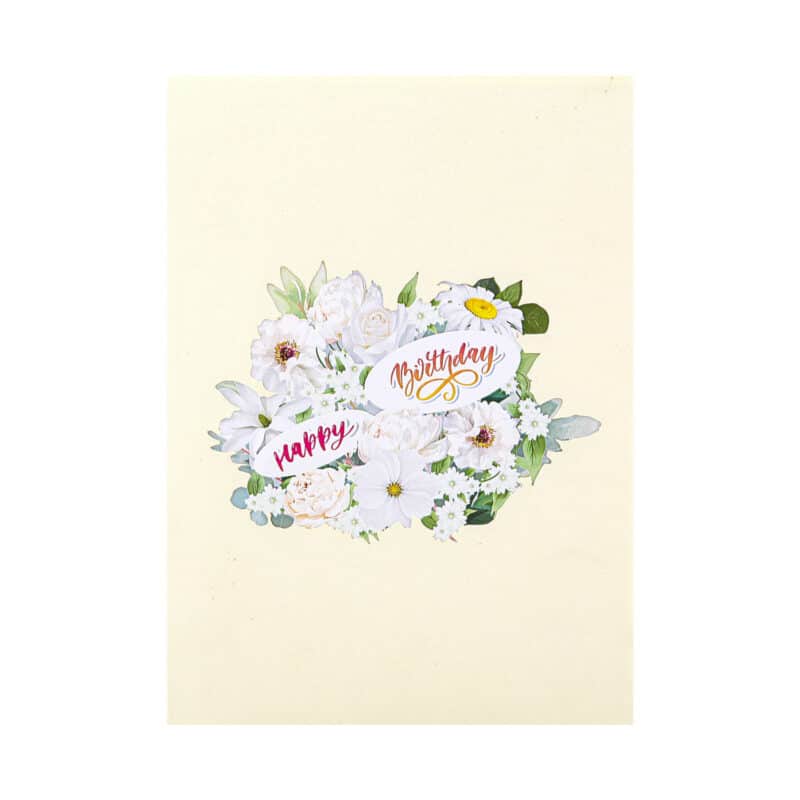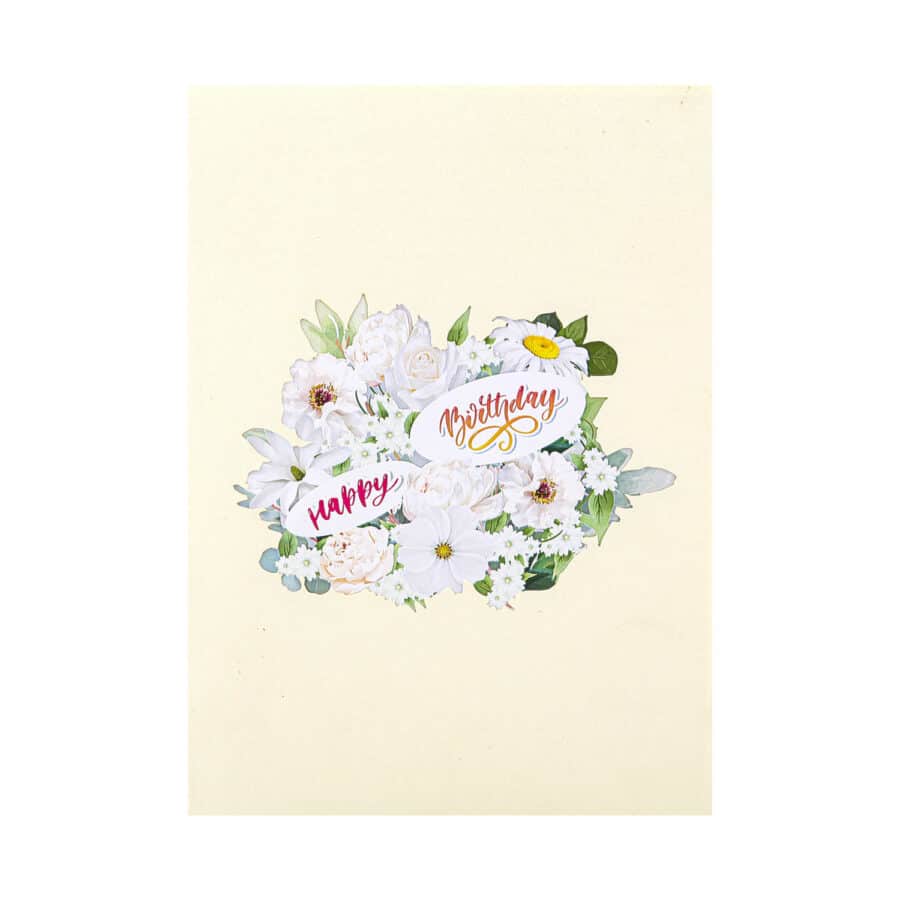 Peony Blossoms Pop Up Card was created as a tribute to the shyness symbolized by pure white peony blooms.Timeless, subtly elegant, and undoubtedly sophisticated, the white peony evokes a reserved sort of appeal. That's why we designed a whole bunch of white peonies in full bloom on the pop up card.
Surprisingly, the white peony is also associated with sentiments of guilt and shyness. Giving a white peony card is one method to express regret for any wrongdoing you may have caused and to seek forgiveness while also showing that you genuinely recognize your mistake. This is a heartfelt apology that is well-considered, truly meaningful, and sincere.
Occasions for Bunch Peony Blossoms Pop Up Card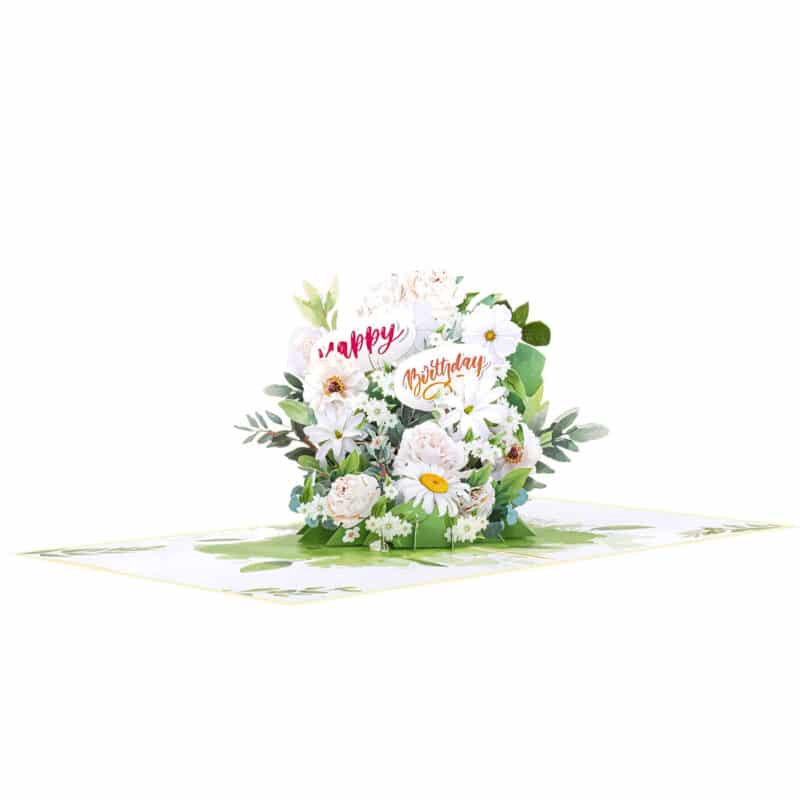 Charmpop suggests some occasions for you to give Peony Blossoms Pop Up Card: Peonies represent romance, happiness and good luck, so they can be used for many anniversaries such as weddings, friendship, important first dates, the birth of a baby. Visit our Instagram to get more pretty cards.