Nothing says "party" like a birthday pinata. Load the candy, hang the pinata, let them break it open, and watch the mad scramble ensue. Because they get everyone involved in the birthday fun, pinatas are party activities without peer — timeless, affordable, and barrels of laughs, even for tired and jaded adults. Below are few Pinata fun facts that we have collected!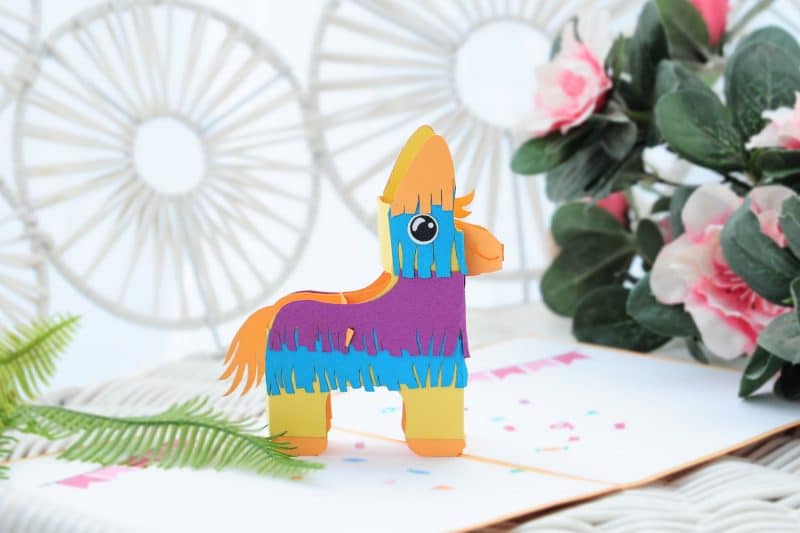 1. While now famous for being a part of Hispanic culture, piñatas may have actually originated in China. Marco Polo, during his epic odyssey throughout Asia, witnessed many Chinese creating figures of cows, buffaloes, and oxen out of colored paper. They were used during the Chinese New Year, during which they would break them apart with sticks (spilling out seeds rather than candy), and then burn the remnants and gather the resulting ashes for good luck.
2. At least partly due to Marco Polo and other explorers and traders, the piñata was brought to Europe. Eventually, after becoming a tradition within Spain, missionaries from the country that journeyed to the New World would utilize piñatas in an attempt to attract indigenous peoples to religious ceremonies and try to convert them to Christianity.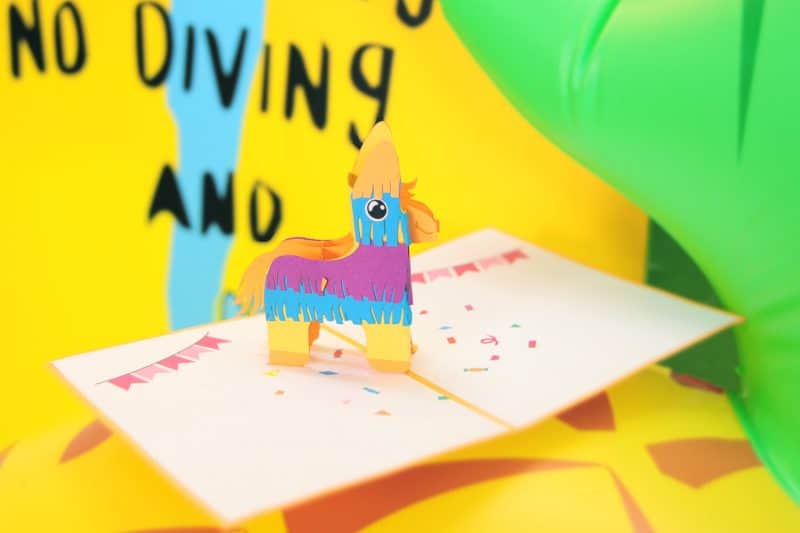 3. In Mexico, piñatas have often been used as political commentary. Oftentimes, when a political figure or candidate is unpopular, their likeness is made into piñata form and they are thus beaten with sticks by those opposed to them.
4. While piñatas in the United States are usually filled with candy, those in Mexico more often than not contain fruit (along with said candy). These often include oranges and guavas.
5. In Mexico, the tradition of the piñata is often associated with Christmas, and they often enjoy the most sales during the holiday season.
Don't forget to check out our new release Pinata pop up card! Stock your shop up with this beautiful and fun pop up card design to keep your customers coming back!
Pinata 3D card has an orange cover with a pinata pattern. The image reveals just enough of the gorgeous surprise inside. Open the card and you will find a stunning three-dimensional sculpture of a colorful donkey pinata and candies pattern on the card. We always leave the card blank so that you can personalize your own words.
This one is one of the best selling products exclusively by CharmPop Cards.
Inspirations of Pinata pop up card:
No Mexican fiesta is complete without a piñata. Children's parties especially will invariably have time to break the piñata so the kids can enjoy this fun activity and once it's broken, collect the candy that falls out of it. This donkey pinata is our hope to make your kids' birthday this year perfect.
Occasions for Pinata pop up card:
Pinata pop up card is most suitable for children, or for anyone who loves the fun of the fiesta. Give this handmade pop-up card to your children, friends or family on their birthday to enjoy a trully mexican fiesta.
Quantity:
One CharmPop card comes with one envelope and one clear plastic bag.
Size: 5×7 ( inch)
Colors: custom color
Wholesales Price: contact
[kkstarratings]
Read More