CharmPop – as a pop up cards manufacturer – celebrates life's most sincere emotions and inspires its richest memories.
CharmPop, as a 3D pop up card manufacturer and pop up card supplier, are now proud to say that our dream has come true. Millions of pop up cards have reached and touched million of recipients. 3D pop-up handmade cards made by CharmPop with high-quality paper. Our pop up greeting cards is suitable for all occasions that spring to life with each memorable opening. These 3D handcrafted cards, domestically designed by naval engineers. We use cutting edge software, laser cut technology. and then hand-crafted by our skilled craftsmen in Hanoi. Vietnam became where kirigami has been called" The new art of Vietnamese youth".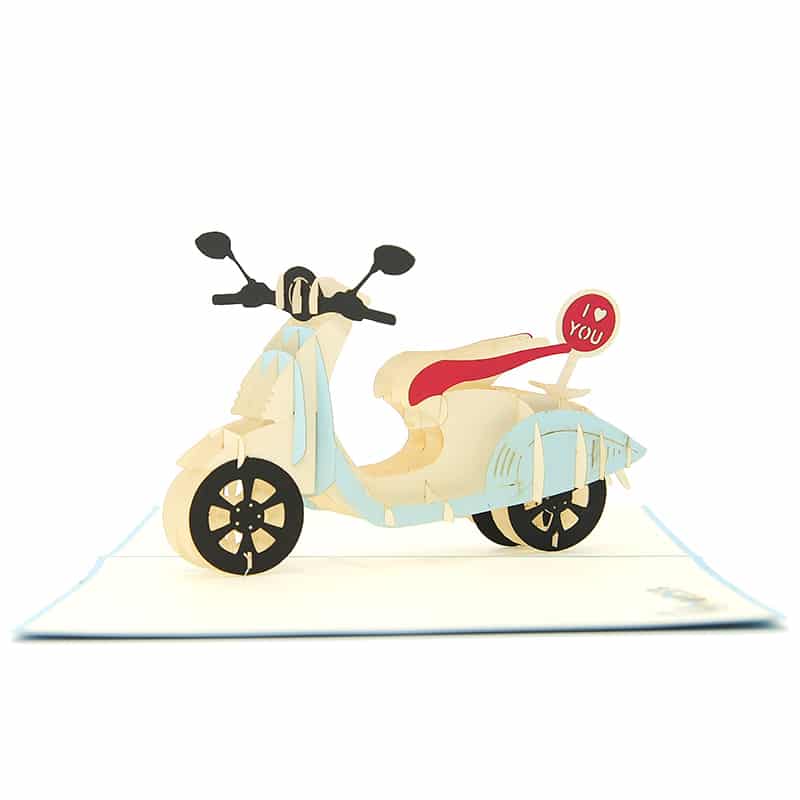 Each pop up card starts with a concept/idea in our office in Hanoi, which is sketched out and digitally uploaded. Our pop up card designers refine the concept and create a 3D model of the design. We send these designs to our owned workshop in Hanoi, Vietnam. There, we select the highest quality paper and cut each design as samples. After the samples are approved, the cards are then hand assembled with great care by our staffs in our main factory in Thanh Hoa, Vietnam.
We own a young passionate and talented team that always keeping up with the latest pop up card trends. From building an idea to turning it into a real product, our team members always accomplish their job beautifully, and with a surprising speed. An idea only takes us from 2-5 days to transform it into a complete stunning design, the fastest you can find in this field.
We always welcome custom designs. You have a cool idea and want to bring it to a pop up card? Contact us and we sure can help you with that, from changing the color, adding text or even making a brand new design of your own. We offer a great customizing service that will sure satisfy your needs.
As an experienced pop up card supplier, we guarantee to satisfy our customers with high-quality pop up card designs and responsible working attitude!