Thanksgiving is an annually celebrated holiday in the United States. On this day, we express our gratitude for safe journeys, victories, bounty harvests, etc… So what is better than expressing your love and thankfulness for your family, friends, clients, or colleagues with something unique and meaningful like Thanksgiving Pop-Up Cards?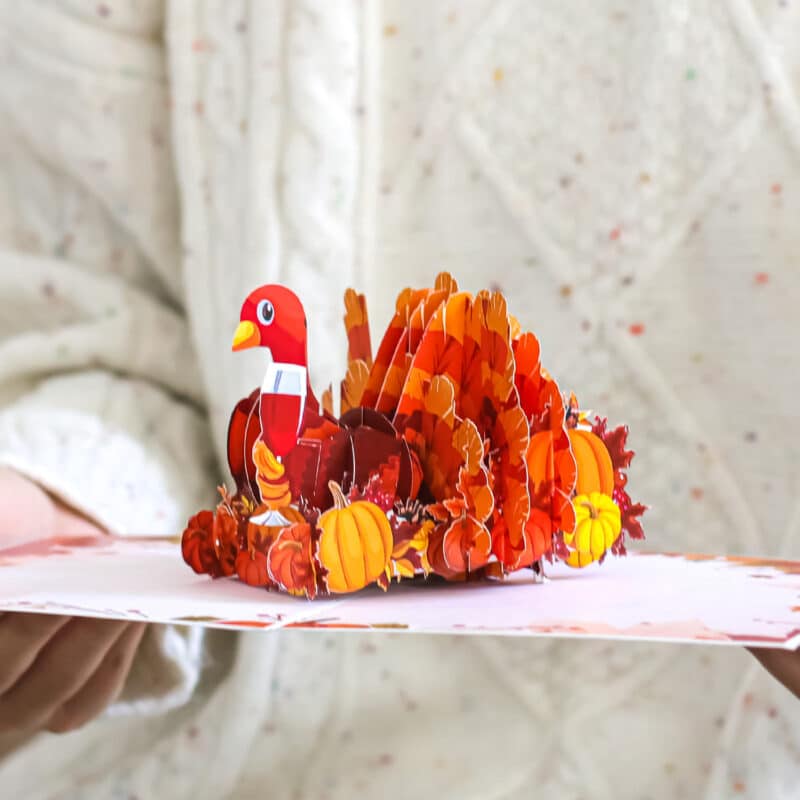 Some symbols of Thanksgiving
On Thanksgiving, these popular symbols will appear everywhere, from the Thanksgiving feast to decorations, cards, and so on.
Turkey:

When it comes to Thanksgiving celebration, it will be incomplete without turkey – the legendary symbol. People eat turkey because they believe that turkey used to be served on the first Thanksgiving. Turkey is a symbol of abundance and fertility and appears at almost all Thanksgiving feasts and decorations.

Cornucopia:

Also called "the horn of plenty", it is a horn-shaped container with the abundance of a harvest. Some people believe that the cornucopia was a goat's horn given to Zeus, according to ancient Greek mythology. The cornucopia symbolizes abundance, a productive, abundant harvest, and appreciation for them. 

Corn:

During Thanksgiving, we can see dried or colorful corn everywhere. Corn was a primary food of Native Americans. They taught pilgrims to grow corn to save them from starvation. Therefore, corn is a symbol of agriculture and a healthy harvest.

Pumpkin:

Like Turkey, people also believe that pumpkins were present during the first Thanksgiving feast. It represents the life-giving sun and man's power.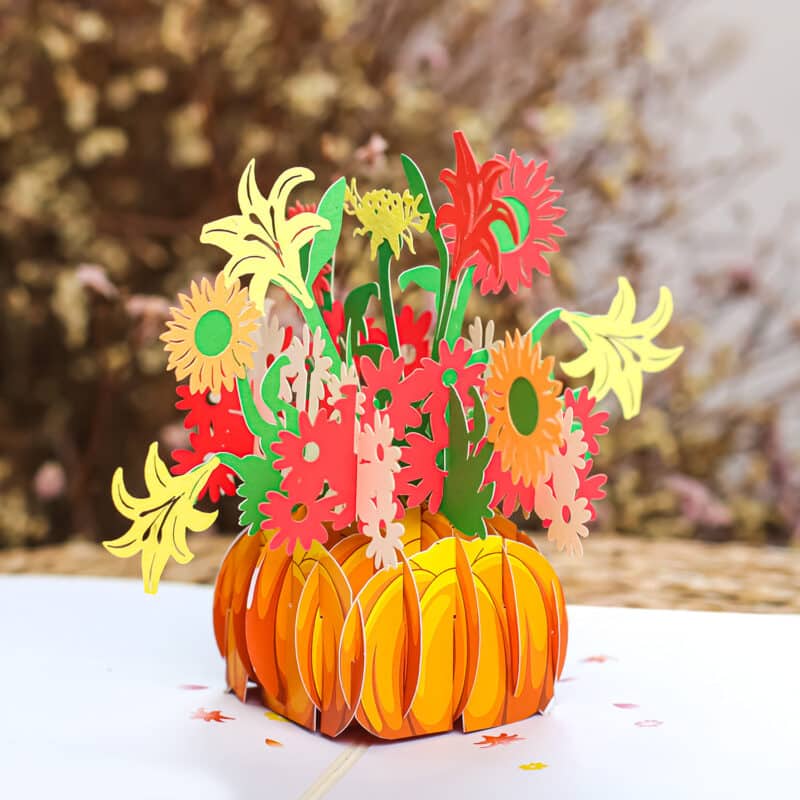 Reasons why you should send Thanksgiving Pop-Up Cards
Thanksgiving Pop-Up Cards for clients bring surprise and impression
Nowadays, we always text or send emails, so most people have forgotten cards. Therefore, they will be an outstanding way to send clients the most meaningful messages. A unique card will show your care and bring surprise and impress to your clients. It is an effective way to build long-lasting relationships and smoothly remind clients of your brand. By sending Thanksgiving greeting cards, you will receive a lot of appreciation and loyalty from clients. You should send Thanksgiving cards as soon as possible, to ensure that the post office will deliver them on time. A late Thanksgiving pop-up card will not show all your gratitude to clients or impress them.
Show care to beloved friends and family with Thanksgiving Pop-Up Cards
Sometimes, it's hard for us to say and express our love directly to friends and family. A Thanksgiving pop-up card will take that responsibility to bring the most meaningful and grateful wishes to your beloved. Everyone will appreciate your effort to find a unique card, write a bottom-of-heart message, and send them this precious gift.
Thanksgiving Pop-Up Cards strengthen relationships with colleagues or employees
At the office, colleagues and employees are the best supporters. Thus, Thanksgiving is a meaningful time to express all your respect and thankfulness to them. These unique Thanksgiving greeting cards, with personalized and sincere messages, will make this holiday more memorable. They also help you to build stronger connections with colleagues and employees and boost their enthusiasm for work.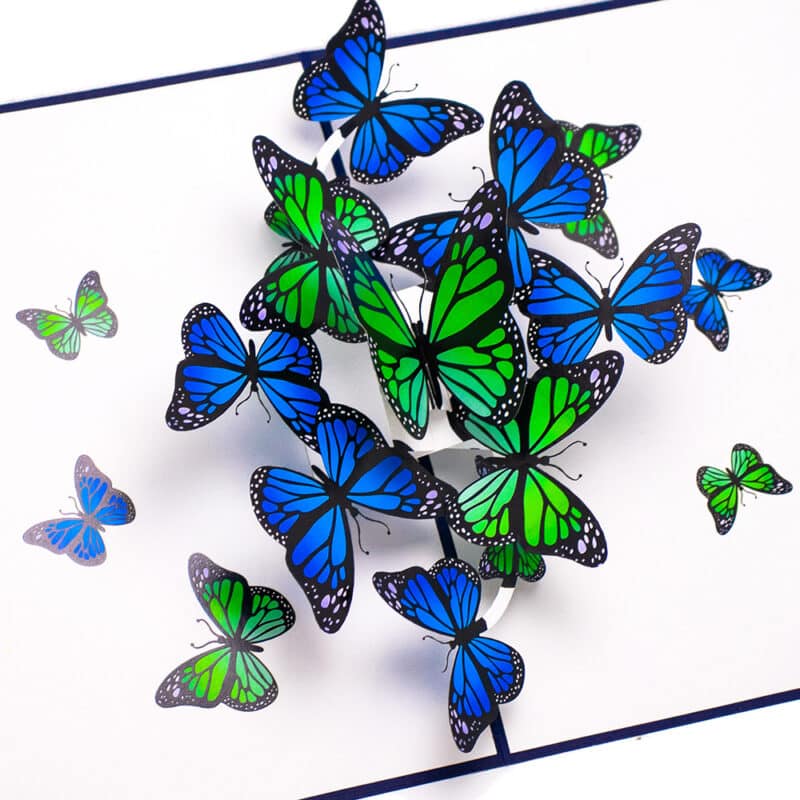 Tips to Send Thanksgiving Pop-Up Cards
Send Thanksgiving Pop-Up Cards before 7-10 days:

Unlike texts or emails, cards take more time for post offices to deliver. Therefore, you should send Thanksgiving cards as early as possible, to make sure that they will arrive on time. Moreover, post offices are closed on this day, so at least you should send them two days before the holiday. If you send Thanksgiving cards to clients, send them before 7-10 days to avoid any delay. 

Choose well-made Thanksgiving Pop-Up Cards:

Pop-up cards are more fragile than others because of their delicate structure. This is the reason why you should choose cards made from high-quality materials and open them carefully.

Write meaningful and personalized messages:

Thanksgiving is the best opportunity to share your gratitude. If you write the same messages, they will not bring the same effect and express all your feelings. 

Consider the recipient's interests:

If the recipients have an interest in parties, you can choose a pop-up card with a Thanksgiving feast or funny characters. If they love nature, Thanksgiving pop-up cards with maple trees or pumpkins will catch their eyes.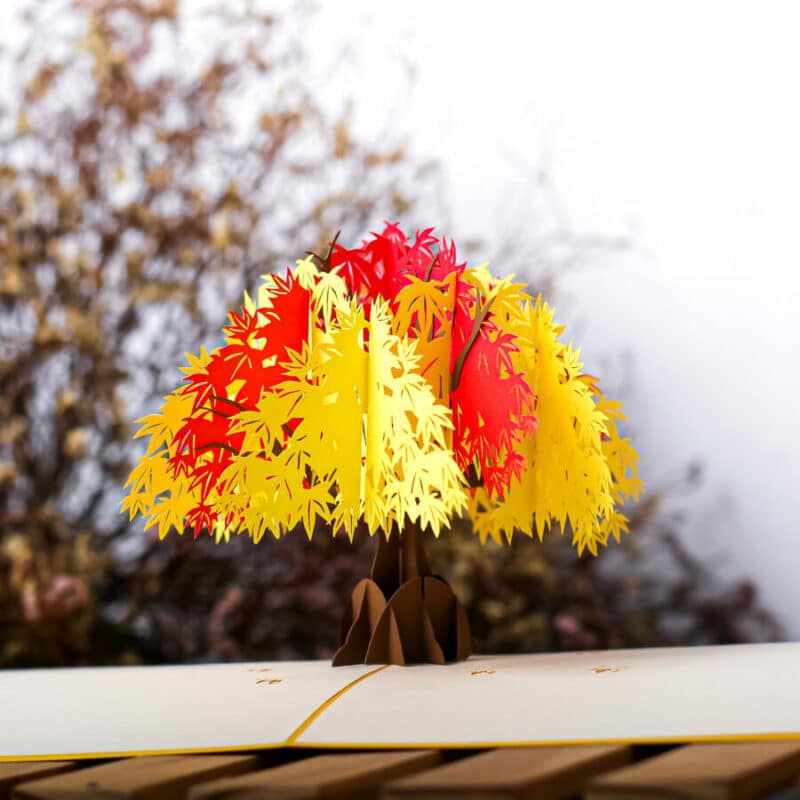 Conclusion
Sending a Thanksgiving pop-up card will be highly valued and appreciated by the recipients. And when Thanksgiving pop-up cards work so well, take the opportunity to send cards to all the occasions. The recipients will also be happy and respected if they receive your cards on birthdays, anniversaries and holidays. If you make it a yearly habit, you will receive the results that will be worth it! Check out our CharmPop shop category that offers Pop-Up Cards for all occasions or purposes.
Contact via the below form for Wholesale Price!