Halloween is a time for spooky fun and festive decorations. And what better way to add a touch of Halloween spirit to your home or workplace than with Halloween 3D cards? Although it is not a tradition to send greeting cards on Halloween, they are also a great and unique way to show your love to your friends and family. Whether you're looking for a card to send the funniest wishes to friends or family members, or add to your own Halloween decoration, a Halloween pop-up card is the perfect way to do it.
What are Halloween 3D Cards?
3D cards, also called pop-up cards, feature intricate designs that pop up when the cards are opened. They can be made from a variety of materials, including paper, cardstock, and even fabric. Halloween 3D cards come in all shapes and sizes, and they can feature a variety of Halloween-themed designs.
Most Popular Halloween 3D Card Designs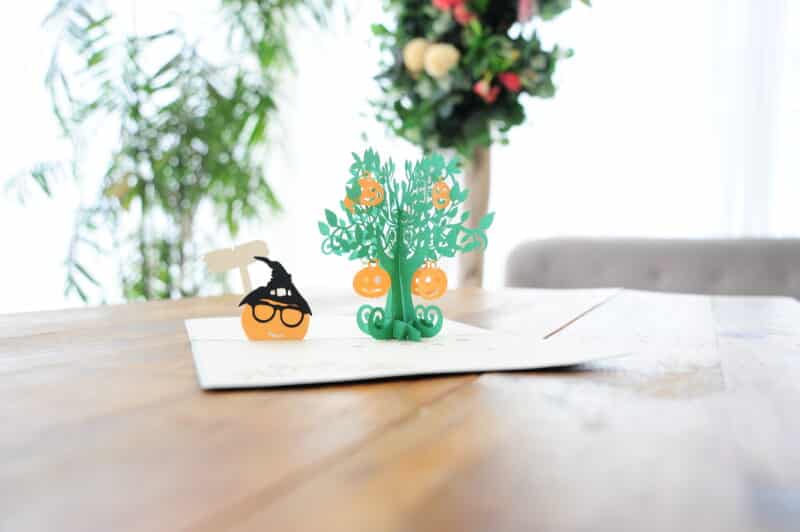 Pumpkins

: Pumpkins are the most popular symbol when it comes to Halloween. Pumpkin pop-up cards can feature pumpkins of all shapes and sizes, from traditional and simple to cute and cuddly pumpkin characters. 

Haunted houses

: They are a classic theme for Halloween 3D cards. The design is typically a spooky house with bats flying and ghosts floating around.

Black cats

: Black cats are also a popular Halloween symbol as people believe that they bring bad luck. Black cat-themed cards have various designs, from cute kittens to spooky black cats with glowing eyes.

Witches

: People also believe that witches are related to evil and cruelty. That is the reason why they are also regarded as a Halloween symbol and appear on many Halloween 3D cards. The most familiar image of witch-themed Halloween 3D cards is a woman with wrinkled skin and a hooked nose. She usually wears a pointy hat, holds a magic stick in her hand, and uses a long broom to go everywhere.

Ghosts

: Ghosts are a staple of Halloween decorations. Kids may fall in love with cute, funny little ghosts when opening a pop-up card. Whereas, adults may prefer scary ghost-themed Halloween pop-up cards.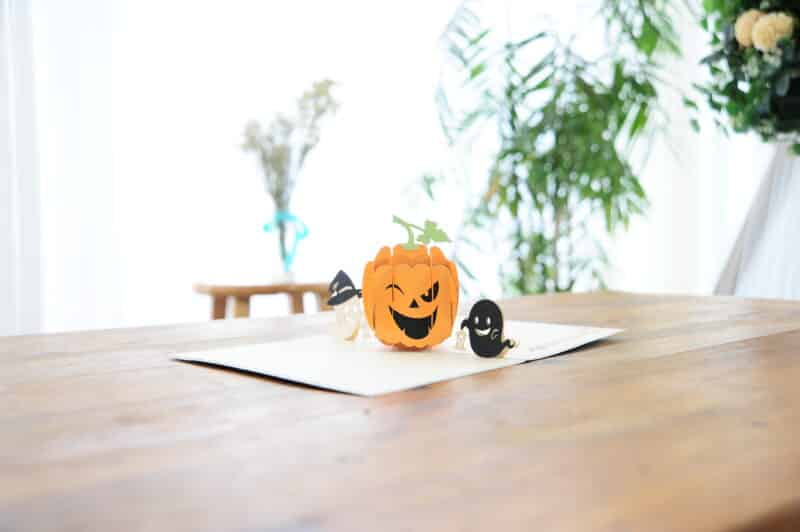 You can make DIY Halloween 3D cards to send tricky messages to your beloved friends and family. This unique action will make this day more memorable than ever. Or you can choose to buy a handmade 3D card, considering the following tips.
Tips to Choose Halloween 3D Cards
Consider the recipient's interests:

This will be so meaningful if you send the recipients exactly the Halloween cards with their favorite designs. If you know that the recipient is a fan of horror movies, you should choose a Halloween 3D card with a haunted house, scary ghost, or black cat design. If they are cute little kids, a pop-up card with a cuddly pumpkin character or funny ghost may be a better choice. If you do not know what they like, you can pick a card with a simple, traditional orange pumpkin and blooming flowers.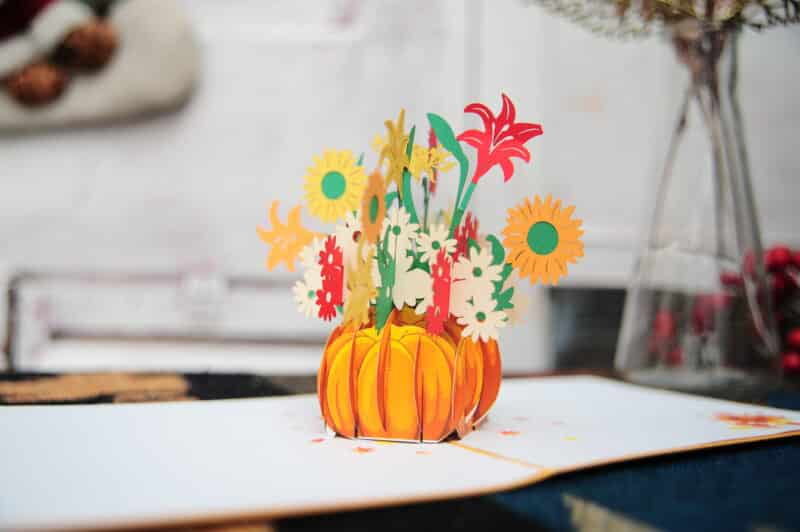 Choose a well-made card:

Pop-up cards can be delicate, so you had better choose a pop-up card made from high-quality materials. You should also avoid Halloween cards that have a lot of moving parts, as they can be fragile easily.

Read the reviews:

Before buying Halloween 3D cards, you should make sure to notice the reviews from other customers. These truthful comments will help you to choose a well-made card that the recipient would love.
Conclusion
No matter what your budget or favor, there is a Halloween 3D card out there that is exactly what you are looking for. We would like to introduce you to our Halloween Pop-Up Card Collection. Check it out and find the perfect Halloween 3D Cards for you! Contact us for Wholesale or Custom Cards!