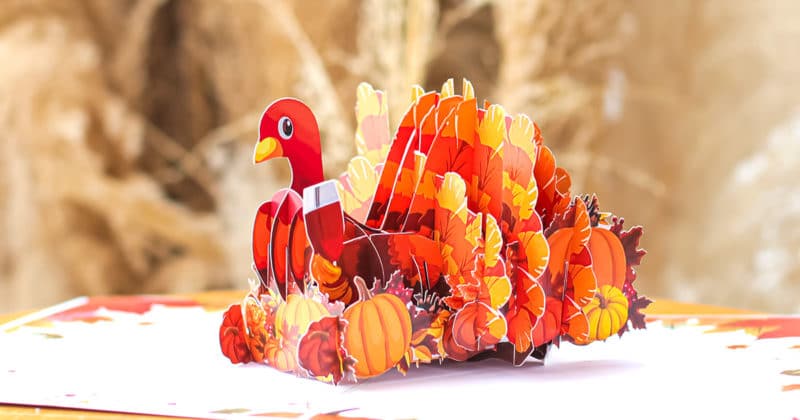 Although sending out cards on holiday is usually associated with Christmas, there is certainly something special about receiving beautiful Thanksgiving pop up cards with heartfelt messages from those dearest to you. Undoubtedly, these heartwarming messages will serve as a perfect introduction to your holiday season.
Thanksgiving Day is the most perfect time in the year to remind your precious ones how you are grateful for what they have done for you. Obviously, being thankful is an important part of being happy and sharing this joy with others will only elevate your holiday. Whether you and your beloved ones choose to gather around the table to craft some stunning Thanksgiving cards or just share delicious meals, these Happy Thanksgiving messages and heartwarming wishes will not only go a long way in letting your loved ones know you care but also make the receivers smile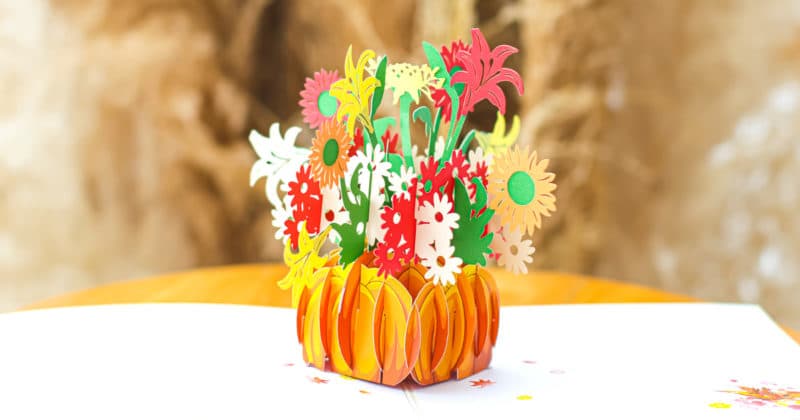 Therefore, in this article, we will suggest you the most beautifully written card wishes. You can use them to send Thanksgiving greetings to your friends and family to let your beloved ones know how much you appreciate them.
Wishing you a day of feasting, laughing and loving one another. Happy Thanksgiving! Grateful for each and every one of you!
Thankful to call you family — this and every year! Happy Thanksgiving.
It's been one hell of a year and I cannot be more grateful for you all as you stuck by me each and every step of the way. Happy Thanksgiving!
I am beyond thankful to have you all in my life, this and every year! Sending my love!
Your family is a true blessing in my/our life! Thanking my lucky stars this season that you are all well and healthy. Happy Thanksgiving!
What a year! I am stunned at the level of support you've shown me/us and am beyond grateful for you. Happy Thanksgiving!
Hope you and your family enjoy a delicious feast! Grateful that everyone is well and healthy!
Thinking of you this Thanksgiving season and wishing you all peace and love.
May all the good things of life be yours, not only at Thanksgiving but throughout the coming year.
Our homes may be far apart, but our hearts are as close as always.
There have been times when I forgot to thank you for being there for me. I take this day to tell you how special you are and how great my life has become because of you. Have a memorable Thanksgiving.
Thanksgiving is more than the festivities, it gives us time to ponder upon what lessons we learnt and how we can spread happiness around, to look back at all the great memories and good people who came into our lives. We appreciate you so much. Happy Thanksgiving Day to you and your loved ones.
At this time of Thanksgiving celebration, our thoughts turn gratefully to you with warm appreciation. Our best wishes for a Happy Thanksgiving.
Being a family means you are part of something very wonderful. It means you will love and be loved for the rest of your life. No matter what. Happy Thanksgiving!
Gratitude unlocks the fullness of life. Happy Thanksgiving to those closest to my heart.
We also highly recommend some stunning Thanksgiving pop up cards as special gifts for the hosts or your beloved ones. We believe that these amazing Thanksgiving 3d pop up cards will help you to deliver the sweetest messages to everyone on Thanksgiving Day.