Classic cars are one of the key luxury asset classes to invest in, and for many the most intoxicating. Whether it is the cars competitive past or appearances in Hollywood movies, each car has a story that makes it completely unique and can boost its value by millions. These classic car inspired pop up cards will make a wonderful gift for those who love retro cars.
Retro red car pop up card
The front of this Red Classic Car pop up card features a laser-cut illustration of a fancy retro car. Once opened this stunning card reveals a stylish classic red car. Our designers have carefully measured all the details to create a perfect sculpture.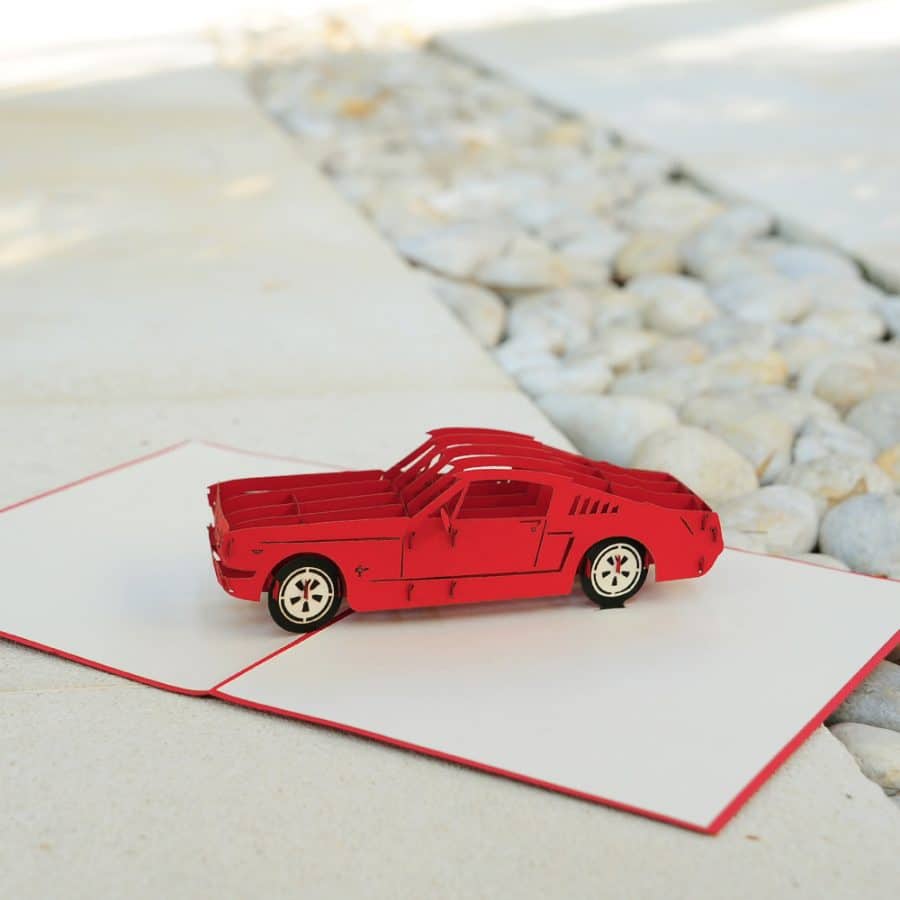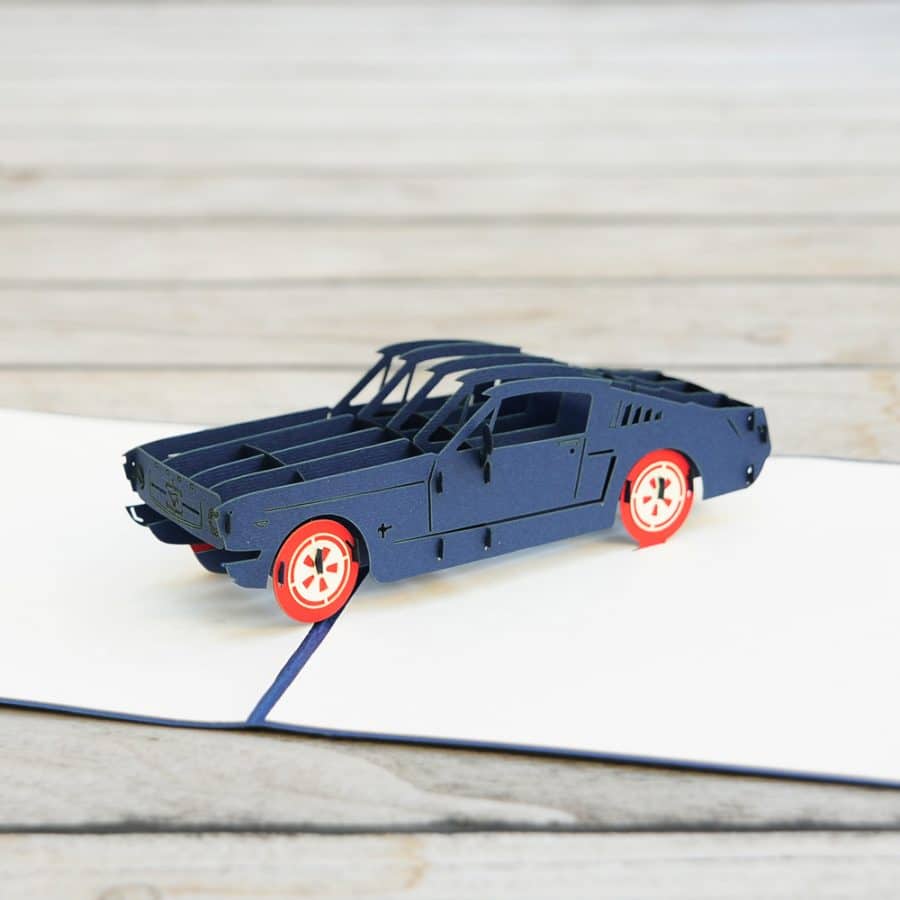 Navy car pop up card
Unlike the vibrant red version, this navy car design has its own charm. The color combination of navy and red brings a sense of sporty yet sleak retro vibe to recipients.
This 3D card will easily please any retro soul on any occasion. Give this handmade pop up card to your male colleague, boss or family as a unique and special gift.