White Cherry Blossom Pop Up Card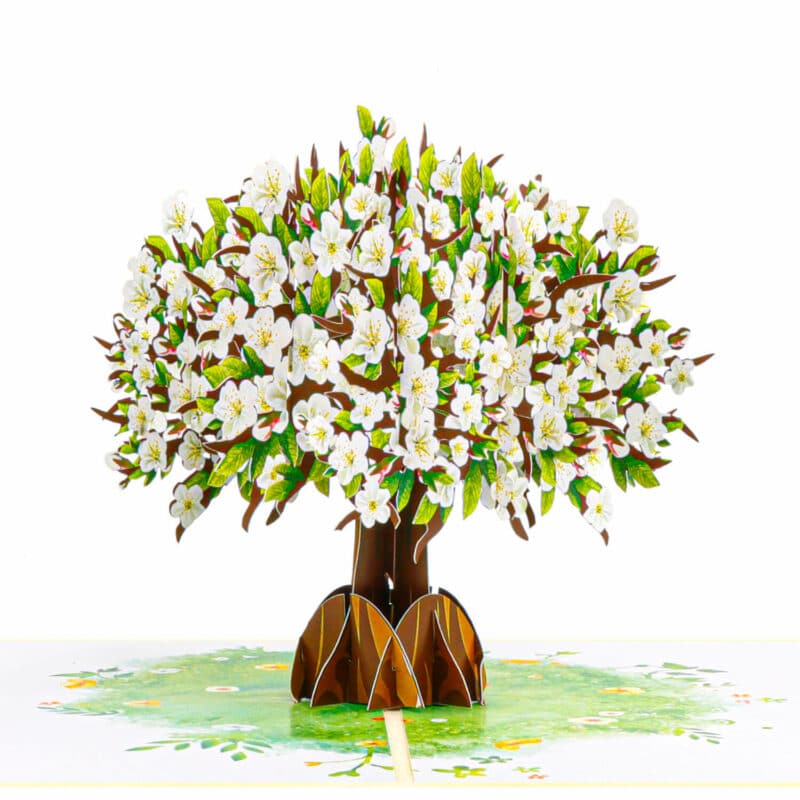 A delicate white blossom tree with beautiful and fresh flowers is laser-cut onto the light yellow front cover of the card.Once opened, an intricately designed white blossom tree springs to life with many brilliant blossoms, green leaves and branches, popping out in 3D. Under the tree adorned by the glassy lawn with wildflowers, making it a perfect landscape.
We always leave the card blank so that you can personalize your own words.
Inspiration of the White Cherry Blossom Pop Up Card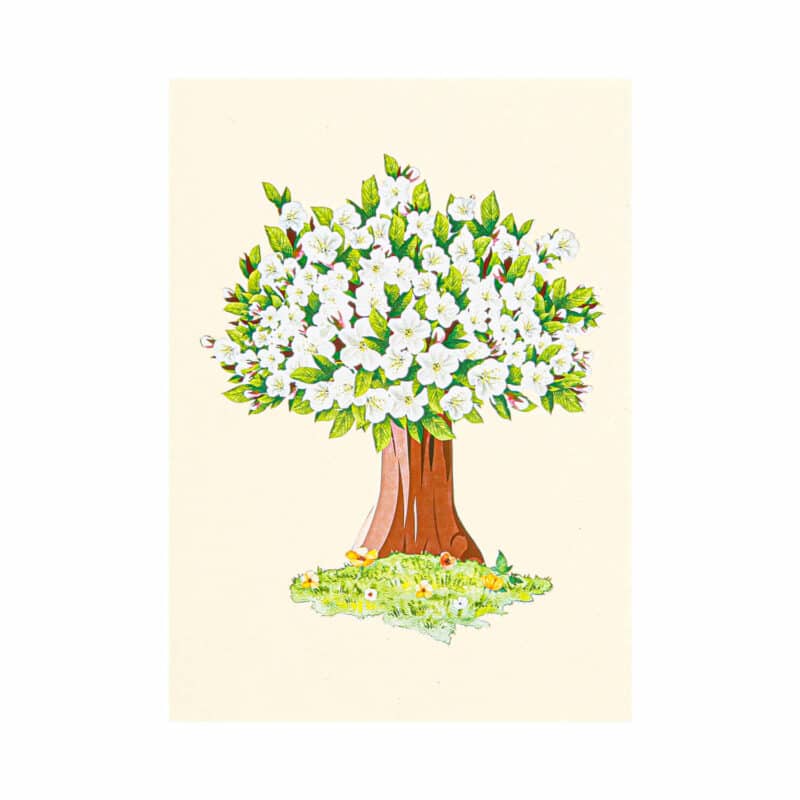 Cherry blossoms are the national flower of Japan, symbolizing the spirit, strength, culture and the Japanese. They come in different colors and different meanings. While the typical pink color of Sakura speaks the language of love and romance, the yellow ones for happiness, positivity, the white cherry blossom are linked to purity, simplicity and innocence. This creates obvious associations with wedding and white flowers often feature prominently in most marriage ceremonies In addition, this flower is considered as one of the most beautiful spring flowers, representing the beginning of spring, a time of renewal and hops for a productive growing year. With a special design and thoughtful sentiment, this flower card is definitely a memorable way to wish all your beloved ones. 
Occasions for the White Cherry Blossom Pop Up Card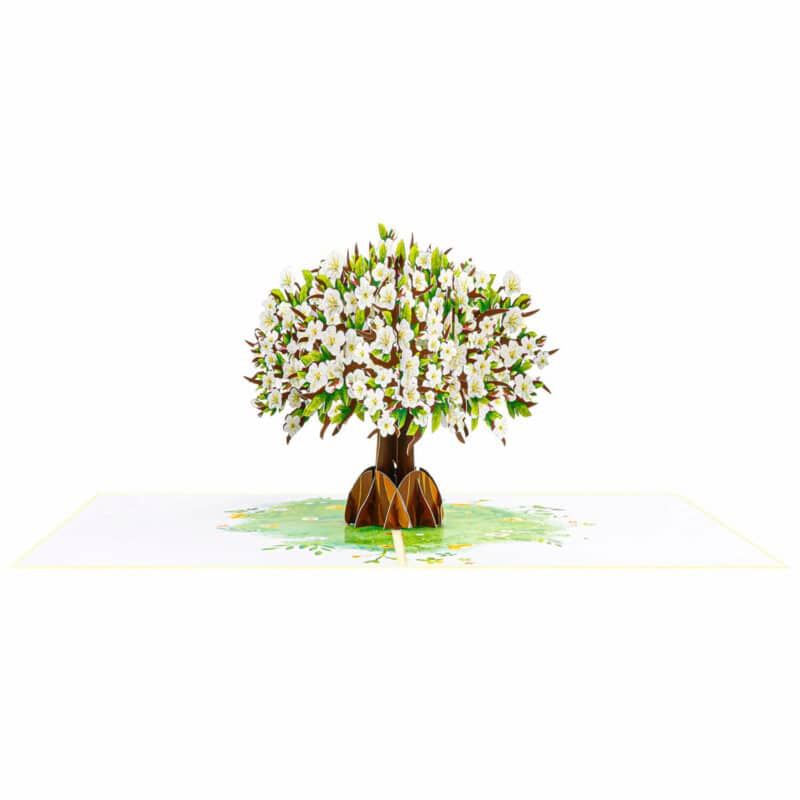 With all meaning those beautiful flowers embracing make them a perfect gift for a special person near or far from you. Share this Pop up card with the one you care about during happy times like birthdays, anniversaries, weddings, spring greetings or any occasion, you name it!