Daisy Pop Up Card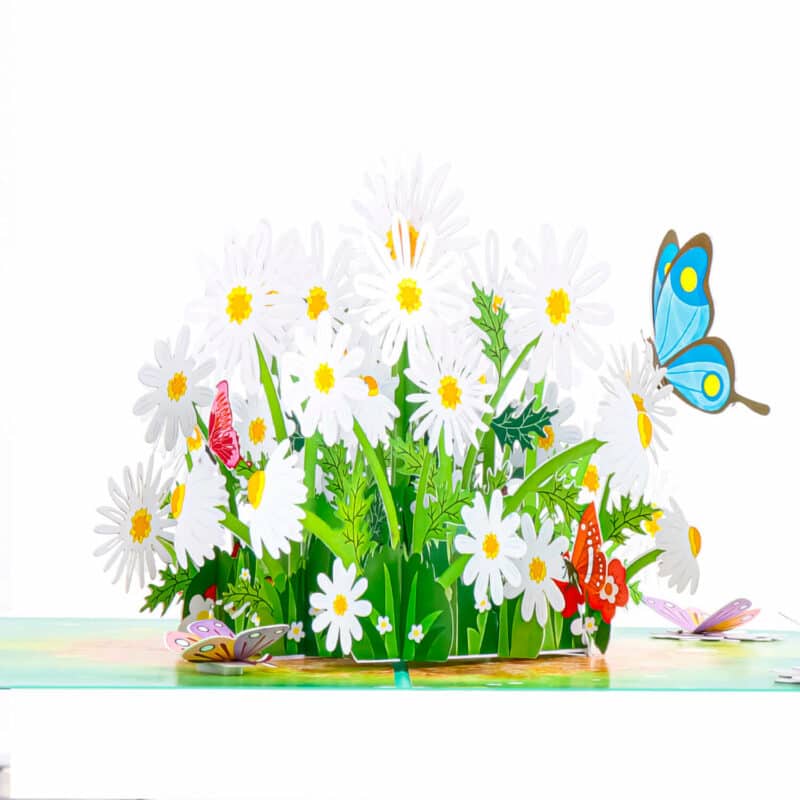 The cover of this card is a gorgeous, deep green color with a simple illustration of four daisies.Upon opening, a beautiful cluster of daisies is revealed with a delicate butterfly landing on one of the flowers. The background of this design illustrates a luscious meadow full of daisies and 3D butterflies around the daisy patch cluster. which makes it appear as if the butterflies are fluttering. We always leave the 3d pop up greeting card blank so that you can personalize your own words.
Inspiration of Daisy Pop Up Card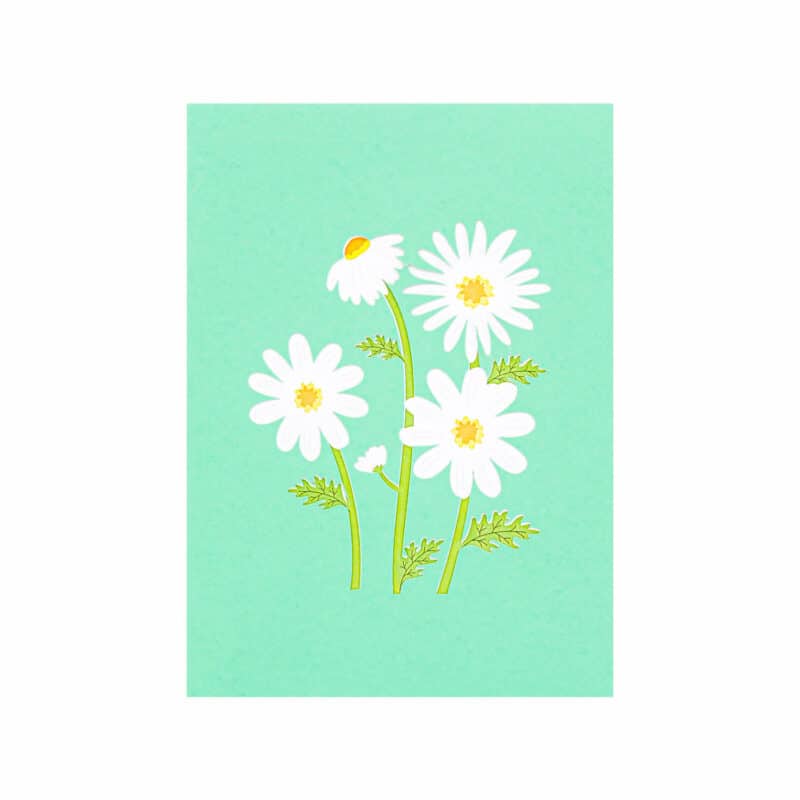 Butterflies are universally loved, and who doesn't love to stumble upon a field of wild daisies while on a hike. This design brings that feeling indoors by giving us beautiful daisies to display year round. 
Occasion of Daisy Pop Up Card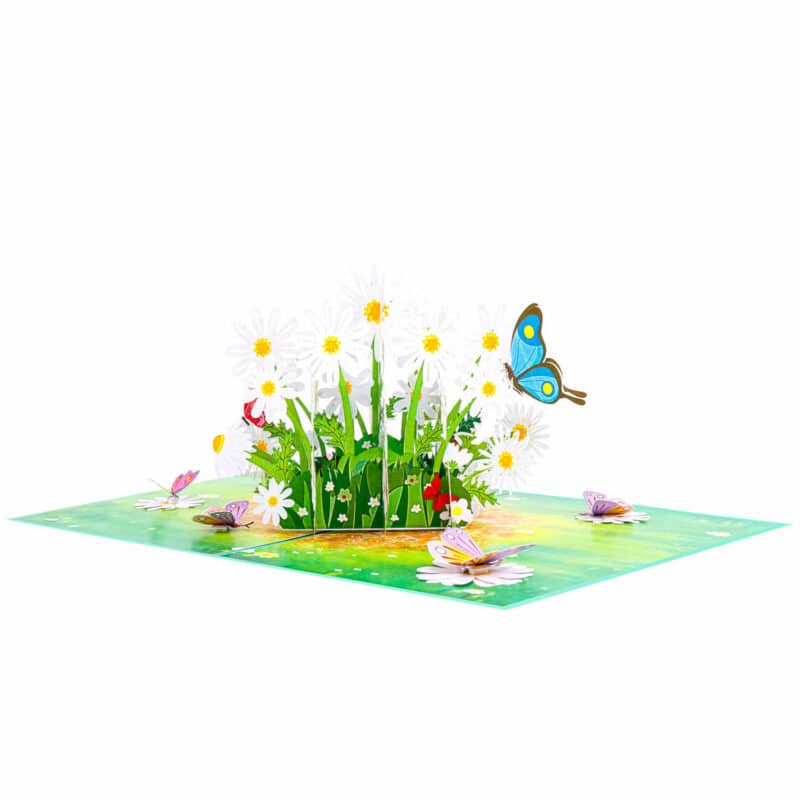 This design embodies the feelings of spring and summer, beauty and the outdoors. This is a great gift to celebrate birthdays, Mother's Day, or a special "just because" occasion. It's the perfect surprise for any kids, grandkids, mom, grandma, daughter, sister, or dear friend. Anyone who loves gardening, nature, flowers, is sure to enjoy this gorgeous design. Since Butterflies symbolize transformation and hope, this pop-up card can be used as a sympathy card or even as a meaningful "get well" gift for someone in recovery, the hospital, or a nursing home.