Happy Birthday Pop Up Card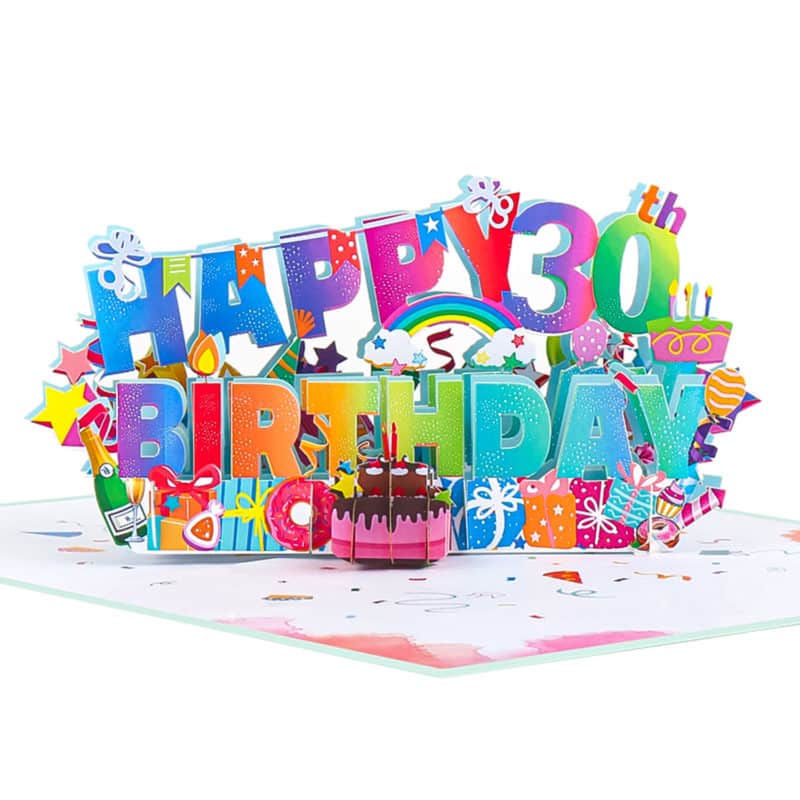 Happy birthday pop up card has a glitter cyan blue cover with beautiful birthday text patterns. The image reveals just enough of the surprise inside. Open the card and you will find a stunning three-dimensional sculpture of a beautiful Birthday text with balloons and colorful birthday signs such as gifts, champagne and birthday cakes. We always leave the card blank so that you can personalize your own words.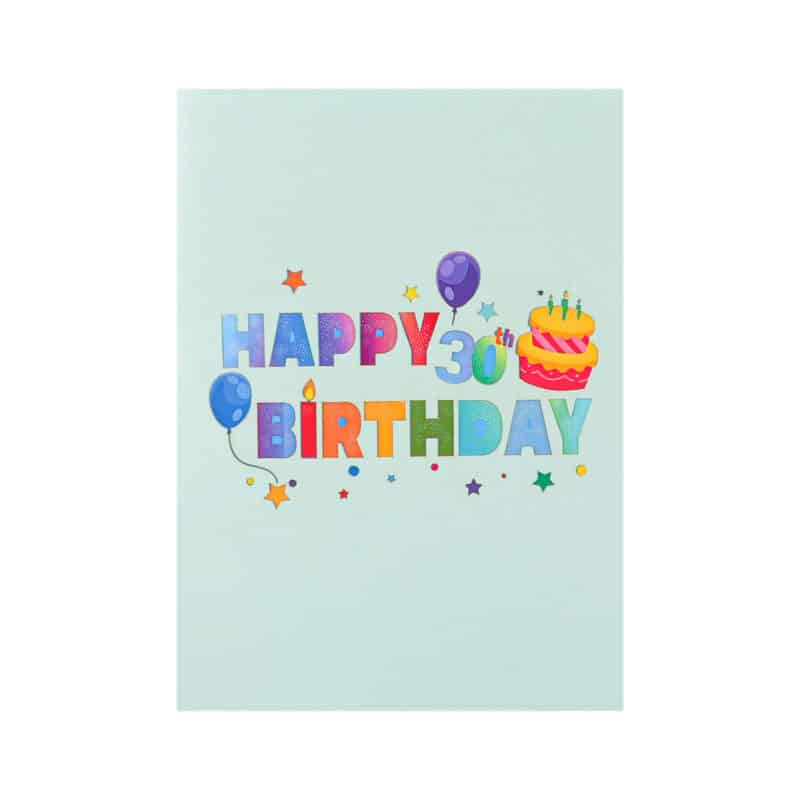 This pop up card is inspired by a simple yet meaningful message that everyone sends to each other on their birthday. We hope to help you celebrate your birthday with our best wills. No need for dramatic ideas, the moment when the sculpture pops up is enough to trigger excitement. Our craftsmen have carefully designed layers and layers of the pop-up to make the sculptures look so vibrant and bring great excitement to receivers.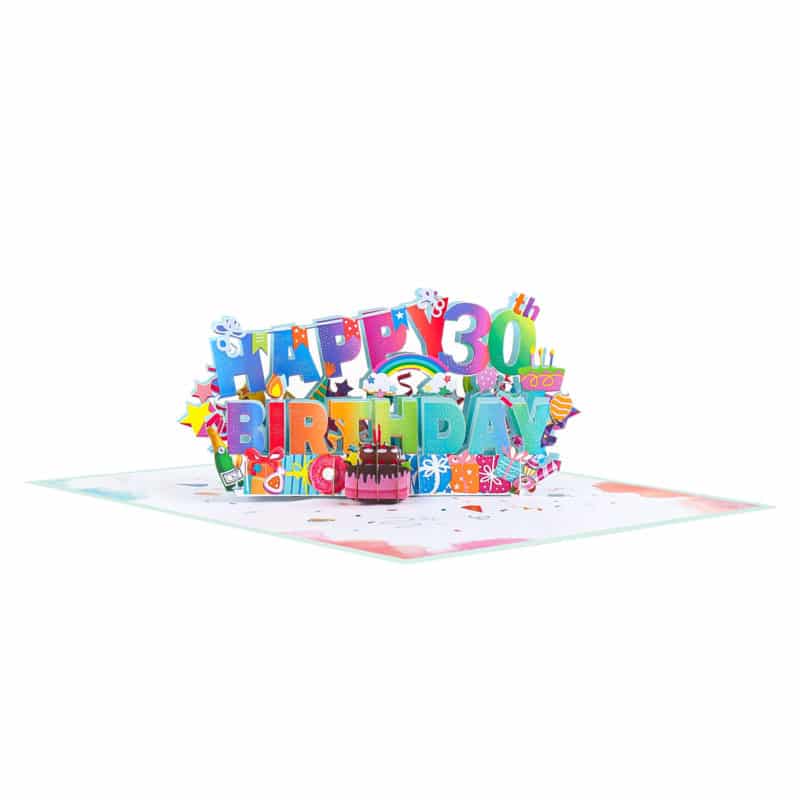 Birthday pop up card is best suitable to celebrate birthday for anyone. Give this handmade pop-up card to your friends or children on their birthday to tell them how much you care and appreciate them.