Picnic Basket Pop Up Card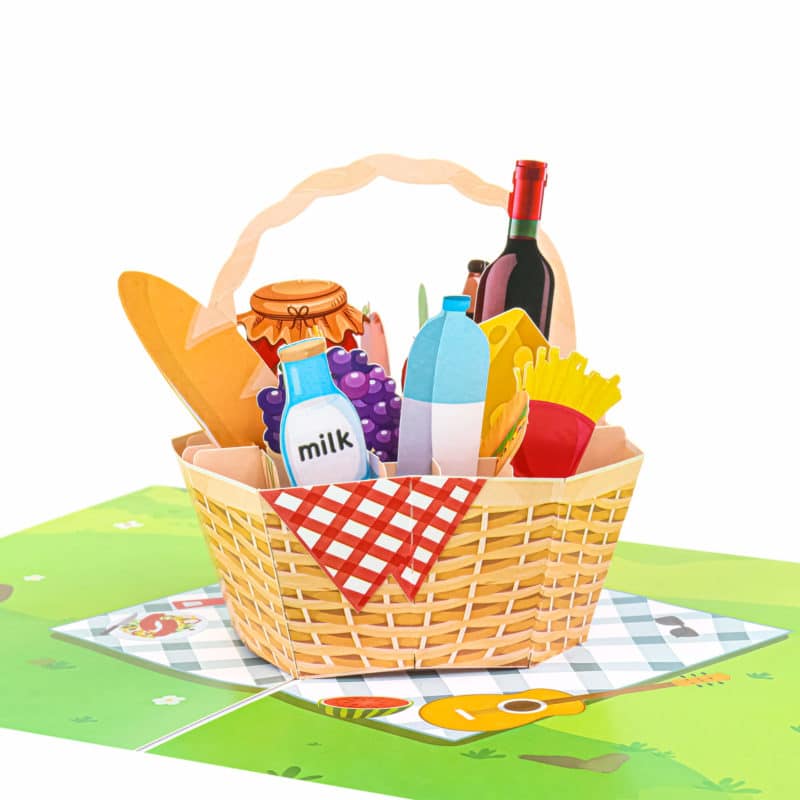 The Picnic Basket Pop Up Card has a glitter white cover that features an adorable picnic basket illustration. Upon opening the card, you will find a colorful three-dimensional basket full of food and beverage with green grass background. The wicker basket sits on the top of a picnic plaid, surrounded by prepared yummy dishes, fresh watermelon, sunglasses and guitar.
We always leave the card blank so that you can personalize your own words.
Inspiration of Picnic Basket Pop Up Card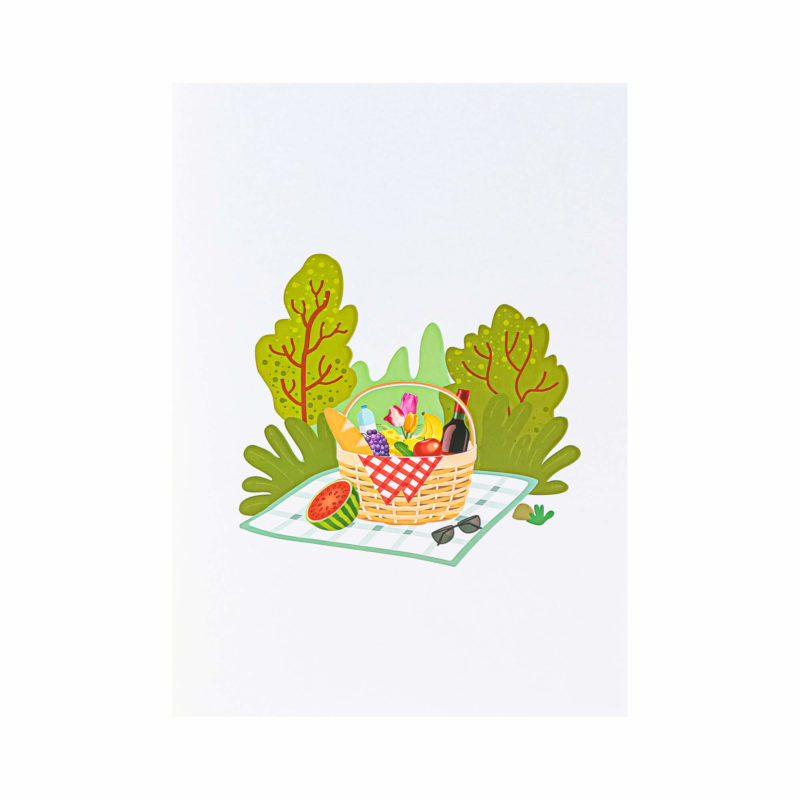 As we reach the height of summer, there's no better time to enjoy the sunshine, seasonal fruit and veggies. In particular, going on a picnic is one of the most popular outdoor activities. They are not only excellent for bonding as people spend more time communicating with each other but also good for mood and reduces stress levels. Taking this as an inspiration, we create this card in order to double the joyful moment in each picnic trip. Our craftsmen have carefully designed layers and layers of the pop-up to make the sculptures look so vibrant and bring great excitement to receivers.
Occasion for Picnic Basket Pop Up Card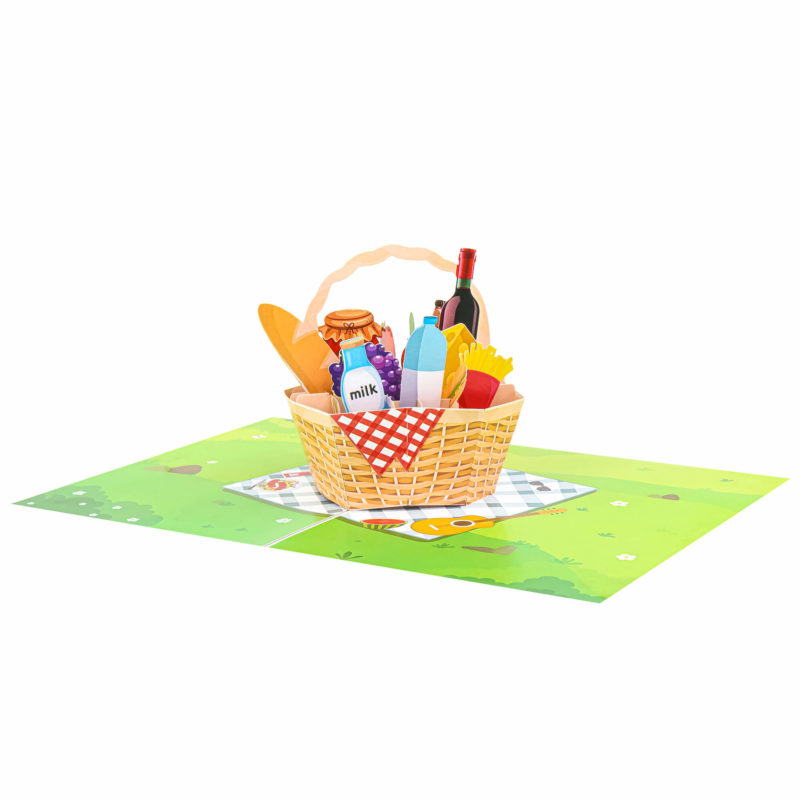 The card will be a spiritual gift for those who love nature, or just simply enjoy outdoor activities. You can also use it as a gift for special occasions like Family Day, Father's Day or just because. Show your inside love to your dear ones, let it be your family and friends or anyone you are thinking of.