Peony Pop Up Card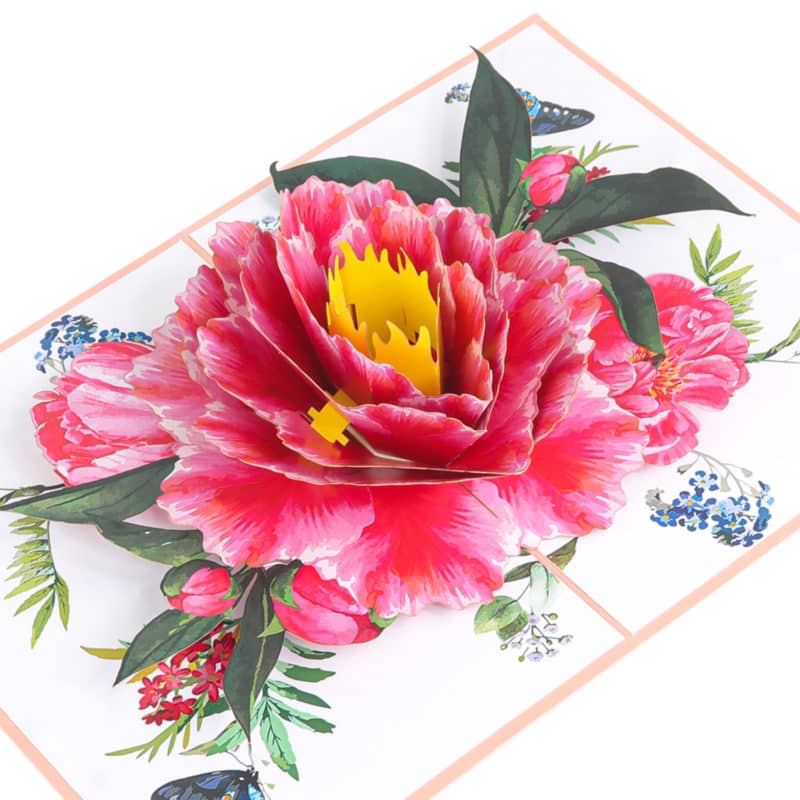 Peony Pop Up Card has a glitter pink cover with a beautiful cluster of peony flowers pattern. The pattern reveals just enough about the little surprise inside. Open the card, you will find a stunning sculpture of a beautiful cluster of peony flowers. Our craftsmen have carefully designed layers and layers of the pop-up to reminisce the exact shape of each peony petal.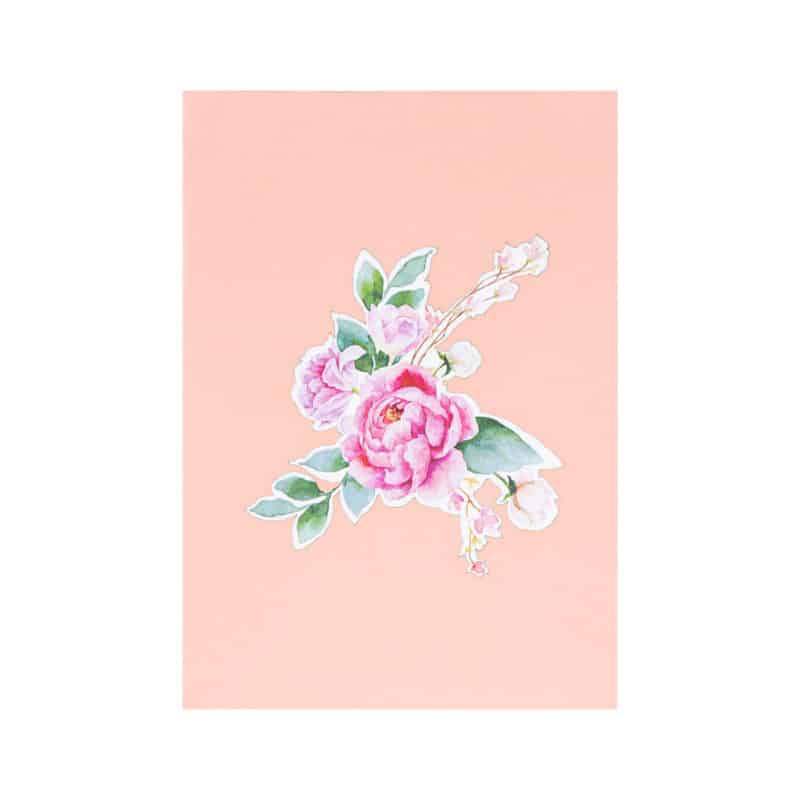 We always leave the 3d pop up greeting card blank so that you can personalize your own words.
Pink Peony Flowers are super popular for wedding bouquets as they symbolize good luck and prosperity. Therefore, whether you know someone who's getting married, graduating or recently gave birth, sending them a pretty peony bouquet will be a perfect choice. Not only can it encourage a happy marriage and symbolize prosperity, good fortune and happiness, but it can also be used in big, important holidays like Chinese New year and other religious traditions in China and Japan.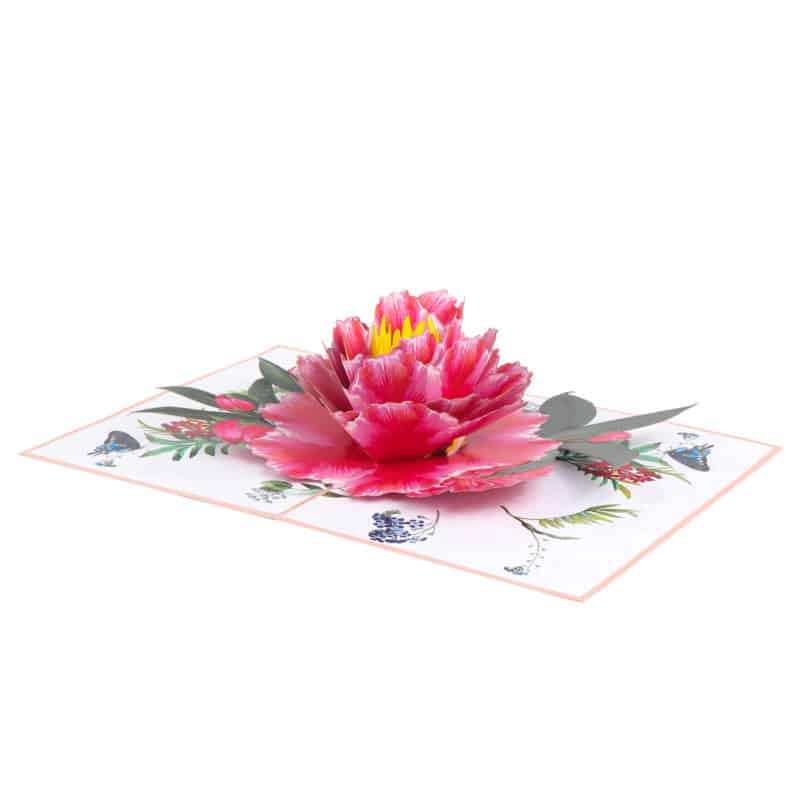 Give this handmade pop up card to your colleague, boss, family and your loved ones as a unique and special gift in any occasion such as: Mother's day, Valentine day, wedding day, get well, thank you or even retirement… CharmPop – as a pop up card manufacturer and pop up card supplier – provide custom service where you can create your own custom designs.