Happy Birthday Cake Pop Up Card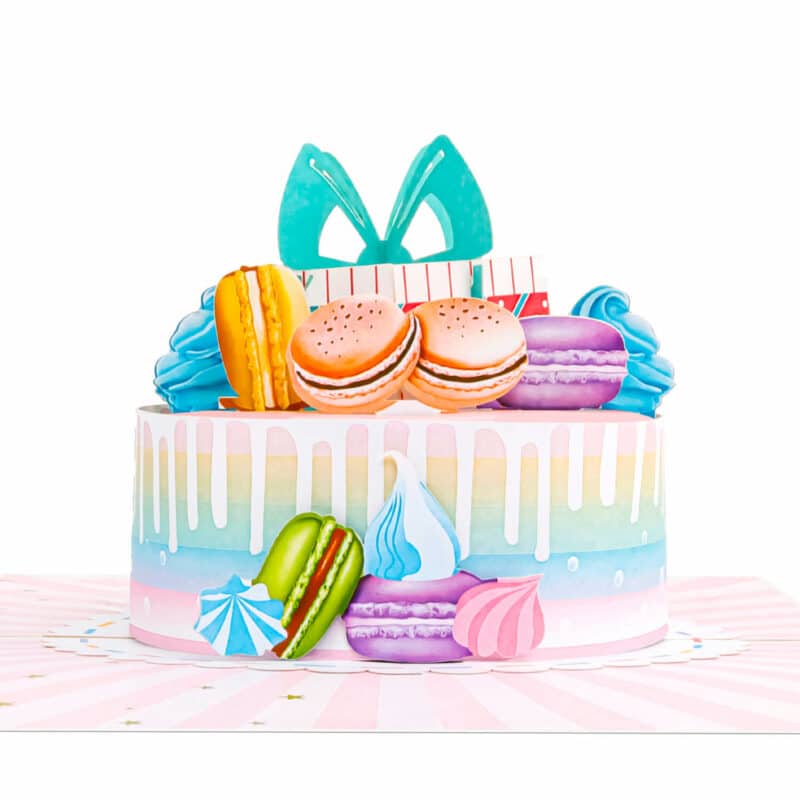 Happy Birthday Cake Pop Up Card has a sparkling light purple cover that features a delicious birthday cake with three candles sitting alight at the top, surrounding by many colorful birthday patterns. The pattern reveals just enough about the little surprise inside. Open the card, you will find a stunning three-dimensional sculpture of a beautiful Birthday Cake with a cute gift box. We also embellished the birthday cake with yummy cupcakes and macarons.
We always leave the 3d pop up greeting card blank so that you can personalize your own words.
Inspiration of Happy Birthday Cake Pop Up Card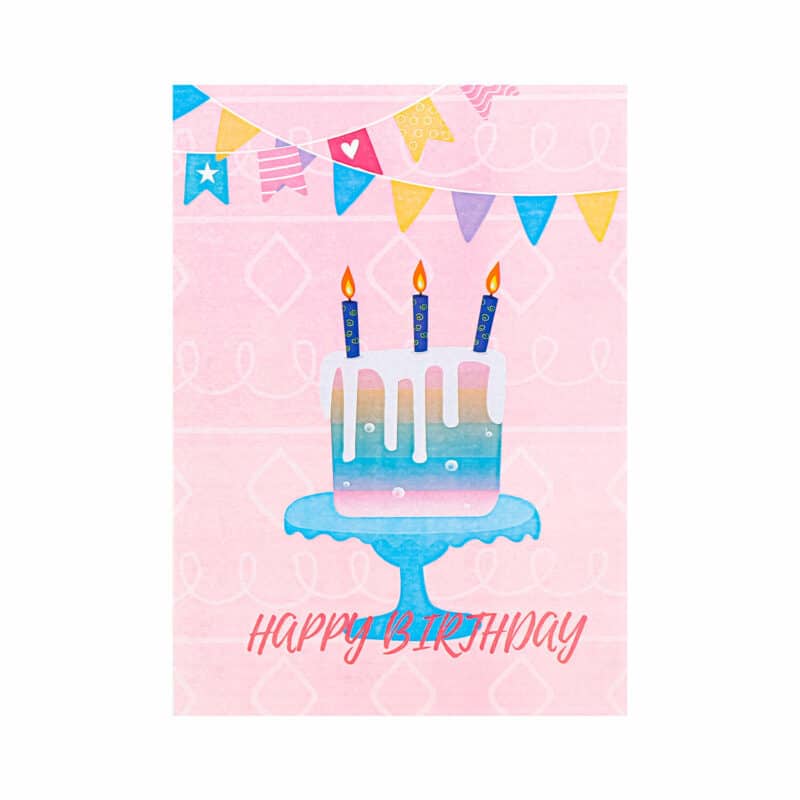 Blowing out the candles, making a wish and enjoying a yummy birthday cake with beloved ones are definitely the best birthday gifts that everyone dream of. Therefore, we believe that a birthday pop up card is perfect for any upcoming birthday parties you are attending. Futhermore, this adorable Happy Bithday Day Cake pop up card is also a great present to surprise someone who loves out-of-the-ordinary designs. Our craftsmen have carefully designed layers and layers of the pop-up to make the sculptures look so vibrant and bring great excitement to recipients.
Happy Birthday Cake Pop Up Card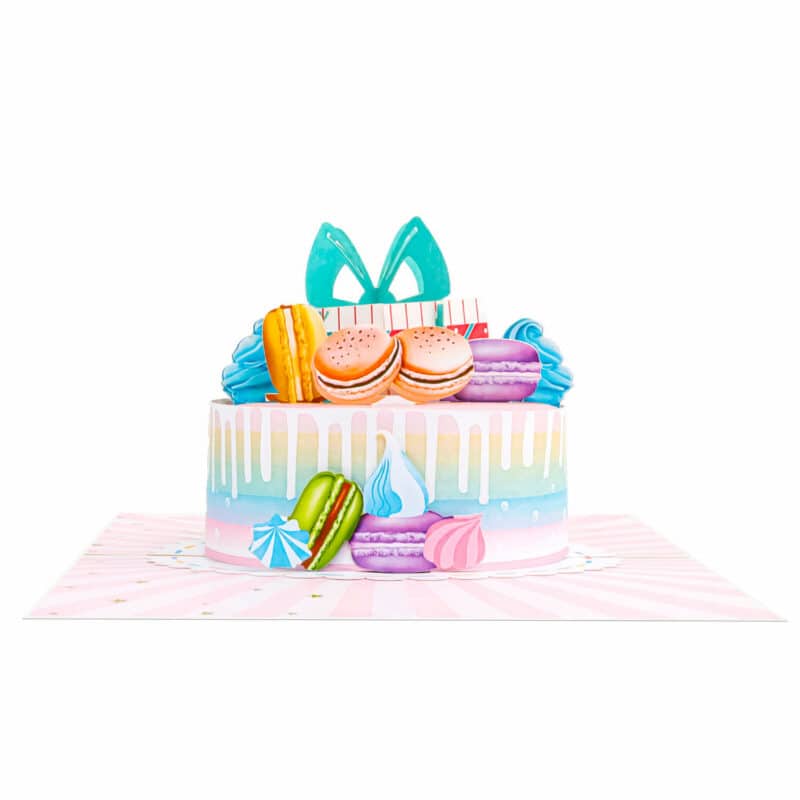 This pop up card  is the best suitable present to celebrate Birthday or Anniversary for anyone. Give this handmade pop-up card to your friends or children on their birthday to tell them how much you care and appreciate them in your life.
Check out our Instagram to get more idea of bithday gifts