Owls seem to have always been a bird that sparks the creative imagination. They have been seen as symbols of victory, wisdom, or solitude. In more recent decades, owls have also been associated with Halloween. Fascination with these birds of prey has led them to be popular in crafting including sewing, painting, fabric design, graphic design, card making, and, of course, pop up cards. For years now, you have been able to find the owl as an icon on patterned papers and scrapbook page embellishments from many different manufacturers.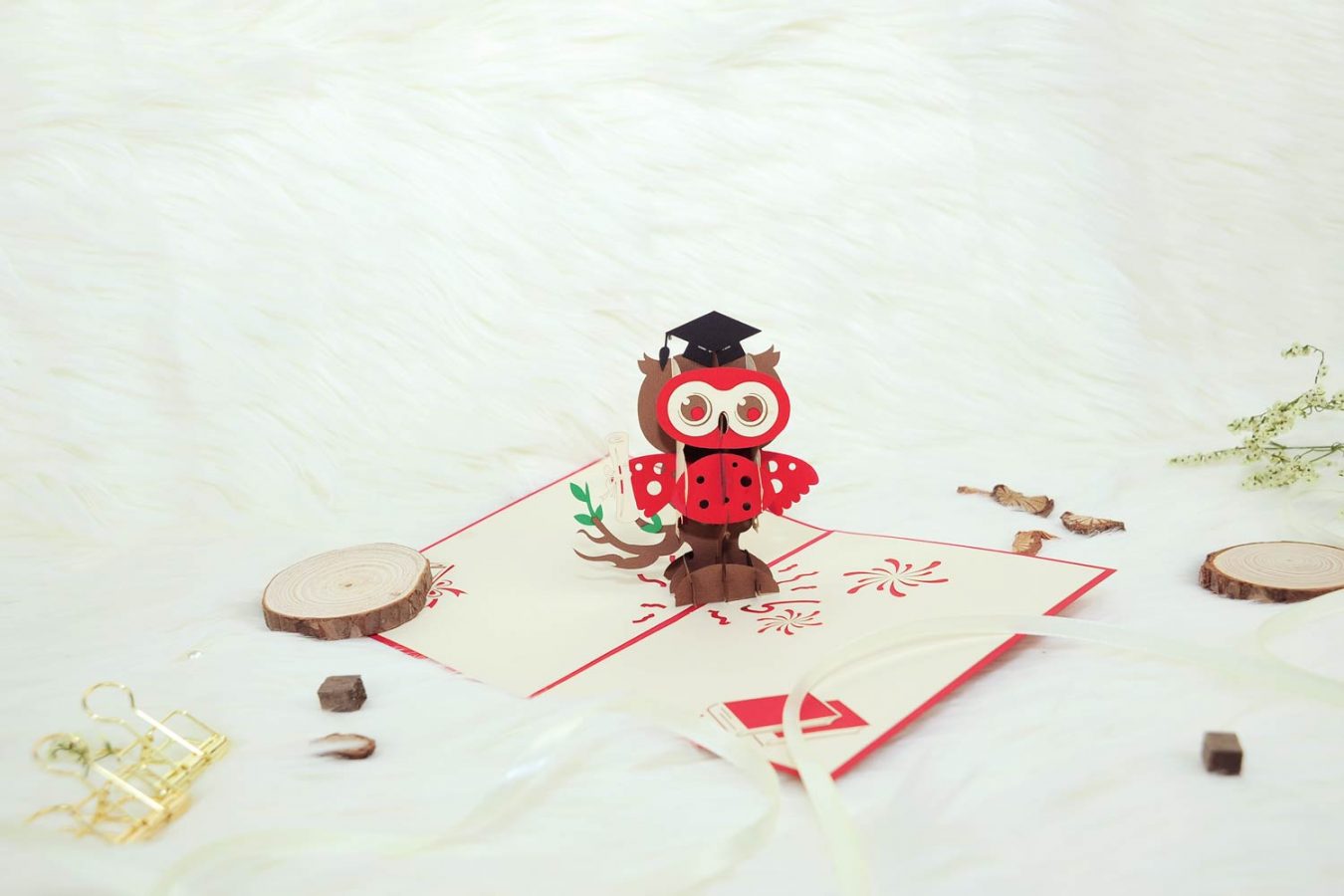 Perfect Words for Owl Themed Greeting Cards
Everything will be Owl right.
Owl-ways Kiss Goodnight
Owl Be Yours if You'll Be Mine
Owl Be There
Owl Miss You
Owl-rageous
You Are a Hoot!
What a Hoot!
Owl Always be Here if You Need Me
Congratulations on Your New Nest!
Shhhh…There's Wisdom Whispering within You
Guess Whooo's Dreaming of You
Love Who You Are
Be Whoo You Are
Glide Through the Dark Times
Life's A Hoot!
Grow Wise Little Owl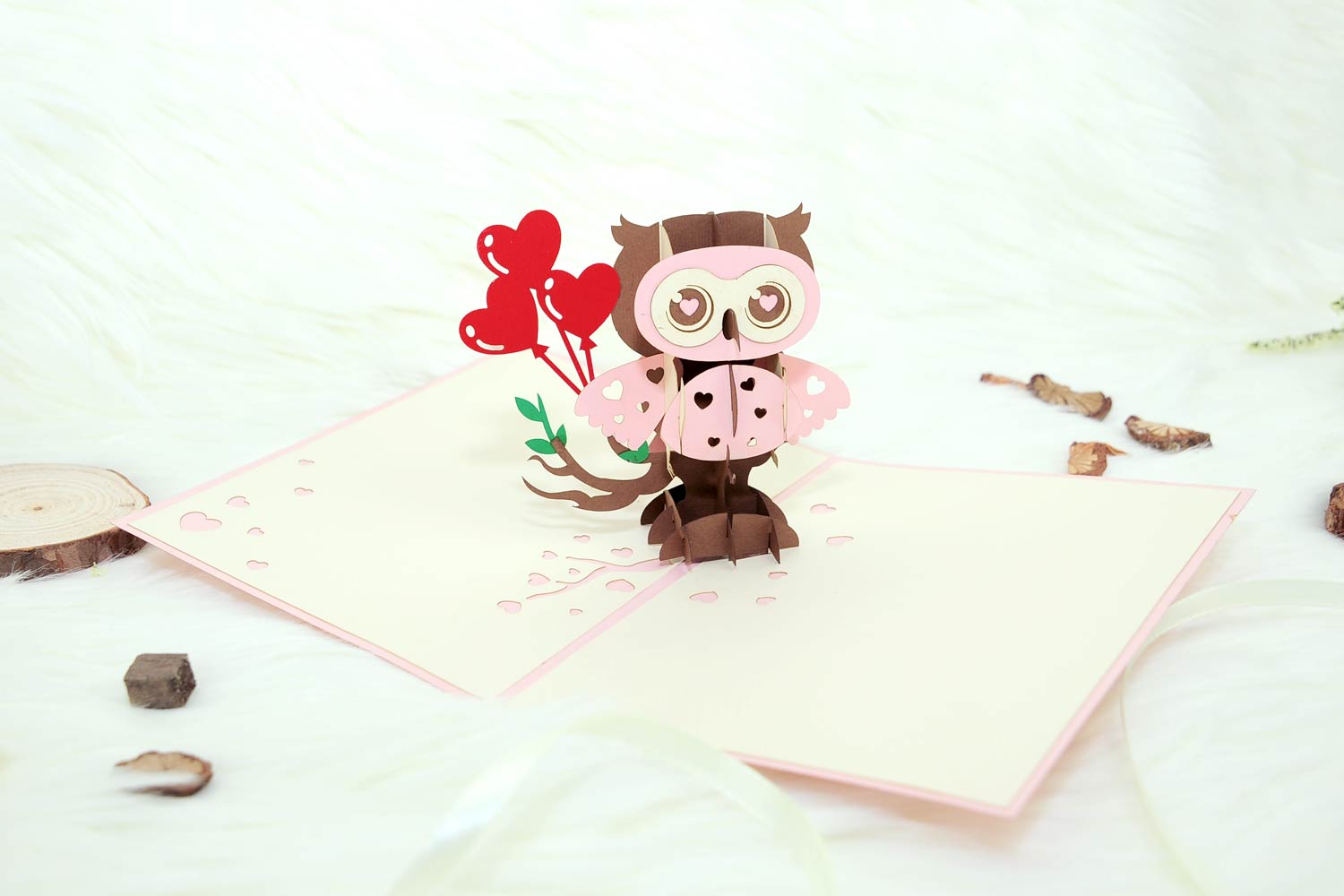 Find more about these Handmade owl pop up cards
It's your special occasion and what could be a better time to let your dear ones know that you love them. Make them feel special by sending the beautiful 3D kirigami greeting cards of loving words. Say happy birthday to your loved ones with these adorable owl birthday cards. Each of these cards features a picture of a very cute owl. Send the symbol of wisdom with a message of happy birthday to anyone.
CharmPop, as a pop up card manufacturer and Birthday handmade 3D card wholesaler, always give our best to bring the best pop up card ideas into the best 3D card designs! All of our 3D card designs are created with exceptional attention to the smallest detail.