Looking for a more brightly colored greeting pop-up card? We've got you covered! We're so delighted to officially unveil our new collection with three original products. This collection makes a strong impression with its unique designs and colorful yet harmonious color combinations. From the smallest flower to each delicate script letter, we try to use the highest quality materials to exquisitely craft everything. If you are looking for a special approach to expressing your affection, this collection would be a perfect choice. These eye-catching and meaningful pop-up cards would surely put an appreciative smile on your loved one's face.
1. Mixed Flowers and Hummingbird Greeting Pop up Card
Featuring dreamy purple flowers, this greeting pop up card will calm your mind immediately when you first open it. You will feel as though you are traveling to a magic world full of flowers and birds. Various kinds of flowers in full bloom and hummingbirds flying around are indicative of life at its most vibrant. Therefore, you can send this pop-up card not only on special occasions, but also at any time of the year, even just because you want to brighten someone's day. It can express your hope for a life full of energy, health, and happiness, just like the dreamy vibe the Mixed Flowers and Hummingbird Pop-Up Card brings out.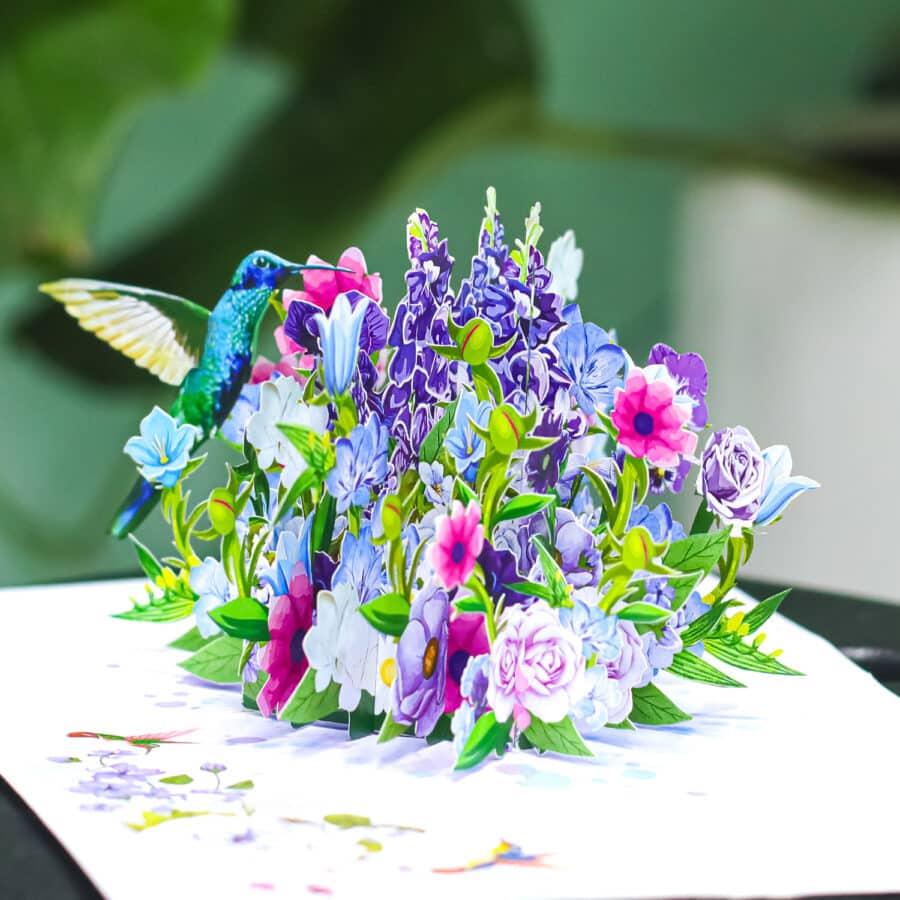 2. Mixed Flower Pot Greeting Pop up Card
Instead of a lively appearance, this greeting pop up card seems to be completely covered with warm love. Then, it's a perfectly suitable gift for Mother's Day. Various kinds of flowers placed in a pot imply a strong bond between you and your mom. Each flower carries its own meaning, but together, they express your love, your gratitude, and your wish for her happiness. The charming flower pot with a beautiful butterfly and "Happy Mother's Day" message will certainly touch her heart.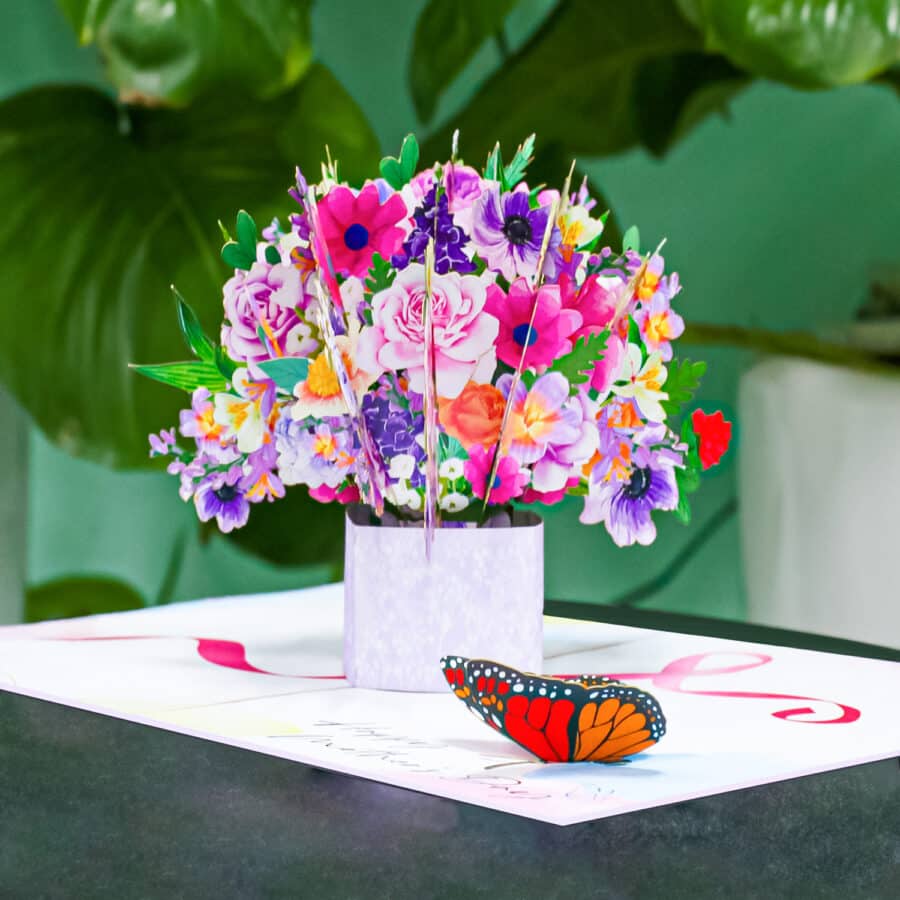 3. Happy Easter Pop up Card
Easter is such a special holiday throughout the year. On this day, Everyone considers bunny the most iconic image, partly because it is the symbol of fertility and new life, new hope. So many super-cute bunnies with cheering smiles on their faces will charge you with excitement and energy. Moreover, we carefully adorn the pop up card with small and intricate patterns like Easter eggs and flowers. With all these elements, we hope to bring bright colors to your Easter Day.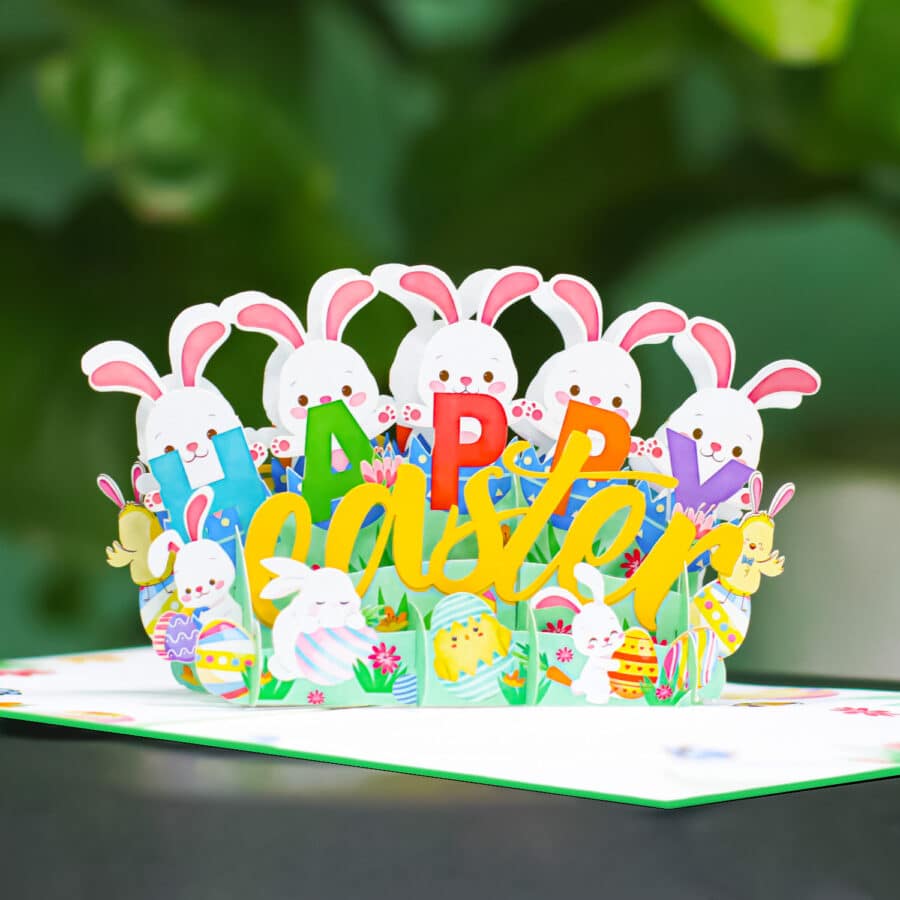 We hope that our new greeting pop-up cards will suit your desire to show love to your most beloved ones. At CharmPop, we also provide many other pop-up cards for you to choose from. Here are some outstanding products might interest you:
Follow our Instagram for more!