Moving to a new shelter is an unforgettable exciting moment, especially with the witness and help of friends. So for that work friend who just has a new flat, or that friend who just moved to a new city, or even your favorite boss who just bought a bigger penthouse, send your biggest congrats with a housewarming card to share the joy with them. Here is 10 suggestions on what to write inside the new house greeting card.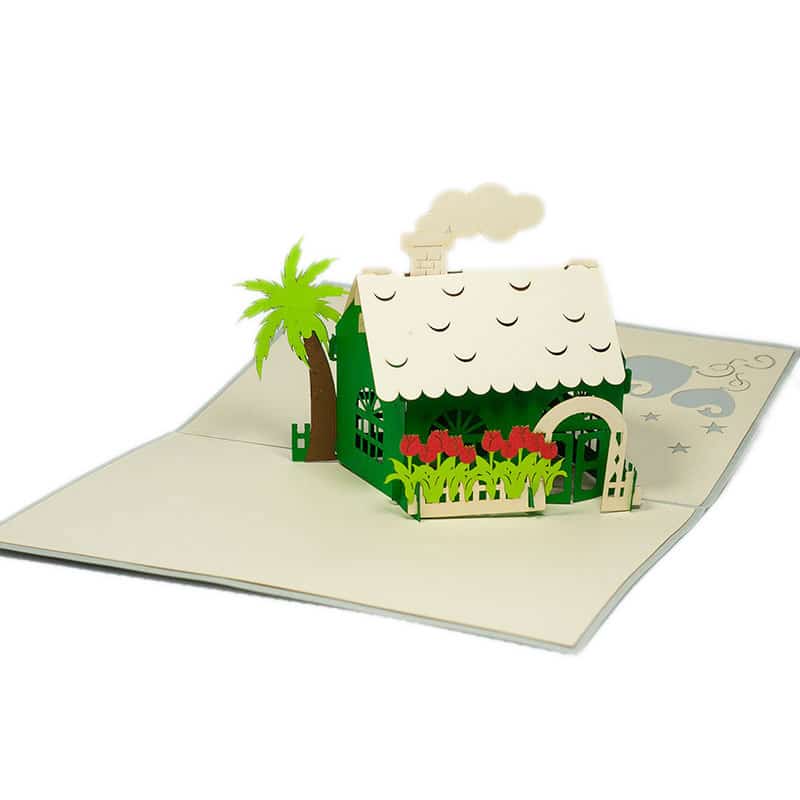 Here's wishing you lots of luck and joy under your new roof. Congratulations! May the love residing within your home.
• Congratulation on your new home! Hope that you're blessed with the loveliest neighbours. All the best, my friend!
• A new house, you did it! Now all the miserable searching time have past, you can relax in your new cozy sofa. Congrats!
• May you create countless memories in your new home. Congratulations!
• Home sweet home! May this new home bringing you happiness year after year.
• I know for sure, your new home will be filled with love and laughter, good fortune and happiness. All the best!
• Here's to making the new home of your own. Hope you have found everything that you wanted in this place. All the very best!
• May your troubles be less, And your blessing be more. And nothing but happiness, Come through your door!
• Enjoy the very best moment in your new castle, princess. Congratulations!
• Such a good taste on decoration! The house is elegant and cozy. Happy new home!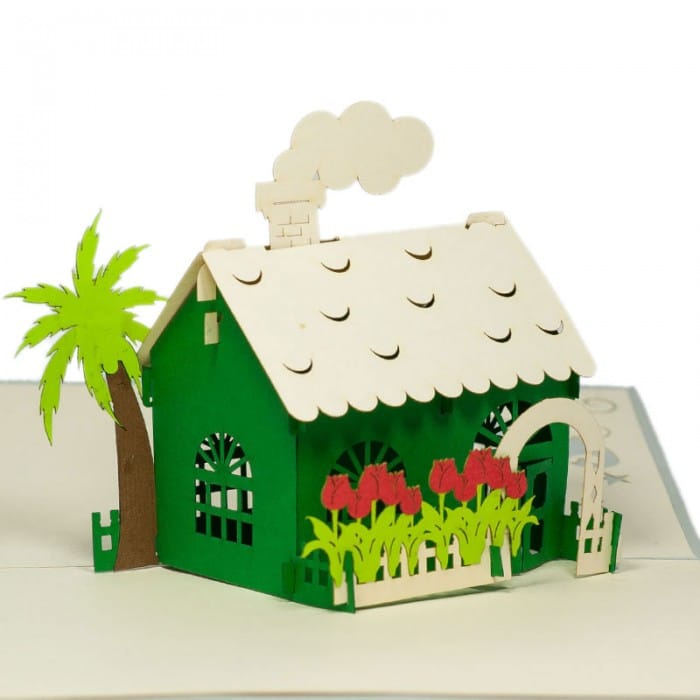 On finding the best suitable message of your own, we suggest this Pop-up Card as a perfect housewarming card. The card is coated with an elegant silver grey cover, with house and balloon patterns and a "Happy new home" text. The pop-up is a happy green house with palm tree and a beautiful flower fence. The card is also blank so that you can freely customize the message. It sure makes a perfect gift for who just have a new cozy shelter of their own.