For this year's wedding season, we have released our newest wedding pop-up card: Wedding on the beach. The ocean blue card has an amazing wedding under the palm tree, which will make not only a perfect wedding invitation but also an amazing wedding congrats card!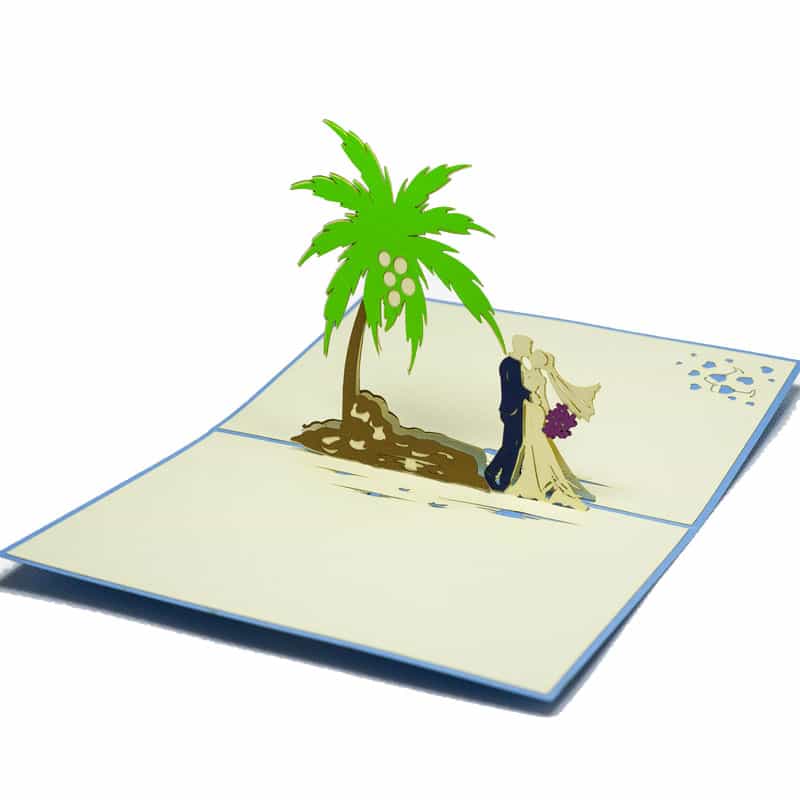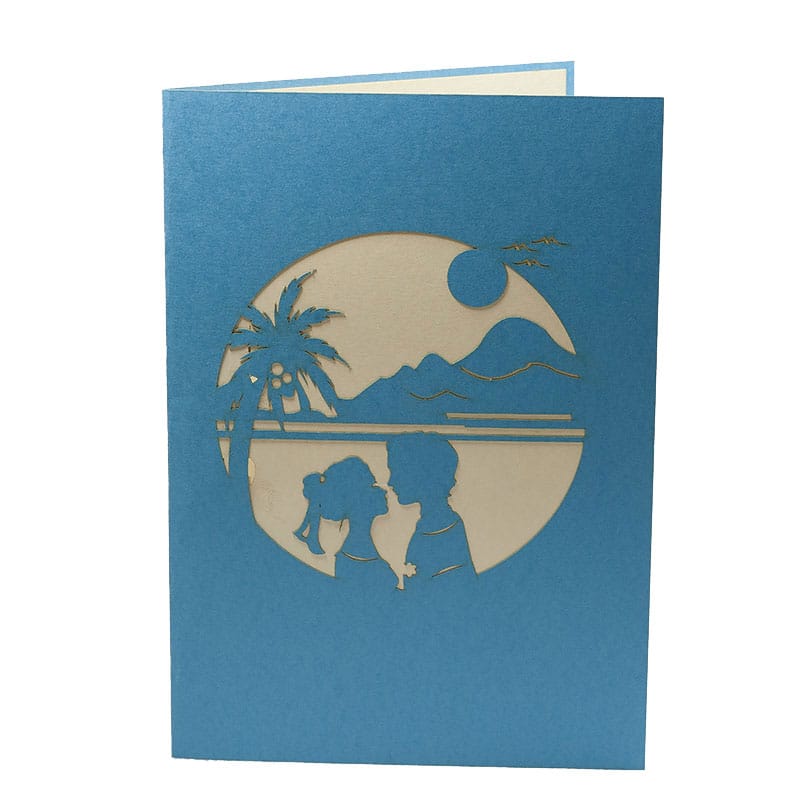 Inspired by the making of this card, we have collected some trendiest ideas on choosing a color theme for the ceremony. Understanding the stress that brides and maids-of-honor have to struggle when preparing for the big day,  we'll give you a hand on making your wedding day become perfect. Whether you  want to go for playful and fun theme, or make it fancy and intimate, we prepare it all for you right here!
Bumblebee, Silver & Gray
This is an absolute choice if you want a sleek and contemporary wedding style. Grey always compliment bumblebee yellow and make the yellow shade pop out beautifully. Imagine a sunshine taking over gray sky, how wonderful is that? Finish the look with a final touch of blinking silver and Woala, you made it!
Cranberry, Coral & Royal blue
Stealing a little bit of summer's coral to your late autumn wedding will create an unexpected harmonizing against such a bold and strong royal blue. Finally, adding a dash of cranberry shade will make an eye-catching highlight for your vibrant and fun wedding.
Emerald, Cream & Gold
A garden wedding is attractive to a lot of couples. Emerald will bring a boho glam taste yet keeping the ceremony elegant and trendy. Make sure you have your traditional vanilla cream wedding cake on the table and the bride wearing her golden jewelry. The wedding will be perfectly fresh and romantic.
Slate Brown, Peach & Blush
Blush is a sweet neutral with unpredictable appeal. Earthy and classic, a mostly neutral palette of slate brown with classic peach will never go out of style! If you are bored with vibrant color or common pastel palettes, this will make the best choice for your wedding day.
Mint, Ivory & Gold
Mint has been a hype for the past few years, and it looks amazingly nice when paired with gold and ivory. This contrast of glorious gold versus cool colors in pastel tones set in ivory as a base tone is enough to be eye-catching and unique. ! The ivory and cream centerpieces will just match in their sparkly gold dishes. These three colors create a gorgeous wedding palette.
Black, White & Red
Twilight Saga fan, you will like the vamp taste in this combo! You want your wedding to be modern and sophisticated but aren't into these blushy and dusty tones that are on trend? Go bold and classic with black, white and red! Classic color never went out. Feel free to go vintage, glam, mod or vamp with this palette for all seasons.
.
Marsala, Burgundy, Sage & Blush
As the color of 2015, the hype for Marsala color hasn't cooled down yet. If you are looking for something classy, vintage yet still saucy and delicious, this is the one. We love how the sage and blush mix together and becoming so complimentary as the marsala adds a bit of drama and depth to the combination.