Autumn is just around the corner. For centuries, it has been widely known as the best season in the whole year with moderate temperature. It is also the time when leaves of the trees turn in their colors to be red, orange and yellow. In addition, this season is also known for pumpkins and celebrating Halloween and Thanksgiving. Everything mentioned has a great impact on the gifts that can be presented in this season. Therefore, in this post, CharmPop will suggest some amazing fall gift ideas such as dishes or fall cards which are inspired by pumpkins, fall leaves or items with orange, red and yellow colors. Undoubtedly, these gifts will bring the most unforgettable moments to you and your beloved ones during fall season.
1.Fall Gift Baskets
There is no better way to celebrate the changing seasons than a Fall Gift Basket. A fall gift basket full of items coloring in red, yellow and orange colors will definitely warm anyone's heart in the upcoming season. This amazing gift also adorns the receiver's home with autumn colors and gourmet harvest treats. Moreover, a unique fall present basket is considered as a great way to not only get everyone directly in the mood for autumn but also send your loving thoughts and best wishes to all your beloved people.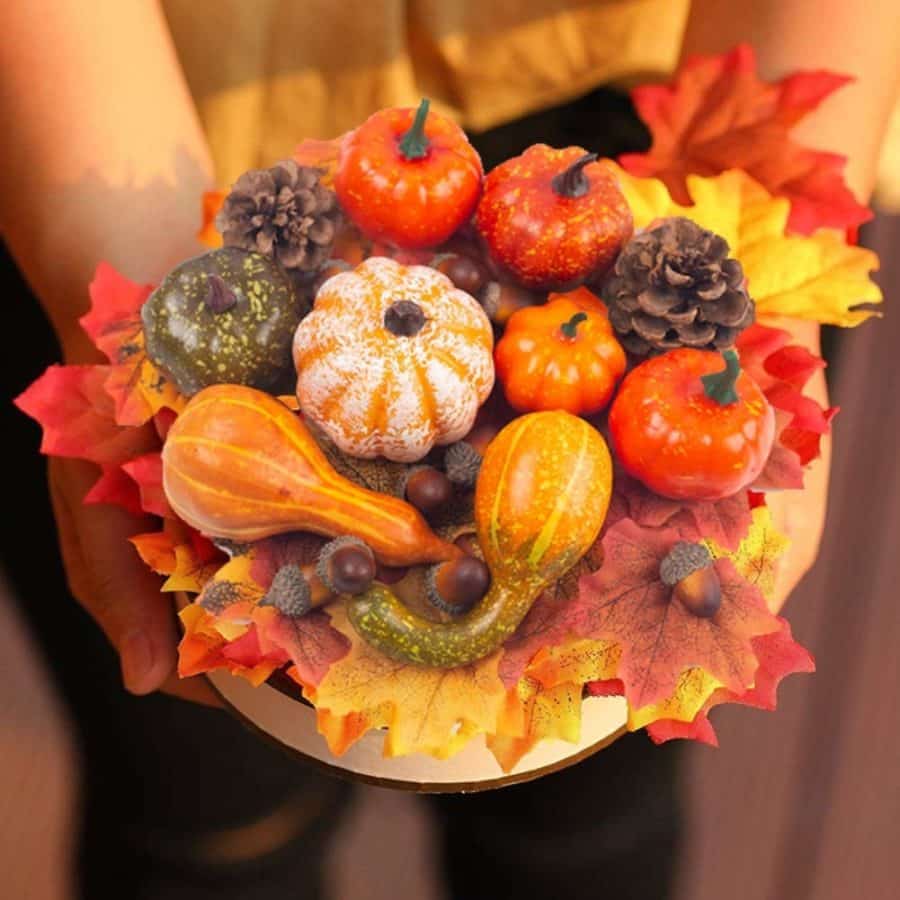 Pumpkin Gift Basket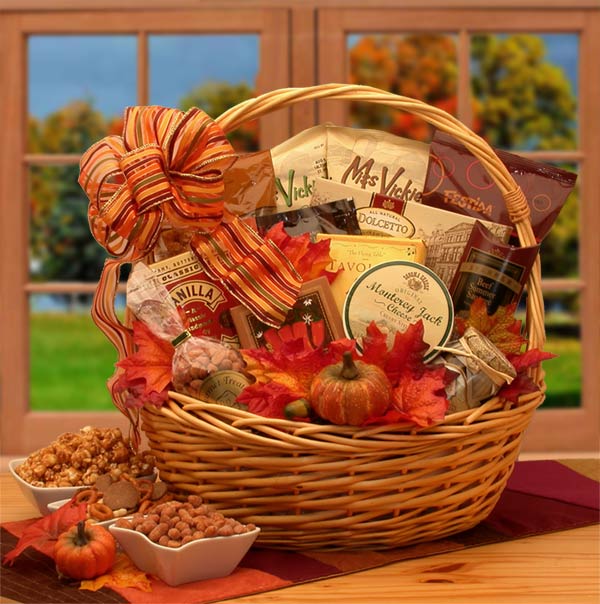 Harvest Snacks Gift Basket
2.Autumn Leaves Tree Cookies
Autumn brings cooler nights, cute sweaters, homecoming games and especially seasonal parties to celebrate the change of weather. While it's obviously the time to flip the calendar page to check out September holidays and other observances, you also should take the idea of autumn leaves tree cookies into consideration. This home cooked dish will absolutely help you celebrate the fall season and strengthen your bond with your family and friends. Autumn leaves tree cookies bring all the fun and color of autumn leaves to delicious sugar cookies.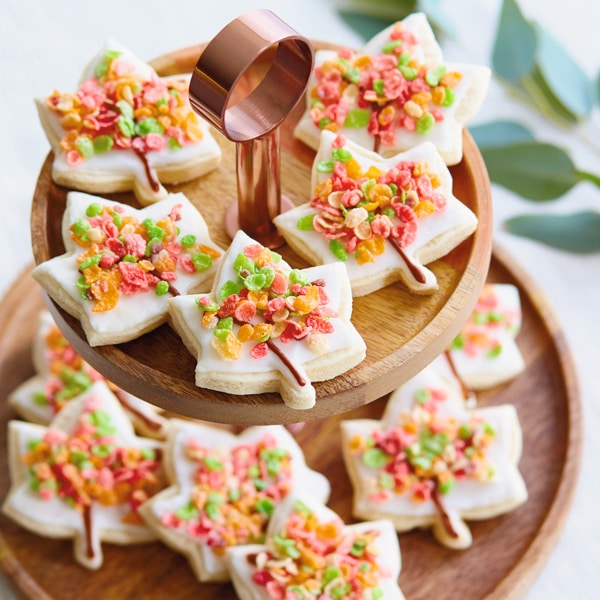 While cream autumn leaves cookies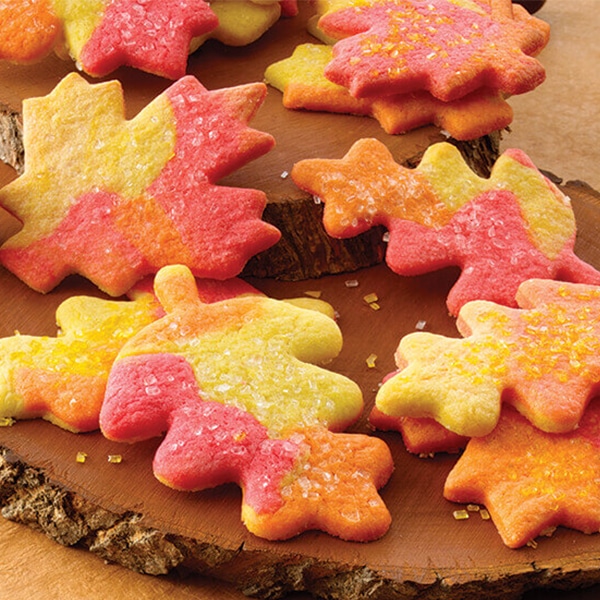 Autumn leaves cookies
3.Autumn Pop Up Cards
While red, orange and yellow are typical colors of autumn, the most iconic symbols of this season are also associated with fall trees and pumpkins. Inspired by these brilliant colors and magnificent images, CharmPop brought alive the spirit of autumn in these amazing fall 3D pop up cards. Whether you are a lover of this beautiful season or simply just can't wait for autumn to arrive to experience the cooler weather, our fall cards will surely make you feel a slight chill in the air or help you to celebrate this season with your beloved people